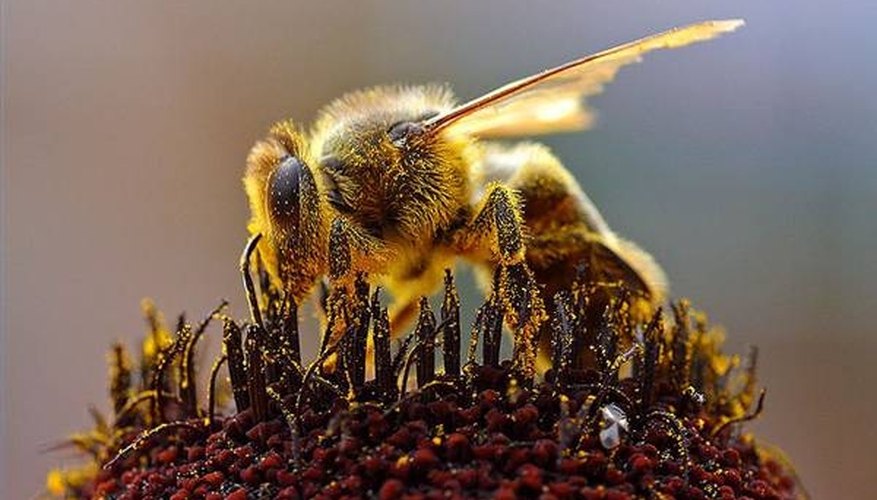 Bees help the world grow. In their trips between flowers and hives, they pollinate plants to encourage growth and production. Thanks in part to bees, the United States reaps the reward of an estimated $10 billion in food crops each year. Of the thousands of bee types, the honeybee is the best-known because it thrives around people and their plants.
Bee Trip
A worker honeybee travels one or two miles in one trip. She visits 50 to 100 blossoms before returning to the hive.
Production
One bee, in a lifetime, produces less than one teaspoon of honey. For one pound of honey, bees in a hive fly 55,000 miles and visit two million flowers gathering nectar and pollen.
Lifespan
One worker honeybee lives about four weeks in spring and summer. She lives up to six weeks in cooler weather.
Flight
The honeybee flies at 15 miles an hour with its wings beating about 11,000 cycles each minute.
Stinger
A honeybee stinger is barbed. When the bee stings a person or animal, the barbed stinger hooks and stays in the skin, ripping out of the bee. The bee dies. When the bee stings an enemy insect, the stinger rips through the other insect and usually does not pull out of the bee. The bee lives.
References