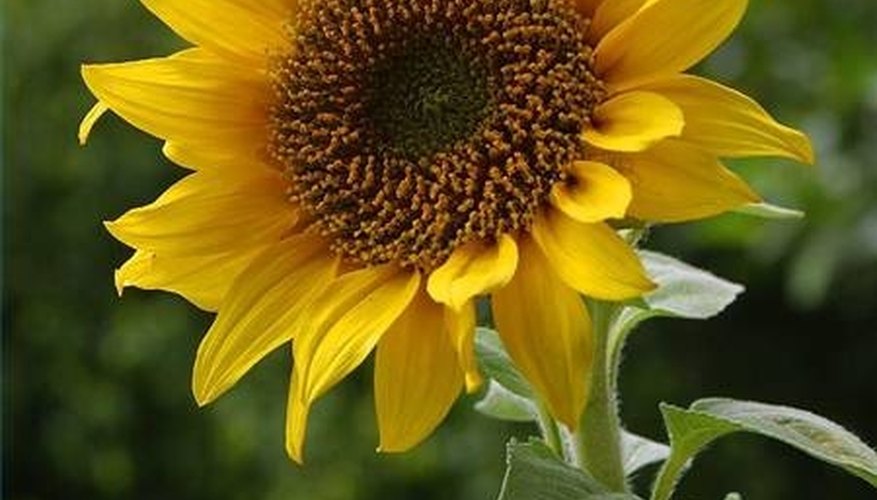 Sunflowers are annuals that produce edible seeds harvested when the sunflower matures. Native Americans grew sunflowers and used the seeds for snacks and to make cakes and breads. The plant was also used as medicine. Today, sunflower seeds are still enjoyed as a nutritious and tasty snack. A favorite in flower gardens, growing sunflowers will yield seeds to harvest in your very own backyard.
Identification
Sunflowers thrive well in balanced, rich soils with a low sand content. The roots extend deep into the soil to support the sunflower's height. Sunflowers grow best in full sun, even though some varieties do well in partial shade. Proper growth conditions will help the sunflower grow and produce seeds to harvest.
Features
Once the sunflower buds develop, it is recommended to add potassium and phosphorus to the soil to help the plant develop larger flower heads, and in turn, more sunflower seeds. Sunflower varieties mature between 70 to 90 days.
Function
Once the sunflower head matures and then starts to die back, this is when the sunflower seeds can be harvested. Just pick a seed and open it to see if the seeds are ready.
Considerations
Once the flower head are ready, it can be cut off of the stalk and hung upside down to dry. It is important to hang it in an open area, so that air can easily flow around the drying sunflower head.
Significance
An easy way to release the sunflower seeds is to use two sunflower heads and rub them together. The seeds can also be individually picked, but this may take a while.