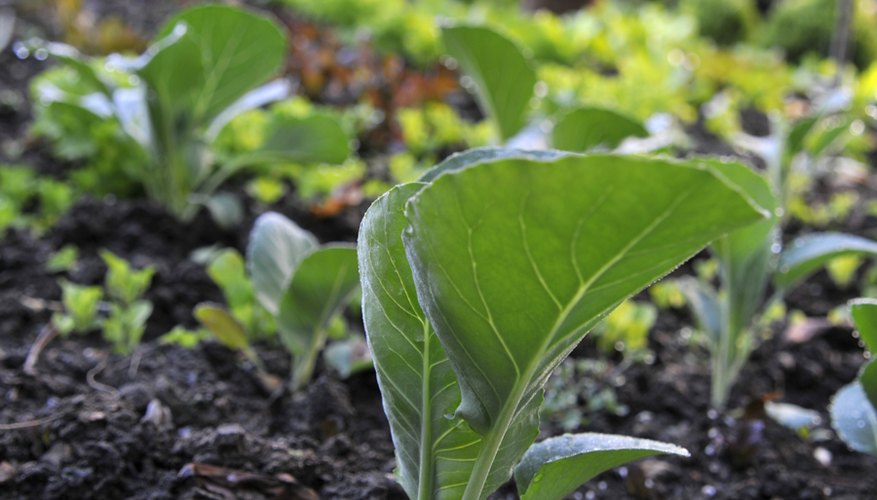 If you believe that the arrival of cool fall weather — even a hard frost — signals the end of the vegetable season with your home harvest, then you are missing an entire world of flavorful, healthy crops. These not only grow well with the increasingly shorter day lengths of fall, but they even prefer it over a cool, spring sowing. Cold weather benefits many crops by encouraging growth that is less stressed and more tender, and it offers another benefit: fewer insects that can damage the foliage. So leave those tomatoes, peppers and zucchini for the hot, summer garden. This year, instead of putting your garden to sleep for the fall, put it to work with these super-flavorful, healthy, off-season crops.
Here are five nutrient-packed greens that can be sown in late summer for cool weather harvests.

1. Napa Cabbage
Napa cabbage, or Chinese cabbage, is a classic fall crop, as the plant resists going to seed (bolting) when grown in the fall. A fast grower, a full-sized head of Napa cabbage can be harvested in 50 to 60 days from a late summer sowing. Seeds must be sown in late summer and planted either in the garden or in cell packs by mid-August. Set plants into the garden when summer crops have begun to fade. Miniature varieties are preferred by many home gardeners, as they not only grow smaller, but they also mature much faster. The variety Minuet (pictured) matures in just 48 days.
Keep Napa cabbage plants well watered, and fertilize well (weekly with a balanced 10-10-10 water-soluble fertilizer will suffice) especially if your soil isn't rich with compost. You may prefer to use floating row covers (Reemay fabric) until the weather cools down to near freezing, which will minimize any leaf damage from flea beetles and Cabbage butterfly larvae when it is still warm out.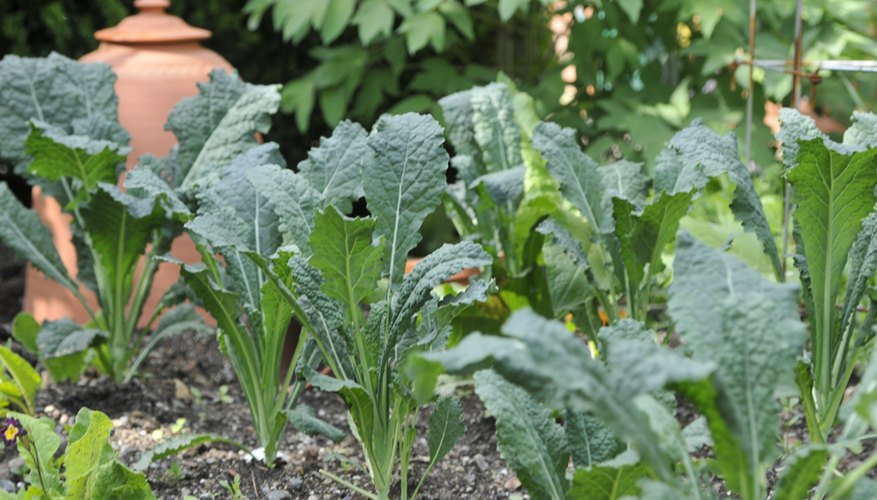 2. Kale
Kale's rise in popularity should mean that everyone will want to grow some this fall. Regardless of what type you want to grow (Lacinato, Dinosaur, Portuguese or curly Vates type) kale grows much better when planted as a fall crop. Best of all, kale can be harvested throughout the winter in many areas, even in the snow. Kale needs little protection from snow and ice, and many say that it even tastes better after a hard frost.
Sow seed from mid-July until early August in cell packs or flats to minimize stress from drying out, transplanting out into the garden by mid-August. Like all brassicas, keep plants watered well and well weeded until the garden begins to slow down in early September. Kale can be harvested while very young, but do not be too eager with your harvests if you want large plants. Leave at least five leaves on each plant.
3. Mache
A luxury green in many markets, Mache, also known as Lambs Lettuce, Vit or Corn Salad, is an old-fashioned treasure that grows quickly and produces well until heavy snow. Sow seed as one would sow arugula, in broad, 4-inch wide band-like rows, and thin as needed. Mache is harvested as a tiny rosette, so pick the entire plant, remove the roots and wash well. Enjoy Mache's lemony, tangy flavor in autumnal salads.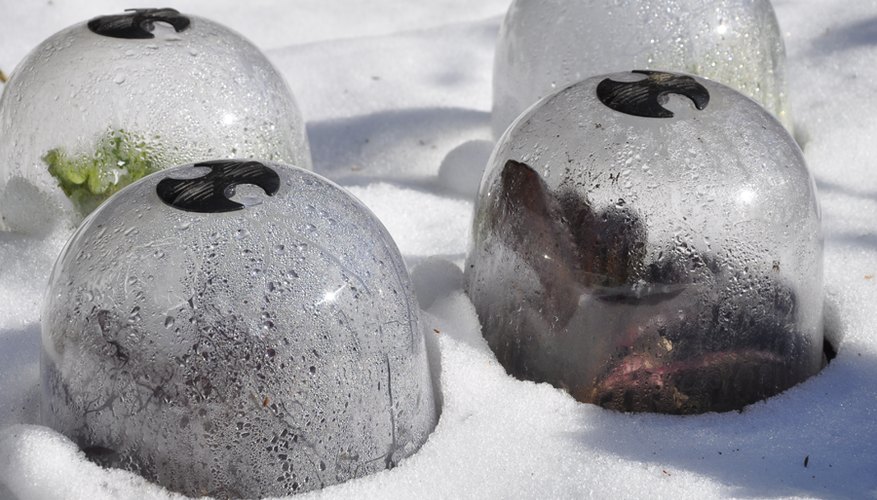 4. Winter lettuce
Lettuce isn't only a spring crop. It makes a fabulous fall and winter crop as well. I suggest using miniature varieties that mature faster and stay small enough so that you can cover the heads with cloches or floating row covers to extend your harvest through the winter. Smaller heads also will allow you squeeze more into a raised bed.
Lettuce seed germinates best in cool soil temperatures. If your soil temperature is above 85 degrees F, start seeds in flats indoors indoors first, and then move plants outdoors after seed emerges. Transplant lettuce into raised beds after plants have a true pair of leaves and keep watered well, as late summer temperatures can quickly bake a garden bed dry. You will be surprised at how well lettuce grows with cool, fall temperatures.
Lettuce is extremely cold hardy, surprisingly able to withstand hard frosts and even snow if acclimated to such conditions gradually through the growing season. As such, lettuce can be harvested well into winter if protected from the weight of snowfall with hot caps, domes or row covers, so don't be afraid to use them.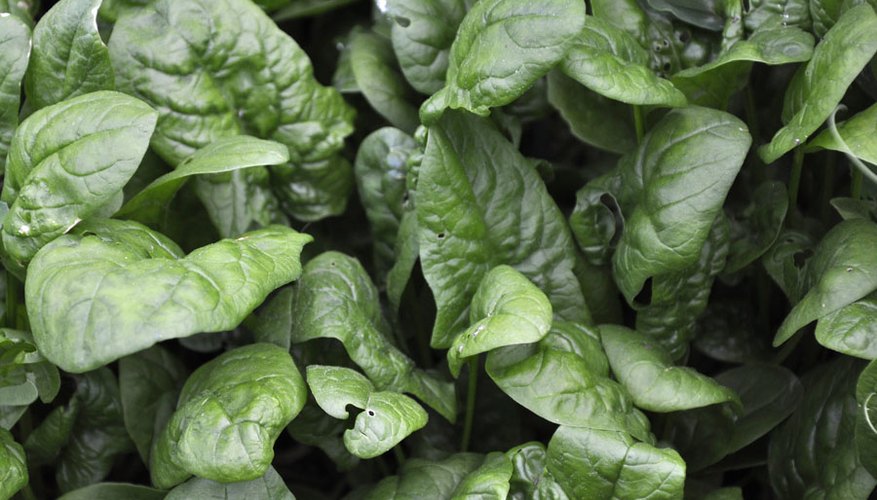 5. Spinach
Spinach is a quick-growing, healthy green that is so much better when home-grown. Sow seed in August or September for fall crops — a lot, for as anyone who has grown spinach knows, it takes plenty to fill a bowl if cooked. This makes spinach the ideal choice for fall vegetable beds that have become dormant after summer's abundance, as one can afford dedicating a few beds entirely to spinach, if only for one season.
Order plenty of seed (1/4 pound or more) as you will need to sow spinach seed thickly if you want a sizable crop. Prepare a raised bed by adding horticultural (powdered) lime, (especially if you know that your soil is considered acidic). Spinach grows best in an alkaline (sweet) soil, that with a pH over 7.0. Don't fuss with sowing seed individually, just broadcast it by hand, as one might sow grass seed. Aim for seed spaced 3/4 to 1 inch apart on a raked, prepared bed. After sowing, rake the bed carefully and tamp well. Water and watch for germination. Protect from insects in late summer with a floating row cover until weather cools.
Photo credits: Matt Mattus