Earth Day is a great opportunity to teach our kids about taking care of the earth. Parents can focus on recycling, planting, or just getting outside. Tools like a trip to the library, a well-planned craft, or a nature hike will go a long way in getting the lesson across.
Today we've got an easy hands-on craft that you can use to show the kids how to take care of our planet through upcycling as well as planting and growing at home. This is also a great activity to do indoors, so you don't have to wait for a nice spring day to dig in!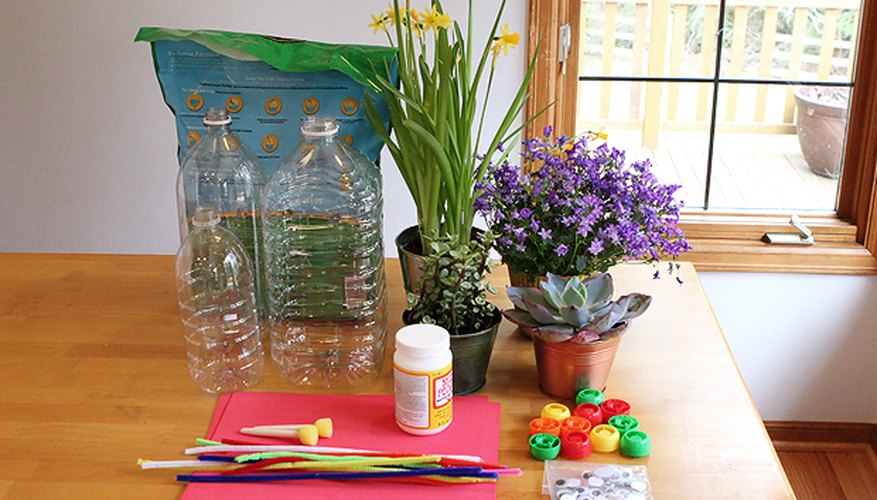 To make your own upcycled planters at home, you'll need:
Plants: we chose inexpensive spring flowers and succulents from our local grocery store but you could also go with some home-grown herbs and seeds
Used plastic bottles and containers in various sizes
Potting soil
Glue or Mod Podge and brushes
Scissors
Serrated knife
Art supplies for decoration, such as googly eyes, pipe cleaners, colorful foam sheets, and even some upcycled fruit snack tops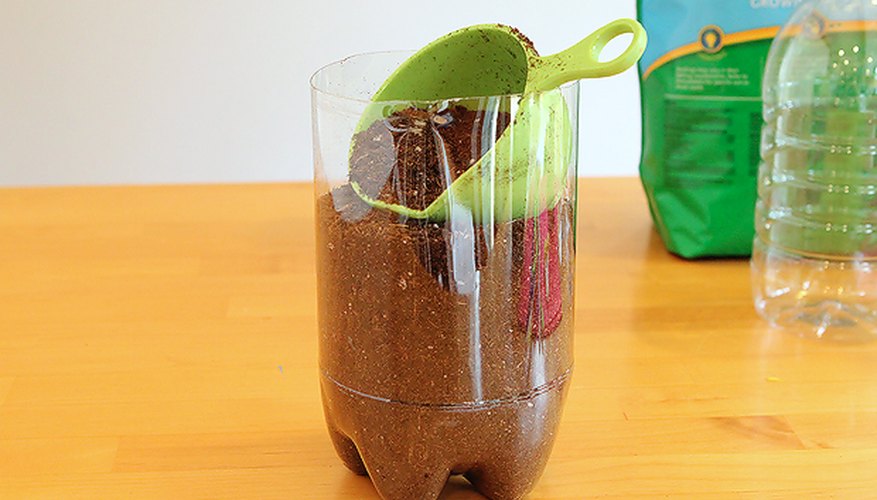 To begin, select a plastic bottle that is a bit wider than the plant you want to use. Parents should then cut off the top third of the bottle using the serrated knife. Then have kids fill the bottom of the bottle with potting soil.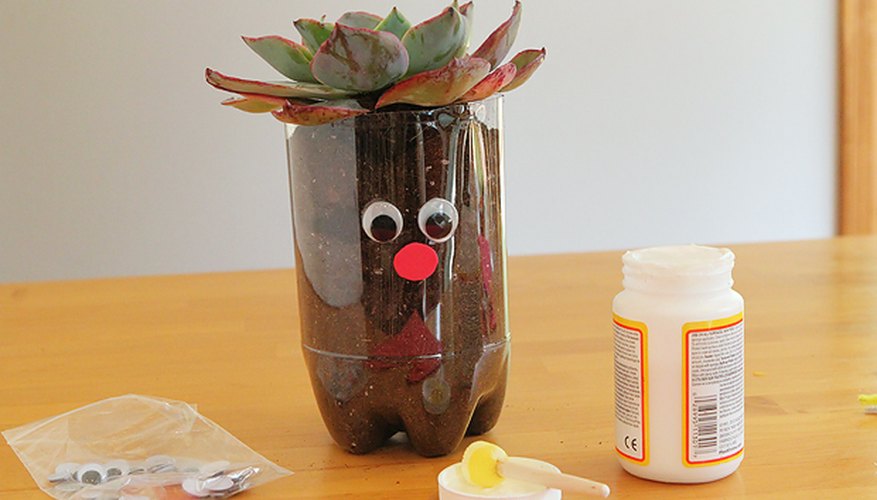 Put the plant inside the bottle, breaking up and loosening the roots, and fill in any empty spaces with potting soil. Now it's time to get creative! Help kids use glue or Mod Podge to attach decorations.
You can make silly faces, vehicles, animals or whatever else your kids are into at the moment. Pipe cleaners or even interesting plants can make crazy hair, tentacles, or monster appendages.
Don't forget you can also turn the bottles on their side as we did for our fish planter. My kiddos have plans to make more planters as soon as we have more bottles and they're eyeing the upcycled bottle tops as the perfect car wheels.
Looking for an Earth Day craft for older kids? These planters teach similar lessons about recycling and gardening while encouraging kids to practice their design and painting skills.

More from Stephanie Morgan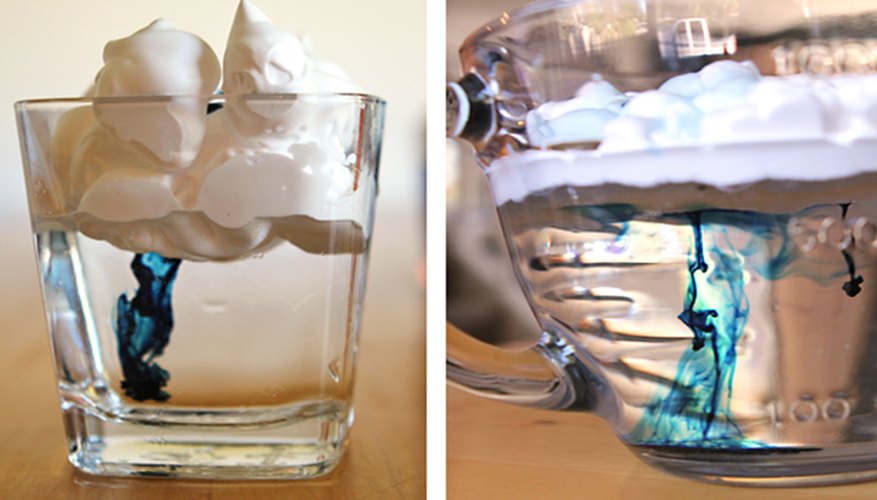 Make It: Simple DIY Bubble Blowers
Go Outside! Create the Ultimate Boredom-Busting Backyard with These 10 Items
Photo credit: Stephanie Morgan