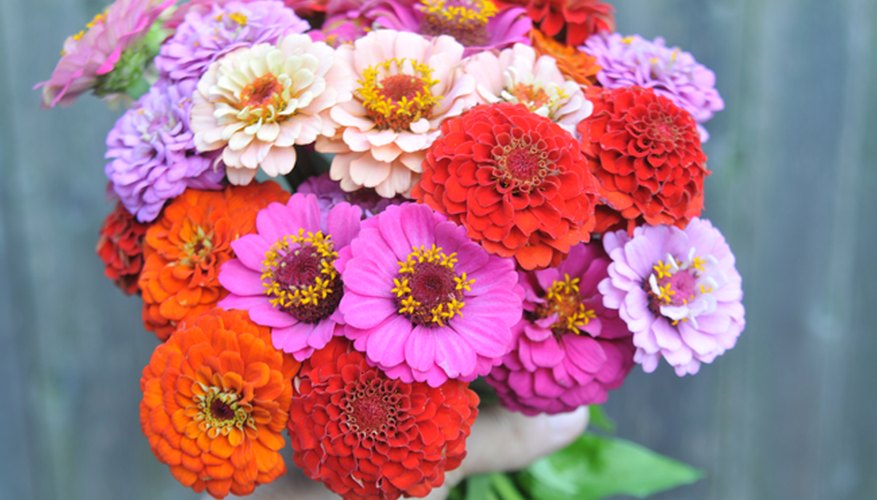 If you've dreamed of growing tall, beautiful annual cut flowers in the summer but tend to end up with weak, short stems from your store-bought annuals, try raising a crop from seed. The reasons why many annuals fail to reach their potential in the cut flower garden lie more with how early they were started at nurseries and what growth regulators they have been exposed to, rather than with your gardening skills. Many cell-pack annuals are treated with chemicals that either shorten stems or stimulate young plants to bloom early for retail sales, and these same chemicals can cause many annuals to sulk or remain stunted when planted in your garden.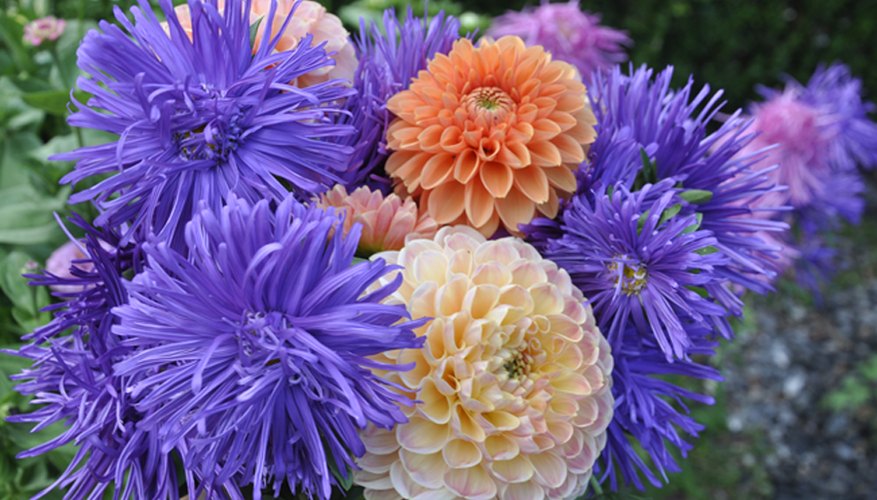 Success can be as nearby as a fresh package of seeds and an empty tomato or vegetable growing box, as many of the nicest annuals, such as zinnia and cosmos, grow much better when sown directly into warm soil. A successful cut flower garden can be raised in just a matter of weeks from a mid-summer sowing outdoors.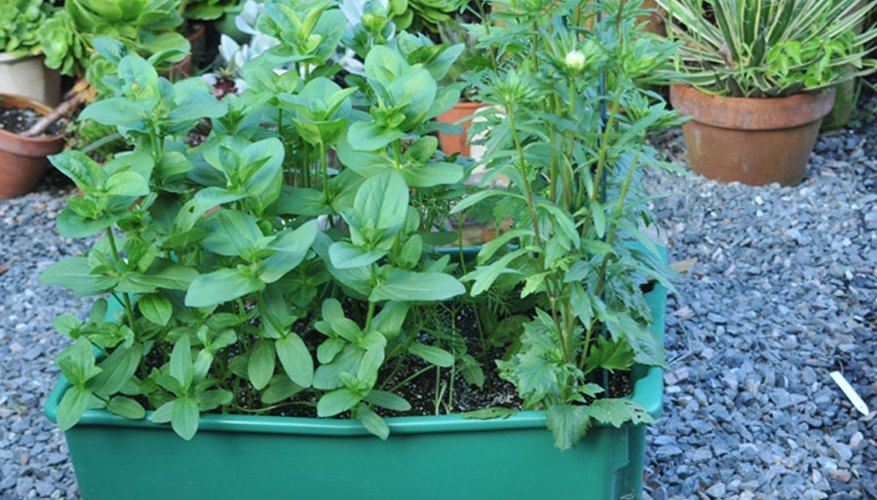 1. Find a tomato grow box or any large container that has an automatic watering reservoir.
The handy tomato grow box works well because it keeps the soil both warm and perfectly moist, thus minimizing stress for both you and the plants. What keeps your tomato plants healthier long into a hot growing season is also terrific for hot-weather annuals, which can suffer in when planted in the vegetable garden as a cut flower crop with competition from ever-present weeds, dry soil and tall-growing vegetables. Fill a large grow box with good-quality professional potting mix from a new bag, so that it is sterile and free from weed seeds and soil pathogens. You want healthy plants, right?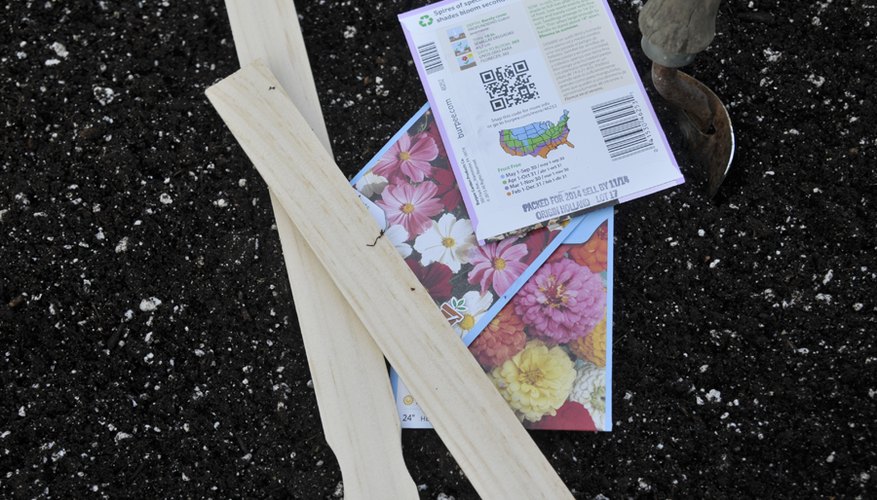 2. Choose your seeds for a mid-summer sowing. Zinnia, marigolds and cosmos are good choices because of their quick growing time when added to warm summer soil (as compared with cool spring soil).
As late as the second week of July, you can sow seeds of fast-growing zinnia, marigolds and cosmos directly into a raised bed or container. Other more challenging annuals such as China Aster and Snapdragon can be planted in as seedlings, as they will appreciate the warm soil. If you cannot find seed, summer bulbs such as gladiolus and dahlias work well too. Spacing can be tighter when grown in a container. Take a trick from the large flower farms: position plants as close as 6 to 9 inches apart for longer stems. Don't forget to label your varieties. I used free paint-stirring sticks from the hardware store paint department.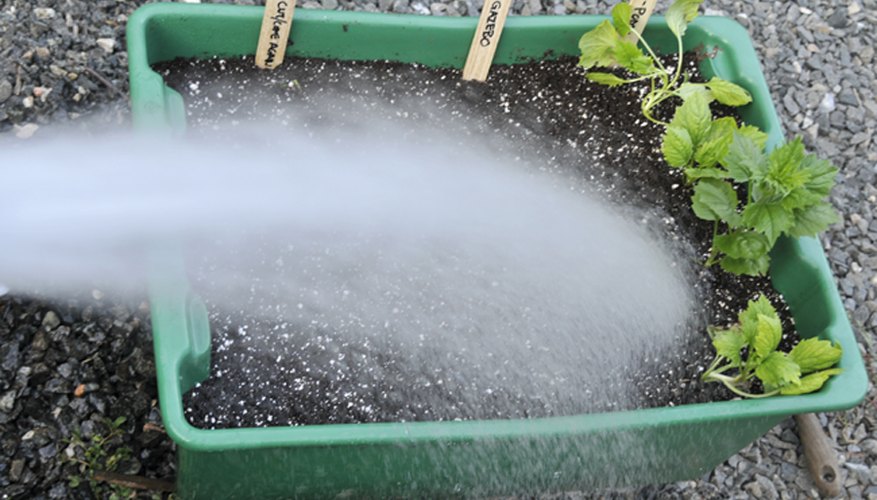 3. Water the seed in well.
Water and warm soil is key when sowing seed in the hot summer, so monitor water levels daily. Most tomato or vegetable growing boxes have a reservoir at the bottom, ensuring that the soil will maintain a proper moisture content. Add fertilizer such as a granular, balanced 10-10-10 blend or a water-soluble brand, according to package directions. Container plants are heavy feeders, and cut flowers, when planted close together, will need maximum nutrition.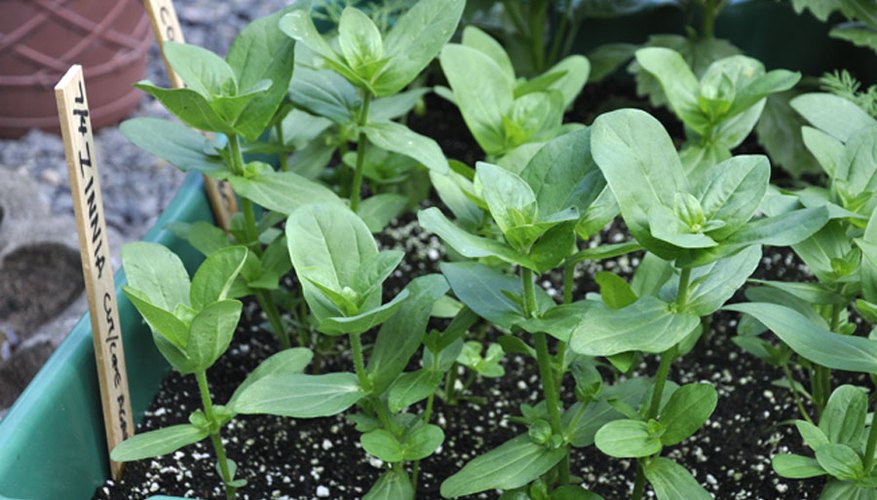 4. Monitor growth, adding stakes if necessary.
Zinnia and cosmos will grow very quickly in mid-summer. Stand back, as in four weeks' time, your plants can be knee high. Summer-sown seed will catch up to prestarted seedlings planted months earlier into cool soil and will form their first flowers in just five weeks from sowing. At this time, you can reduce the amount of fertilizer, but continue to monitor watering, as taller plants will require more moisture. The containers are portable, so this is the time to start thinking about locating your container where you can enjoy your flowers and pick them as well.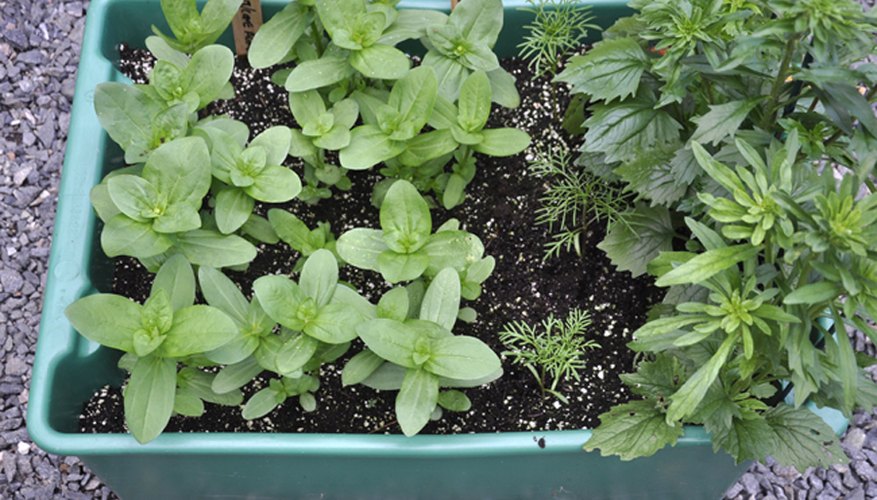 Add extra seeds to your container, if needed, which will extend your harvest period, especially if gaps appear. Don't worry, as all plants will catch up to each other. If grown in full sun and kept moist, most will have stronger stems than garden-grown plants and will not require staking due to their close spacing.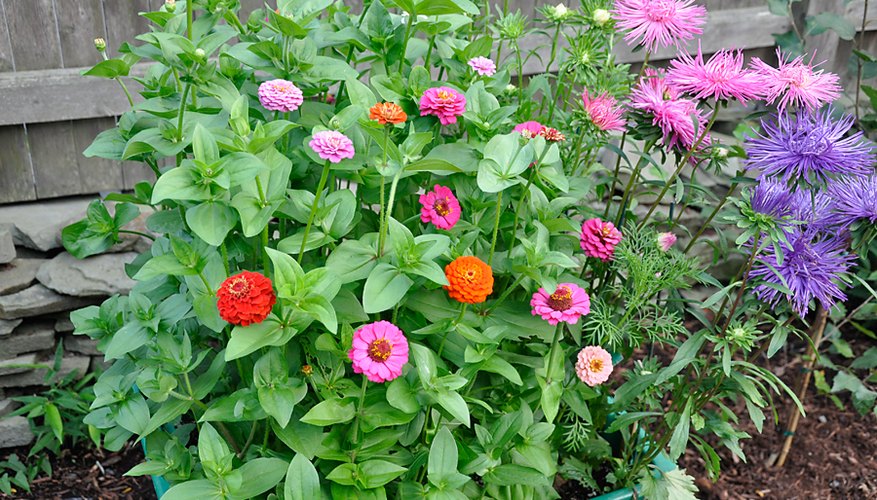 Pay attention to weather forecasts, as high winds can topple a garden unless you protect it, and the same goes for hailstorms. Don't be afraid to pull your flower farm box onto a porch or under an eave if severe weather is threatening. It's a side benefit of having a portable garden.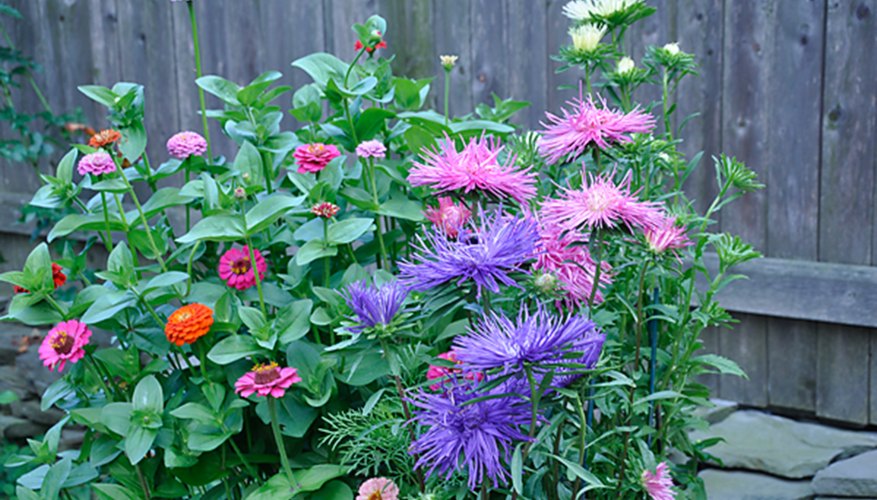 5. Cut armloads of flowers and share them with family and friends.
A flower farm in a box will produce far more flowers than you will need. To extend your harvest, cut flowers every other day, early in the morning or late in the evening. Never allow any to go to seed, which will keep new flower buds forming. A healthy flower farm box will continue to supply cut flowers well until frost arrives.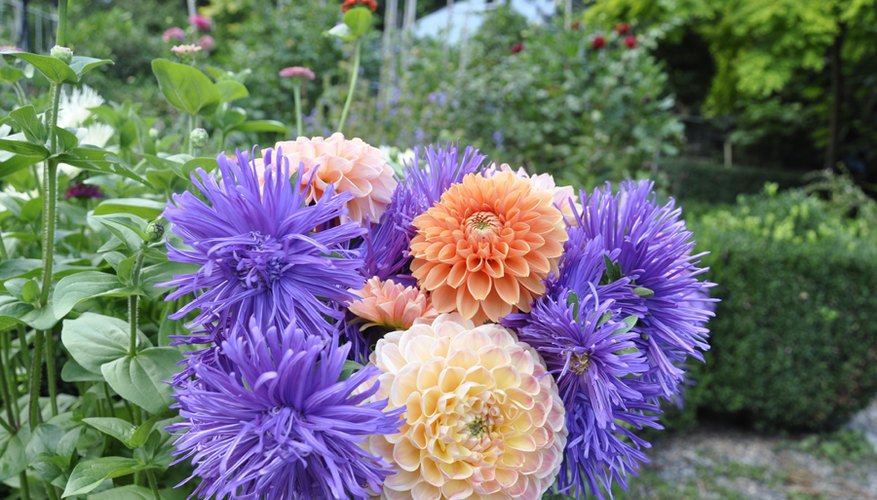 Photo credits: Matt Mattus