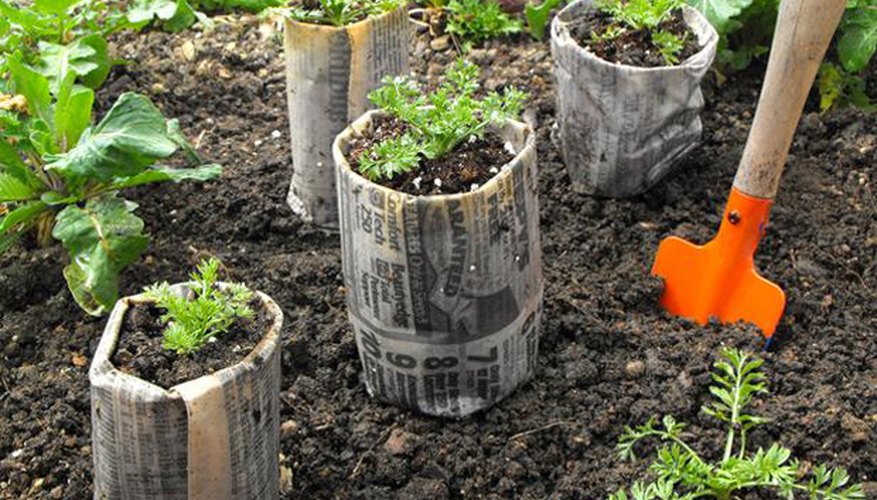 Are you itching to get outside to start on all the garden projects you've planned since the first frost set in? It's almost that time for most of the country after having survived all those frigid winter storms. If you're looking for some new inspiration for seed starters, here are a few interesting ideas we've rounded up from around the web to help you get started.
Newspaper Planters
Image credits: HGTV
These newspaper planting pots are easy to make and you won't have to spend any money on materials. You can just stick them directly into the ground when the seedlings are ready to be moved outside.
Umbrella Greenhouse
Image credits: Garden Therapy
Buying or building a greenhouse is probably more effort and money than most of us are willing to commit to, but there are smaller options out there. An umbrella greenhouse can be found for less than $30 and can be set up in no time.
Self-Watering Seed Starter Pots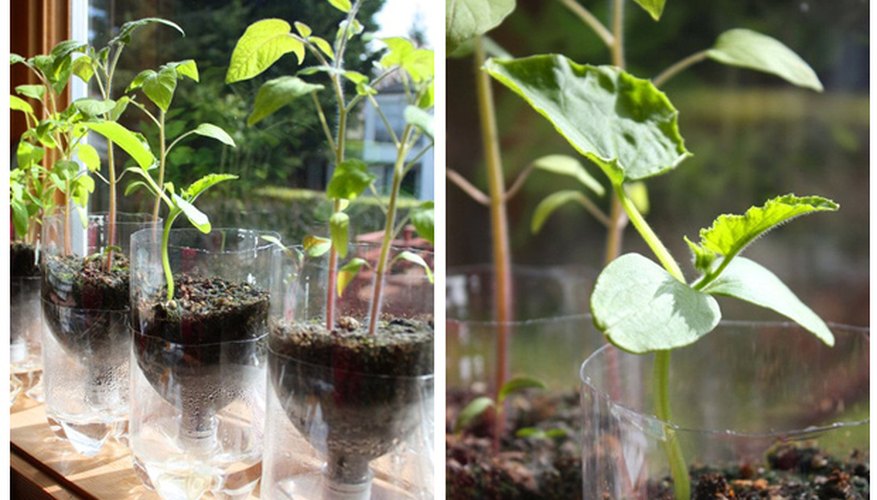 Image credits: Seattle Sundries
Got a couple of 2-liter bottles lying around? Try making these self-watering planters that use a piece of string to regulate the moisture levels in the soil. Seems easy enough, right? This looks ideal for people who tend to forget to water their plants regularly. This writer may or may not be one of those people.
Salad Container Seed Germination Tray
The next time you buy a salad for take-out, save the container and use it as a seed germination tray. You can start lettuce seeds in it if you're into irony. All it needs is a few holes added and you'll have a fully functional seed starter made out of a fast-food container.
Egg Shell Seed Starters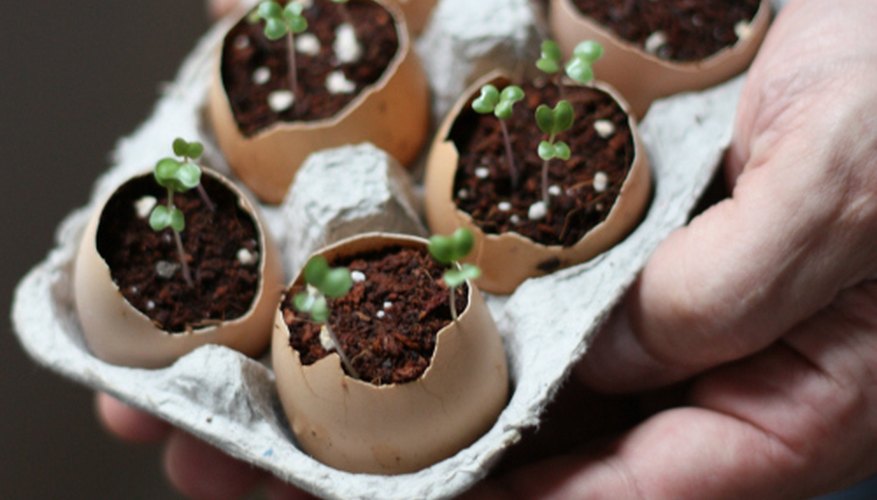 Image credits: 17 Apart
Here's a biodegradable and convenient way to start seeds that can be placed directly in the ground when the seedlings are ready. Next time you cook something with eggs in it, don't throw away those shells. Clean out egg shells, add a little potting soil and seeds, then sit back and play the waiting game.
Upside Down Tomato Planter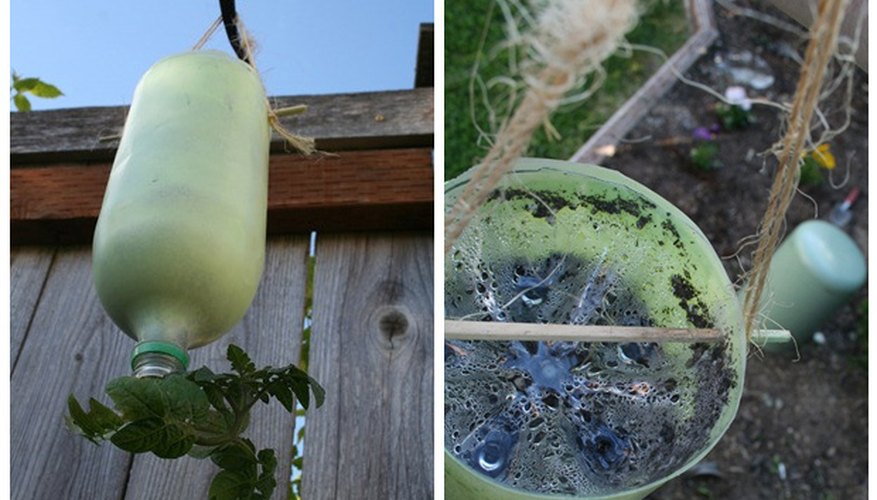 Image credits: The Cheap Vegetable Gardener
Most people probably grow tomatoes out of the ground or in pots, but this is an interesting option to try. Once again we're upcycling a 2-liter plastic bottle and hanging it upside down with the plant sticking out of the opening of the bottle. No need for a trellis for these tomatoes!
Paper Pulp Seed Starters
Image credits: 365 Days of DIY
If you find yourself with a lot of paper lying around the house you can put it in a blender with some water and make these paper pulp planters. This is yet another planter that will biodegrade so you can just pop it right into the soil as is and watch as your plants grow.
Rain Gutter Planters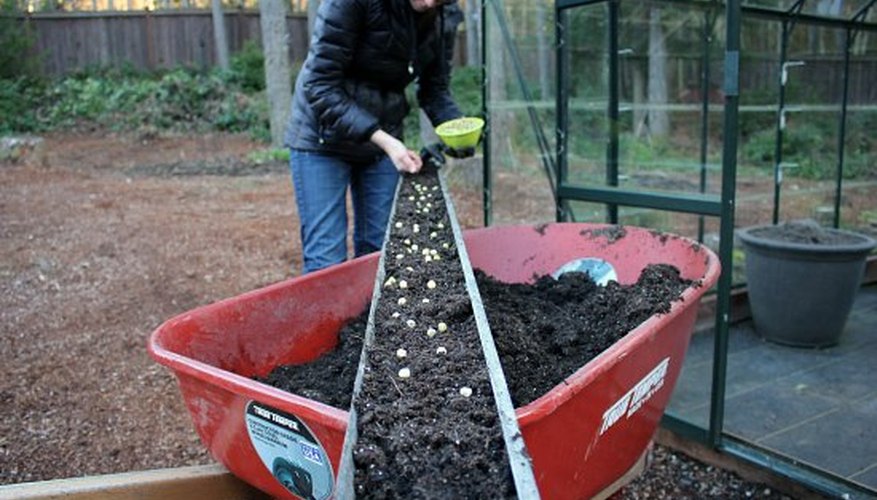 Image credits: One Hundred Dollars a Month
This one will require a lot of space and a greenhouse, so we'll consider it extra credit. The rain gutter planter is, however, a creative way to get a jump-start on planting seeds while it's still too cold outside, and planting them in bulk nonetheless.
DIY Seed Starting Rack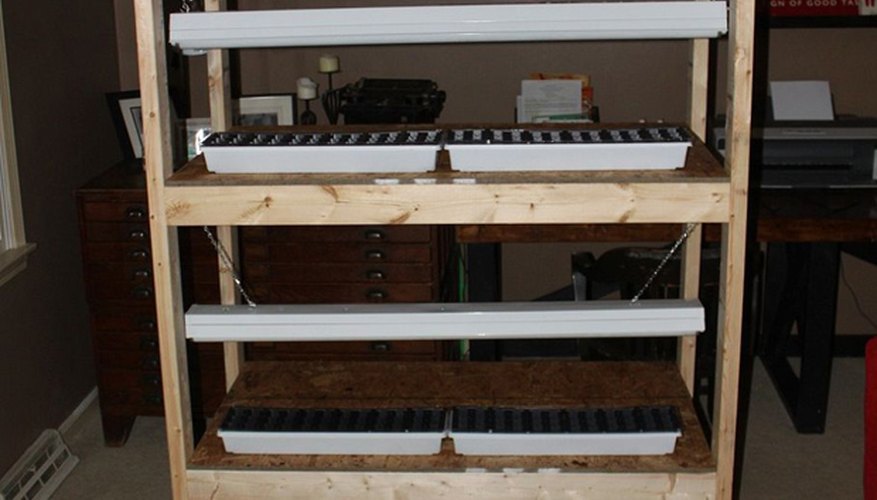 Image credits: By Old World Garden Farms on Hometalk
If it's getting to the point where you're having a hard time finding a place to sit because there are seedlings all over your house, it might be worth your while to build a seed starting rack. This is an easy version that will free up some room and provide plenty of space for your seedlings.