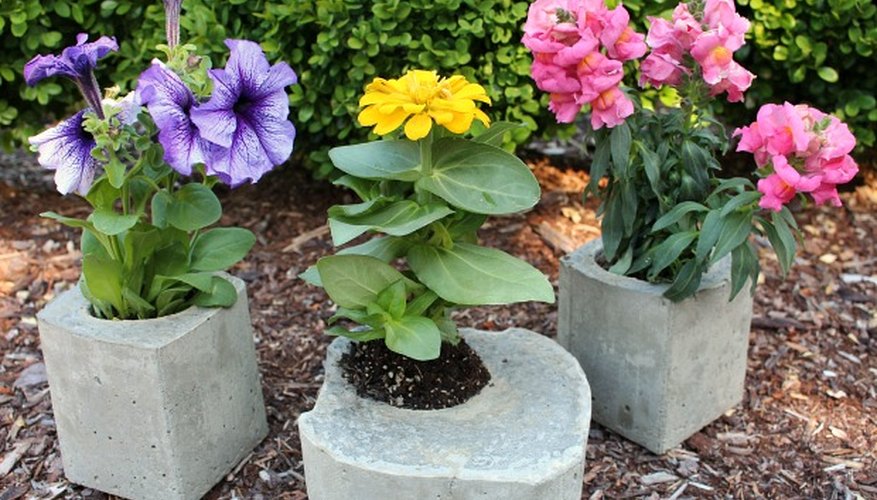 If the summer boredom blues are happening at your house because the kids are out of school and "have nothing to do," well, then, have them dig through the recycling bin, because I've got something fun (and slightly messy) for them to make.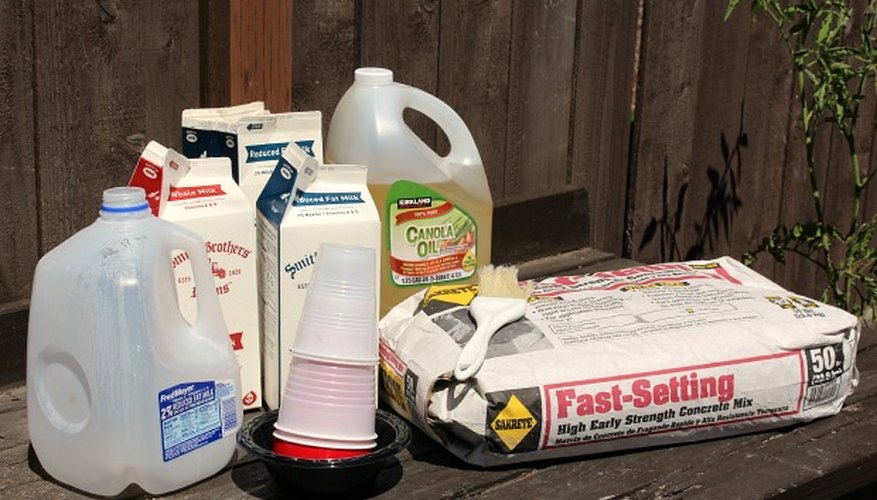 Things You'll Need:
3 Empty milk cartons or jugs
1 Plastic bowl
Vegetable oil
Paintbrush
3 Plastic cups
1/2 Bag portland fast-setting concrete
Water
Wheelbarrow
Shovel
Spray paint for painting your container (optional)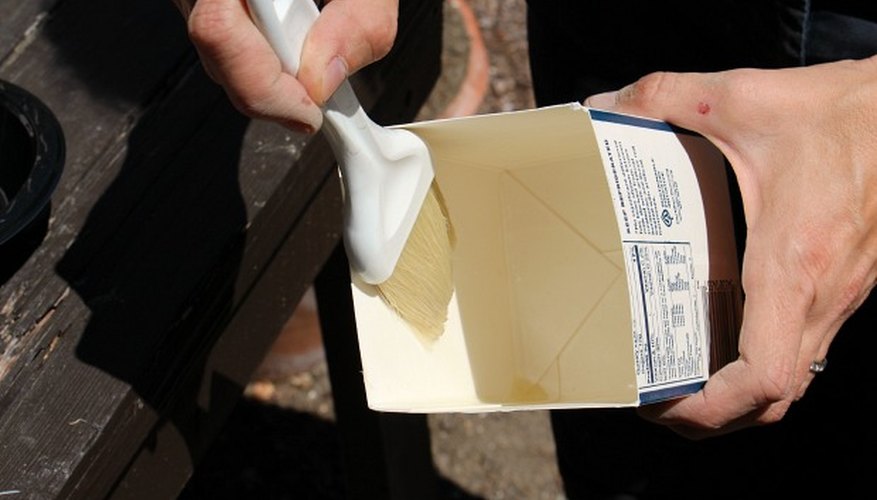 Instructions
Grab the old milk cartons and milk jugs and cut them down. Personally, I think this type of planter looks best at around 8 inches tall, but you can use whatever height that works best for you.
Put a little bit of vegetable oil in a plastic bowl and then brush the insides of the milk containers with oil. Set aside.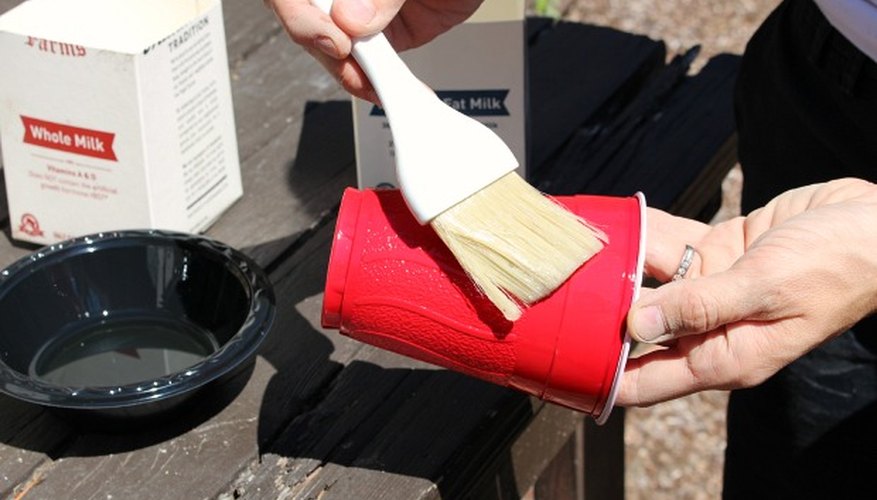 Brush the outside of the plastic cups with oil as well.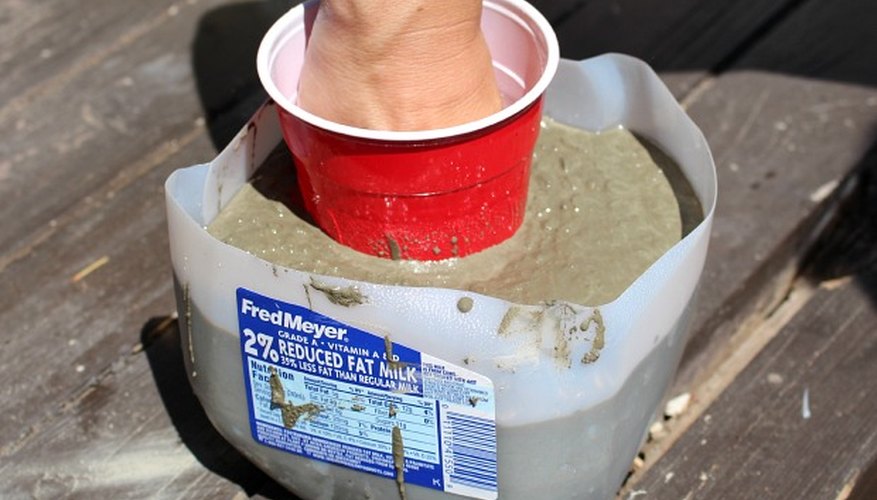 Now comes the fun part. In a wheelbarrow or old bucket, mix together a half bag of fast-drying concrete with about a gallon of water or until the mixture has a chunky-soup consistency.
Fill the milk containers with concrete to about 1 inch from the top. Slowly push the oiled cup into position. Add rocks to weigh it down and hold the cup in place.
Let the concrete cure for at least eight hours. If you would like to add a drainage hole, simply oil a plastic straw and place it at the base of the oiled center container then place your plastic cup on top of the straw. Once the concrete is set, pull the straw out of the container to make a drainage hole.
When the concrete is solid, remove the cup and carefully peel away the milk container.
Add flowers and voila! You and your kiddos have a one-of-a-kind modern, chic, cool-as-heck garden planter.
Water plants as needed.
~Mavis
All photos courtesy of Mavis Butterfield