Generally speaking, two types of bulbs can provide color on winter windowsills: Those that require a chilling period, and those that can be grown or forced without pre-chilling. We are all familiar with paperwhite narcissus and amaryllis, but there are others that are often overlooked. These bulbs (which mostly come from the Southern Hemisphere) bloom just fine when grown on cold windowsills during the short days of winter. They are worth seeking out if you are looking for something new or if you are just bored with paperwhites.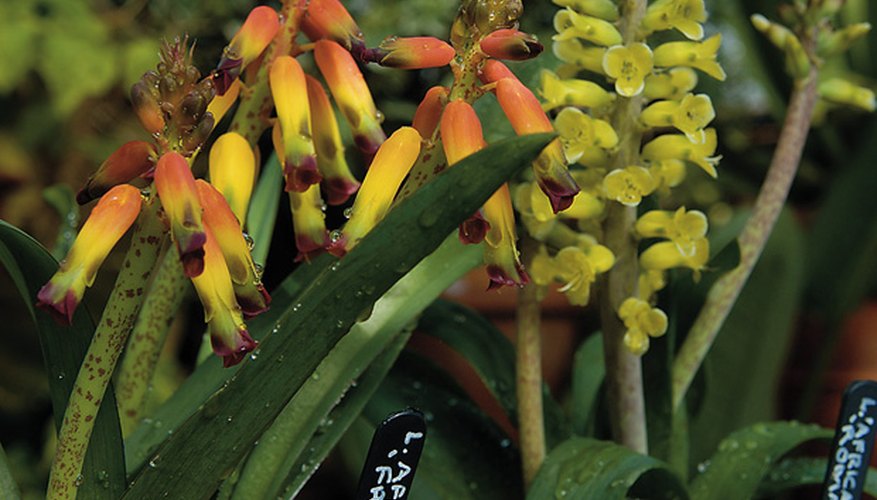 1. Lachenalia, the Cape Hyacinth
The genus Lachenalia would be familiar to any conservatory grower or estate gardener from the 19th century, as these plants were once very popular as winter blooming bulbs. Today, they are a bit more difficult to find. They are perhaps the most showy of the Southern Hemisphere bulbs to grow during the winter months. In the past few years, new hybrids have become available to the trade, marketed under the group name of Lachenalia "African Beauty" series. Look for these named selections in fall Dutch bulb catalogs.
I recommend the more readily available Romaud or Rupert, but there are at least seven named varieties, all developed from the most attractive species. That said, some catalogs carry the pure species, with the most showy being Lachenalia alludes "quadricolor," which has four colors within one blossom. Any Lachenalia species is worth growing if you can find the bulbs. I highly recommend a striking teal-flowered species called Lachenalia viridiflora (see first image), which is occasionally available. It blooms earlier than the hybrids, around Christmastime.
Lachenalia are as easy to grow as paperwhite narcissus, and they should come back each year after a summer dormancy. Pot lachenalia bulbs in a fast-draining, soilless mix, setting the bulbs near the center of the pot, about halfway down. They prefer to be completely covered with at least 1 inch of soil. You may want to top-dress the pots with gravel, and then water well but only once. Do not water again until growth emerges, which will happen in a couple of weeks. From then on, keep the plants very cool, if not cold, as they prefer cool temperatures if not grown in a greenhouse. Even a drafty windowsill will do, as long as the temperatures remain below 65 degrees Fahrenheit.
Lachenalia are fast growers, and bulbs potted in October should bloom by late December or early January. Not fussy at all, they prefer cooler temperatures while in growth. Lachenalia bulbs grow best when planted close together, in the center of a pot. A position on a bright windowsill that can keep them around 50 F should do nicely. Many Lachenalia have patterned leaves, and even when not in bloom the plants are attractive. The yellow variety Romaud is fragrant, smelling exactly like freshly ground nutmeg.
After your pots of Lachenalia bloom, the plants can be grown until they go dormant, which should happen around April or May. During this dormancy, keep the bulbs potted in the soil in which they were growing, but withhold any water. Don't worry; they will do fine. Store pots in a warm, dry location without a drop of water until September, when you can begin watering them again. I have found Lachenalia to be rather long lived in pots, with some blooming annually for more than five years. A hot, dry porch would be the perfect place to keep the pots over the summer.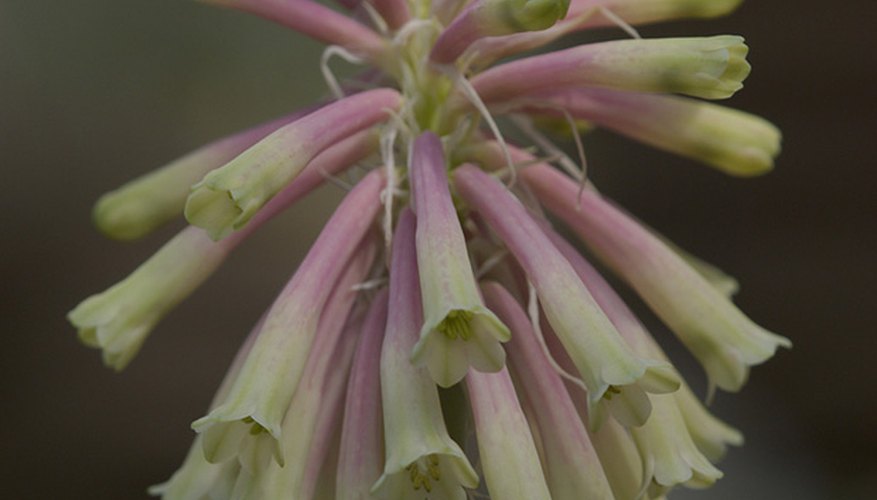 2. Veltheimia bracteata, the Forest Lily
An old-fashioned parlor bulb, Veltheimia are easy houseplants to please, growing from a bulb that sits at the surface of the soil, not unlike an amaryllis. Veltheimia bulbs are also summer-dormant and winter growing, preferring cool, bright locations indoors where their tall floral displays brighten up mid- to late-winter windowsills. Look for bulbs online or in fall Dutch bulb catalogs. After you own a Veltheimia, you will soon be sharing bulbs with friends, as bulbs divide annually, generally splitting into two bulbs with each year of growth.
There are three species of Veltheimia, but the most common species is Veltheimia bracteata pink. A yellow selection is sometimes offered under the variety name of Lemon Flame. Occasionally, a third color selection called Rose Alba is available, which blooms in a bicolored blend of rose and ivory. Veltheimia were once common houseplants during the Victorian era, but they have become harder to find, as few commercial sources carry the plants. Also, bulbs have only a brief window of dormancy when they can be shipped, making them difficult to market in large numbers.
Veltheimia can be found in specialist catalogs and in some Dutch Bulb catalogs in the autumn. Look for them listed in alphabetical bulb lists and at plant sales, as one bulb will divide into many within a few years, making owners eager to share their bounty. Online auctions such as eBay are often good sources for bulbs. Cultivating them is easy: Pot new bulbs in regular commercial-grade potting soil, positioning them with two-thirds of each bulb above the soil line. Keep well watered but never sitting in water. Veltheimia are not fussy, tolerant of both warm and cool temperatures indoors, and most every bulb blooms, so there is no need to coddle them. Bulbs will want to go dormant as summer arrives. Keep them dry, in their pots and away from summer rains until autumn arrives.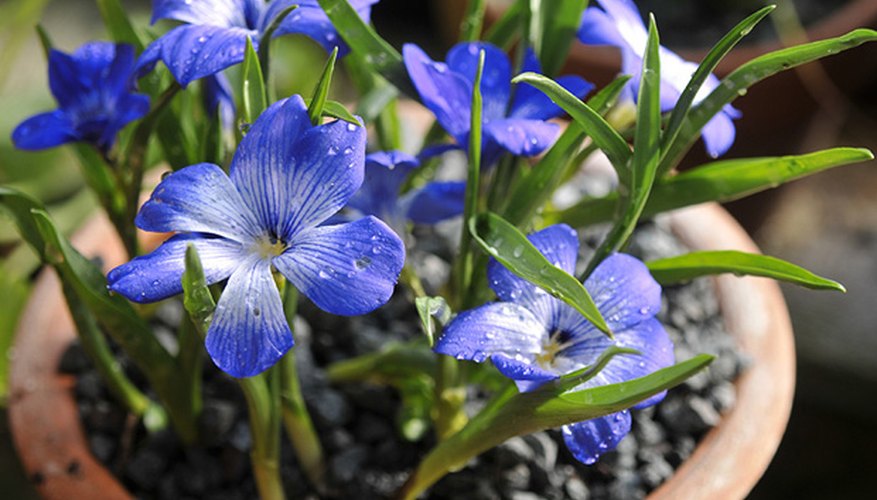 3. Tecophilaea cyanocrocus, The Blue Chilean Crocus
Believed to be extinct in the wild, these rarely seen blue-flowered bulbs are real treasures, and surprisingly, they are becoming more affordable and available as commercial growers offer them in fall bulb catalogs. Not a crocus at all, they are distantly related yet still placed within the iris family. Five years ago, corms were available from Holland for $75 each, but recently they have been available for around $12 each.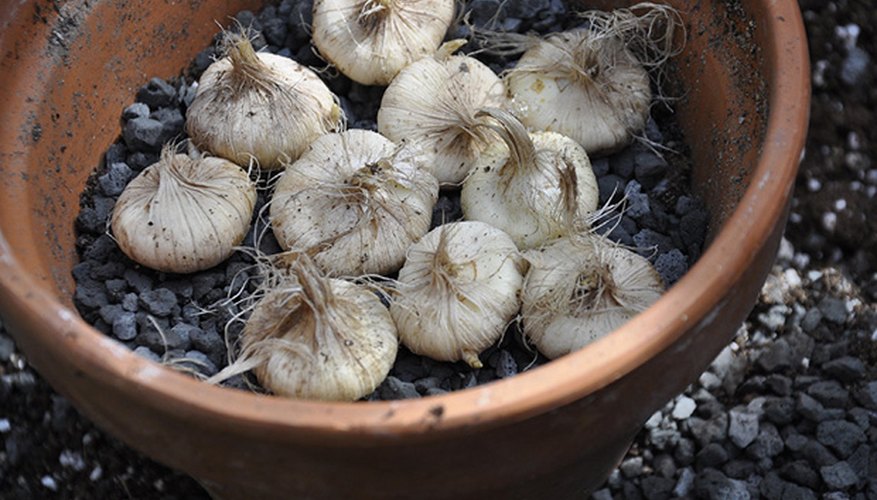 Tecophilaea is a tiny genus, with only two species, T. cyanocrocus with near pure blue blossoms, and T. violiflora, a species with violet blossoms. There are a few named selections available, the most common being T. cyanocrocus "leichtlinii" with white and blue blossoms, and T. cyanocrocus "Violaceae," a violet-blue form. An all-white form is rarely available but exists in some private collections.
When available, corms of Tecophilaea should be planted about halfway down in a pot, in a fast-draining soil. Add liberal amounts of pumice or gravel, along with sharp sand to a soilless mix to ensure that the corms never sit in damp soil. Corms will grow quickly, and an October planting should bloom in early January. Chilean crocus corms are costly, but they look best planted in numbers. A little tomato fertilizer will help them remain strong and produce flower buds for the following year.
Like most winter blooming bulbs from the Southern Hemisphere, allow Tecophilaea to go dormant in late spring, and keep them dry all summer until autumn. They are hardy in USDA Zones 9 to 10 and could be attempted in a frost-free garden protected from winter wetness.
Photo credits: Matt Mattus
More from Matt Mattus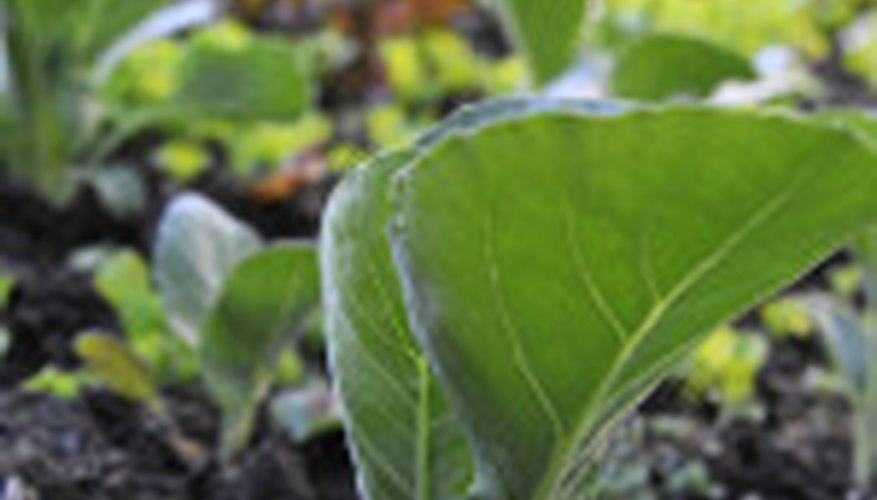 Extend Your Home Garden Harvest by Growing Cool-Weather Greens
Rediscovering the Culture of Fancy Chrysanthemums