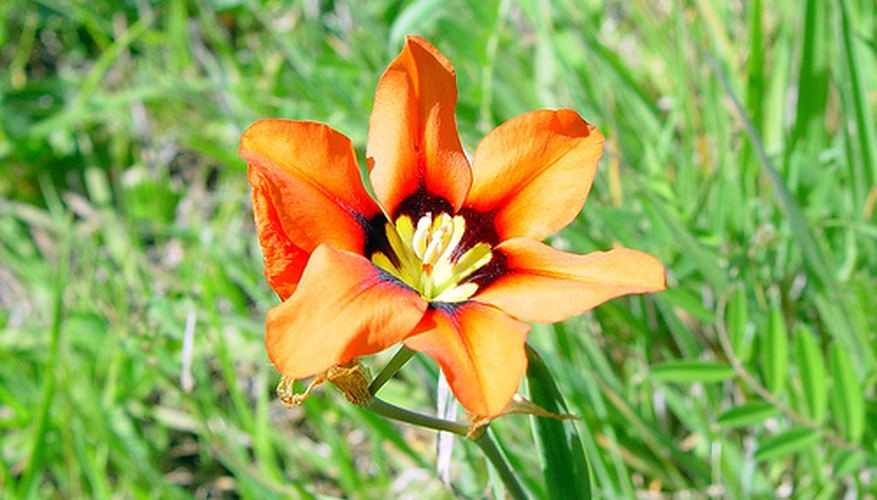 How to Grow Wand Flower
Wand flower refers to many different types of flowers. However, in this case, wand flower is Sparaxis grandiflora. The wand flower is a pretty spring and summer bulb that is native to South Africa but will grow in many different home gardens given a little bit of care. Wand flowers look lovely in vases and have virtually no pests. Hardy from zones 6 to 10, wand flowers like warmth and a drier climate in which to prosper.
Choose a spot in your garden for the wand flowers. They grow well in containers or the ground as long as they have rich well-drained soil and sun. They can handle partial shade.
Plant your wand flowers in the early spring, after the last frost. Dig a hole about 3- to 4-inches deep and 2 inches in diameter. Place the bulb in the hole, and cover loosely with soil.
Water the wand flower bulbs daily for five minutes each watering. Be sure to keep the soil moist until the bulbs sprout. After that, water them every other day for 5 minutes a watering. Water them once a week for 5 minutes each watering during the fall and winter when they are dormant .
How to Prune Wand Flower
Trim faded or dried wand flowers off at the stem, where the old growth meets the new, every fall after the first freeze.
Trim back faded or dried leaves at the base of the wand flower in the fall after the first freeze.
Trim off faded or dead flowers as they occur year round.
Add compost or fertilizer to the ground after you prune the wand flowers to stimulate growth.
Trim off the head after the first bloom in the spring about two inches down the stem to encourage another bloom.