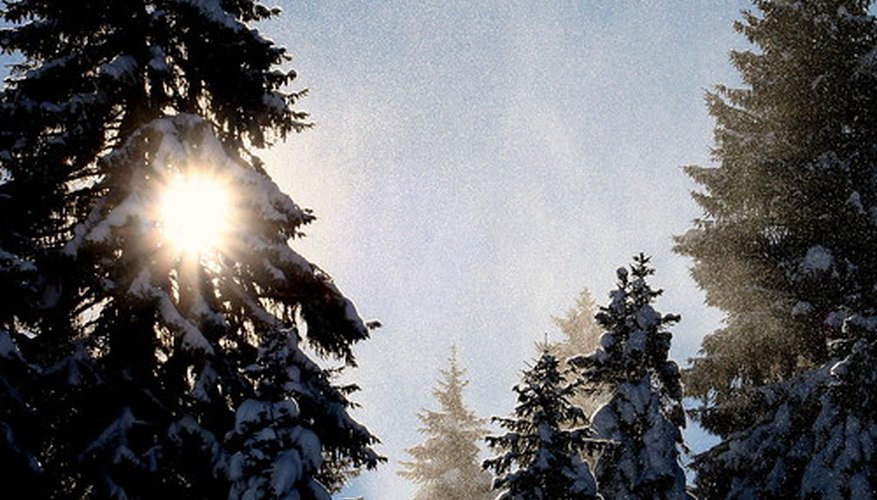 Norway Spruce Growth
The Norway spruce tree ranks among the most adaptable. hardiest and longest-living spruce trees in the world. Native to Europe and planted throughout the world, the tree is suited to USDA planting zones 2 to 8, given annual rainfall of 20 inches or more.
Early Growth
The Norway spruce tree will reach up to 35 feet in height in just 20 years. At one time it was grown for Christmas/holiday trees, but lost its needles too quickly after cutting.
Long Term Growth
The average Norway spruce grows to a height of 130 feet over its lifetime. The tree reaches its maximum growth rate of 2 feet per year between years 20 and 60.
Spread
Over its lifetime, the Norway Spruce may spread up to 50 feet, given enough room.
Root System
The root system is shallow and wide-spread. A 140-year-old Norway Spruce forest in Europe had an average root depth per tree of 12 inches.
Age
In its native climate, the trees can live up to 400 years and grow up to 200 feet tall at the northernmost extent of its habitat. Trees growing further south are shorter-lived.
Adaptation
The Norway Spruce adapts by adjusting its growth to suit the climate. It is shorter in the South, taller and longer living in the North.
How to Water a Norway Spruce
Water the Norway spruce during extended periods of drought in the fall and winter months.
Apply water to the Norway spruce during the middle of the day. This allows time for the water to sink into the soil before the ground freezes at night.
Apply 10 gallons of water for every inch of the tree trunk's diameter to the soil surrounding the tree.
Soak the soil to a depth of 12 inches. The root system of large trees is equal to, or larger than, the height of the tree. Ensure you cover all this area surrounding the tree when watering.
Spread a 2- to 3-inch layer of mulch on the ground, several inches outward from the tree's trunk. This will help the soil retain its moisture for longer periods of time.
How to Plant a Norway Spruce
Dig a hole for your Norway spruce with the shovel. Make the hole twice as high and twice as wide as the root system.
Pour water into the hole and allow it to soak into the ground.
Gently spread out the roots in the hole and completely cover them with dirt. To do this effectively, pour dirt into the hole on top of the roots and then gently pack down the dirt. When the hole is half full of dirt, pour in water and allow it to soak down.
Continue covering up the roots to 1 inch of the stem.
Pack the dirt down firmly one final time.