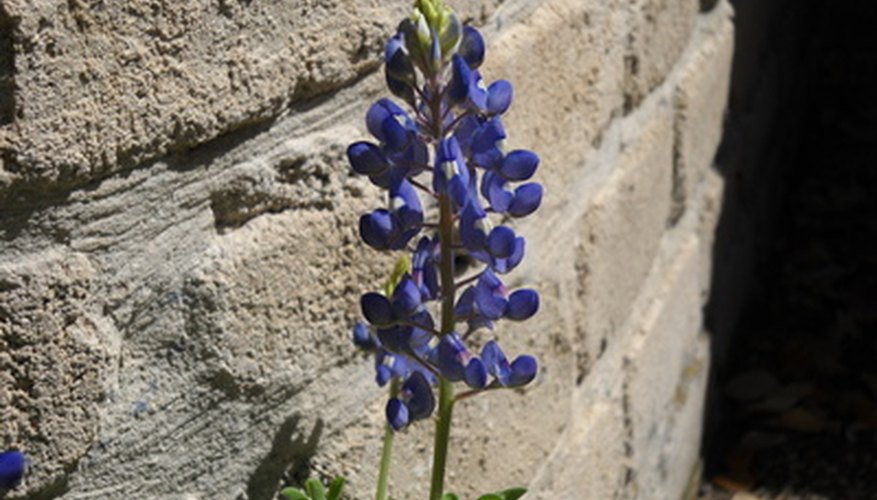 How to Harvest Bluebonnet Seeds
Bluebonnets are the state flower of Texas. These annual lupines have deep blue flowers, often with a single white bloom at the top. Bluebonnets are a cool-season annual, reaching their peak bloom in early to mid-spring. While bluebonnets readily self-seed each year, ensuring even coverage in your garden requires that you spread the seeds evenly over the bed. Saving seeds from your garden bluebonnets allows you to grow these year after year without the need to purchase fresh seed.
Cut off the flower stalk with a pair of shears once the flowers begin to wilt and the pods begin swelling. The pods form where the flowers were along the stalk and resemble a round swollen area.
Place the flower stalks into paper sacks. Set them in a warm, dry room for two weeks to finish drying and maturing.
Shake the flowers stalks into the bag, dislodging the seeds. Examine each flower stalk as you remove it from the bag and pinch any unopened pods so the seeds fall out.
Place the bluebonnet seeds in a jar and label it with the flower name and year harvested. Store in a cool, dry place until you are ready to plant.
How to Winterize Garden Plants
Prune fruit vines, such as grapes and raspberries to remove the side vines, leaving the main trunk and up to four of the larger horizontal vines. Cut the small seasonal growth with very sharp garden shears close to the main branches to encourage the vines to send their energy into fruit production next year.
Cut back the spent stalks of asparagus, rhubarb, artichokes and your perennial herbs to ground level and cover with organic mulch or dried leaves to a depth of 2 or 3 inches.
Remove the dried tops of flowering perennial garden plants once they die back and clean weeds or other debris from the flower garden before watering and covering with organic mulch.
Dig up tubers and bulbs that won't survive the winter's chill and store them in a cool dark place, such as a basement for replanting in the spring.
How to Grow Veronica
Choose a location in your yard that receives a minimum of six hours of direct sunlight a day. Veronica is a sun-lover; while it can be grown in partial or filtered shade, both plants and blooms will be considerably smaller.
Provide soil that is well drained and dig in a small amount of organic compost. Do not pile compost over plants. Veronica does well in ordinary garden soil, tolerating slight acidity or alkalinity equally. Sun, warmth and water are the keys to successful veronica culture; soil quality matters less, so long as drainage is adequate.
Space plants according to their height. Low-growing varieties can be planted nine to 12 inches apart. Taller varieties need one to two feet of space between them.
Water regularly throughout the summer. Your usual grass-watering schedule will provide enough water for veronica.
Deadhead veronica regularly to assure bloom throughout the summer. Clip or pinch dead flower stems back to leaf clusters below them, or farther back if plants are becoming rangy. At frost, cut plant stems back to within a couple of inches of the ground, to encourage bushy spring growth.
How to Throw a Redneck New Year's Party
Require a redneck dress code. Think overalls and flannel, mullets, fake teeth, the works. The crazier the better. Don't be afraid to let loose and look silly. Invite everyone else to dress up silly as well. It adds to the excitement and fun of the party.
Ask everyone to bring one redneck dish so everyone can sample and have fun grubbing. Think tater tot casserole, baked beans and Fritos and so forth. Set up a table or two for all the food so everyone can serve themselves buffet style. Use coolers to hold the drinks or better yet, the back of someone's truck, the tailgate, real redneck style.
Set up a plastic kid's pool and fill it up with water. Put some inexpensive fish like koi or large goldfish in it. Then set out a couple fishing poles for anyone who wants to try "fishing" during the party. Set up a big fire pit in the yard or out front to keep everyone warm on the chilly night. It will be appreciated and people may even make s'mores.
Find a long stretch where you can set up "turkey bowling." Use liters of coke either filled or half-filled (with soda or water) and set them up as the pins. Then get a frozen turkey in the netted bag and use that as a bowling ball. You now have a game of turkey bowling set up.
Purchase fireworks (if you are allowed to) and set off a fireworks show for your friends and family. Enjoy the spectacle of the bright lights.
What Plant Comes Back Every Year: An Annual or Perennial?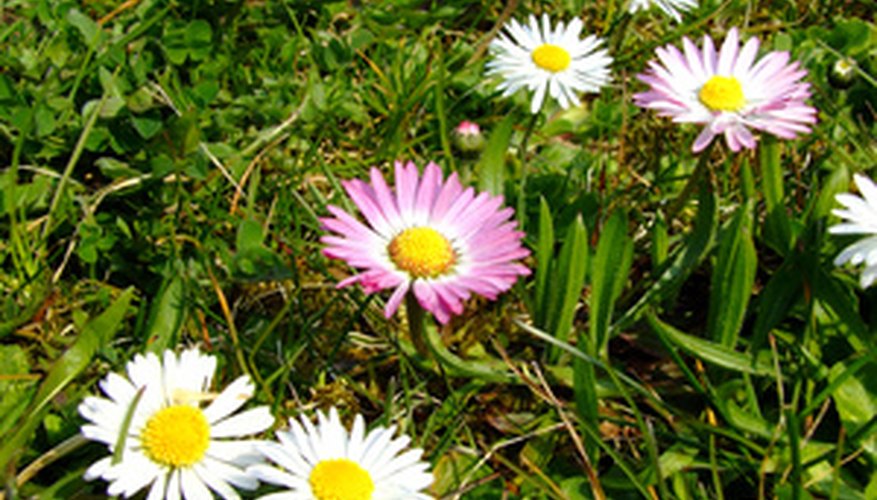 The perennial plant comes back every year. Annual plants must be replaced each year, usually in spring after the last frost has passed. The part of a perennial plant that lives above the ground dies back during the colder months of the year and reemerges from the same roots in spring.