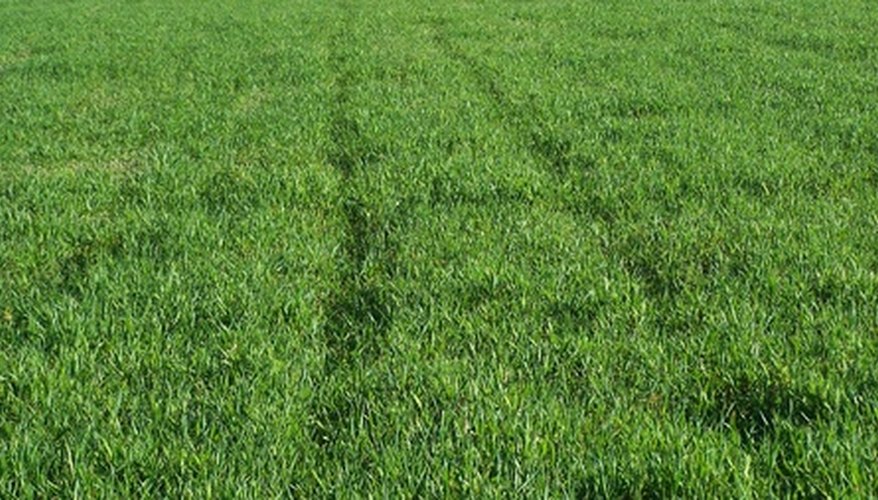 How to Fix Lawn Tire Ruts
Someone drove across your lawn, and it might have been you. Now your lawn has big tire ruts and it needs immediate repair. If your ruts happen during the winter when the lawn is dormant, you may want to wait until early spring to refill the ruts with top soil, knock down the edges and reseed at the same time you would normally seed your lawn. If you have ruts in a gorgeous summer lawn, an immediate repair may be a better choice.
Rake the sides of the ruts from the grass toward the middle of the rut. Use a garden shovel to even out holes or dips.
Add topsoil along the entire rut, and rake the top soil in. Allow for the depth of the sod you will replace.
Cut sod from a less visible portion of your lawn using a sod knife and transfer shovel. Press the sod into the repaired ruts so that the new lawn blends with the old lawn. Water in your sod, and keep all foot traffic off that part of the lawn for 2 to 3 weeks until the sod roots into the soil.
How to Use Tide Detergent on My Lawn
Fill a hose-end sprayer with water. Add 1 tsp. Tide detergent. The Tide detergent helps the soil accept water more efficiently, increasing the amount of moisture your plants receive.
Apply fertilizer. Cover all areas, especially those that are dried and brown.
Water your lawn as needed using the Tide mixture.
How to Write a Lawn Mowing Contract
Decide what type of contract you want to make. The most important part of the contract is how you will be paid for your service, such as weekly, monthly or each time you mow the yard.
Decide whether the payment you want to receive will be by cash or check.
Write down in the contract the types of services you will provide in addition to the actual mowing, such as bagging, trimming the yard and sweeping up afterward. Everything that you're going to do or not do to a lawn should be included in the contract.
Decide how long you're going to mow the lawn through the season. For example, you could set just a monthlong contract or could plan to mow the yard for the entire season.
How Long Does Lawn Fertilizer Last?
Lawn fertilizer, like all plant fertilizers, never goes bad and, theoretically, lasts forever. Tightly seal the container and store in a dark place, like a garage. If it gets hard, break apart with hammer.
How to Kill Lawn Chiggers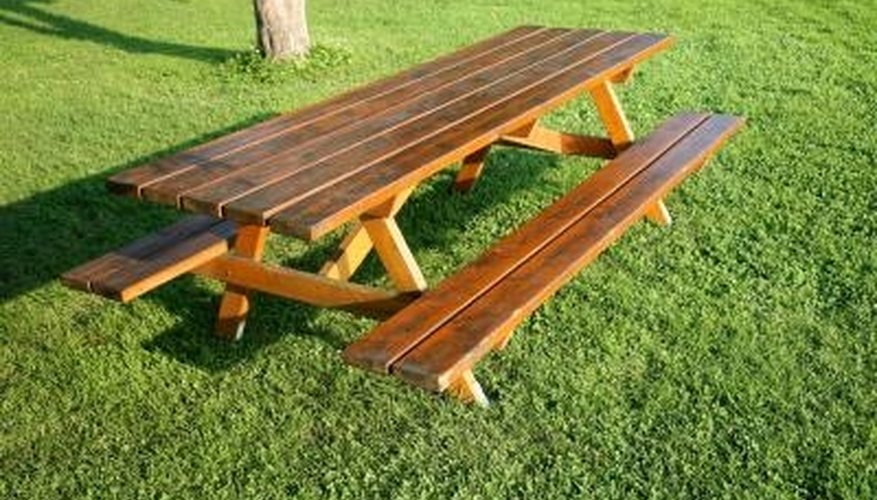 Mow the lawn close. Chiggers require the protection of overgrowth to survive.
Clear away brush that surrounds the lawn. Removing the brush will help control the chiggers.
Spray the lawn using a pesticide that contains diazinon, chlorpyrifos or carbaryl. Follow the directions on the pesticide's label for application instructions. Re-treat the area in two to three weeks to effectively kill the chiggers.
How to Increase Grass Density
Improving your lawn.
Mow your lawn so that it is short, about 1 inch high, so that thatch is easier to see and remove.
Run a dethatching rake throughout areas of the lawn where dirt is hard to see between the blades. Run the rake at a slight angle to break up the thatch and remove it by hand if necessary.
Water the soil two days before aeration so that it is moist (not wet).
Aerate your lawn using a power-core aeration tool, or with a hand-held aerator by pushing it down into the soil, and removing plugs from the dirt. This helps the soil breath and expand by freeing compacted dirt. Run the aerator in two directions across the lawn for best results.
Apply a slow release fertilizer to your lawn in the spring to promote grass growth. Apply 1 pound of nitrogen per 1,000 square feet of lawn. Another application of fertilizer should be done in June or July.
How to Make a Homemade Lawn Tonic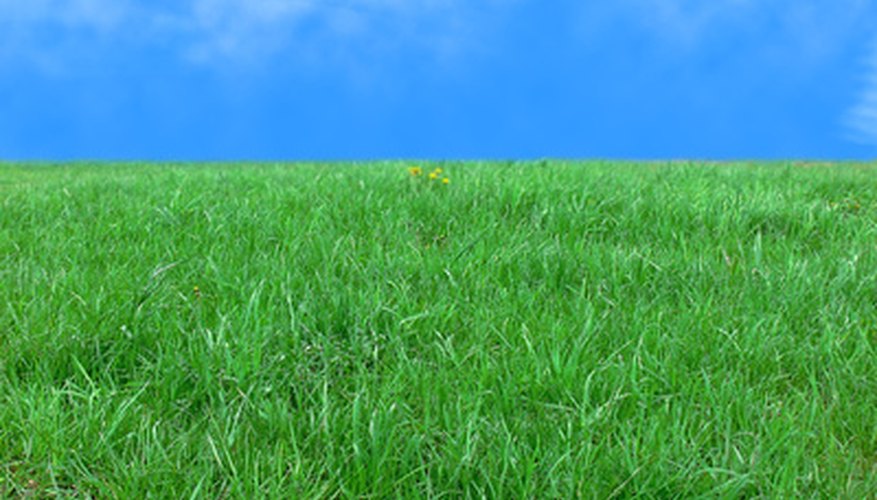 Step 1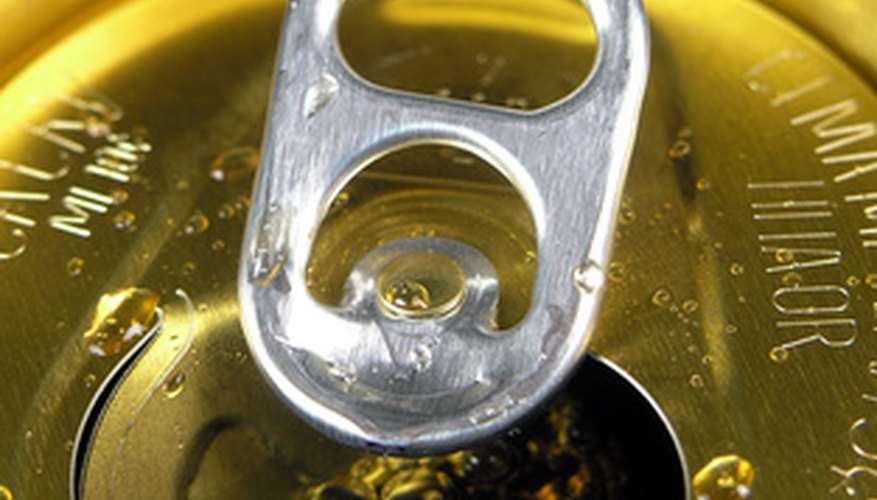 Place all the liquid ingredients into the 10-gallon sprayer and agitate lightly. The sprayer will not be full as it dilutes when you hook it up to the hose and water.
Step 2
Screw the sprayer to the hose end and turn on the water. The sprayer will now appear full as it mixes with the solution, creating the perfect strength of tonic for your lawn.
Step 3
Spray the lawn evenly and thoroughly, saturating it well. Let it dry. The ammonia will green the lawn, the liquid soap is a wetting agent letting the solution into the roots and the mouthwash kills bugs.
Step 4
Repeat the process every three weeks in hot weather. Discontinue when rains come as the solution will dilute too much to be of any benefit.
How to Choke Out Lawn Weeds
Remove existing, isolated weeds from the root using a small spade gardening shovel. Do not use weed remains for compost.
Apply a selective weed herbicide, using a spray bottle, over lawn areas with extensive weed growth. Selective herbicides target specific species of weeds and generally do less damage to surrounding plants.
Trim back any adjacent plants that block direct sunlight from reaching the lawn using outdoor trimmers. Weeds thrive in low light and shady conditions.
Sprinkle lime over the lawn using a spreader to increase the topsoil's pH. Weeds can survive in a wide range of pH values, whereas grass prefer higher pH soils.
Mow the turf grass to a height of 2 to 3 inches using a lawn mower. Higher top growth facilitates deeper grass root depth, allowing for a more full and resilient turf grass.
How to Aerate Your Lawn With a Pitchfork
Place the tines of the pitchfork on the grass at a 45-degree angle to the turf.
Push the pitchfork between 2 to 3 inches into the soil using your foot.
Pull the pitchfork out of the soil.
Continue pushing your pitch fork into the soil, putting between nine and 16 holes into the earth every square foot. Leave any plugs that pull back out on the soil, as they will break up within a week and nourish the turf.
The Best Grass for Central Illinois
Types
Kentucky bluegrass, perennial ryegrass, and tall and fine fescues are good turf grasses for Central Illinois lawns. These cool-season grasses tolerate cold winter temperatures and warm summers. Seed packages often blend grass types, which allows for better disease resistance as well as better adaptation to soil and weather conditions.
Benefits
These grasses hold up well when proper maintenance practices such as mowing, watering, and fertilizing are followed. Additionally, the grass types tolerate unpredictable Midwestern weather patterns, such as drought-like conditions in summer and wet fall and spring seasons.
Considerations
The best time to start a new lawn or replenish a tired one is from mid-August through the end of September. The second best time is in the spring. Before sowing seed, note how much sun the lawn receives, as different grass types are available for sunny and heavily shaded areas. Shade-tolerant varieties are best for areas receiving two to four hours of sun each day.
Maintenance
Most grasses require about 1 inch of water per week. Follow the instructions on the seed bag for best results. Also, note that weed prevention in Central Illinois is important; crabgrass thrives in this area and can quickly overtake a lawn if not treated.
How to Repair a Fertilizer Spreader Agitator
Remove all remaining fertilizer from the spreader hopper. Use a hose or power washer to clean the interior thoroughly, then allow it to air dry. Be sure that the spreader blades and the agitator are clean before proceeding.
Check the agitator for signs of corrosion, including discoloration and flaking of the metal. Using rock salt and ice melt in the spreader can corrode the parts and lead to problems with the agitator.
Move the agitator assembly by hand, and watch for wobbling or uneven movement. Check for loose screws and bolts if the agitator seems unstable, then tighten those loose pieces as needed. Over time the motion of the spreader and the movement of the agitator can work those bolts loose.
Examine the agitator assembly for loose parts, and tighten them as needed. Also look for signs of damage that could require replacement of individual parts or the entire agitator assembly. You can try to bend back any warped or bent pieces, but if the bending or warping is too severe, you may need to replace the agitator.
How to Use Scott's Step Two Lawn Fertilizer
Purchase the correct amount of Scott's Lawn Pro Step 2 lawn fertilizer. One 14-pound bag will cover 5,000 square feet of lawn.
Wait until the right time. Apply Scott's Step 2 lawn fertilizer in late spring, between April and June when weeds are actively growing. Choose a day where temperatures fall below 90 degrees Fahrenheit and no rain is forecast for the next 24 hours.
Water your lawn lightly. Scott's lawn fertilizers are composed of tiny, lightweight granules designed to stick to the leaves of weeds. By wetting the lawn first, you will help the weed killer do its job.
Use a drop spreader fertilizer (according to the manufacturer's instructions) to spread the fertilizer. Set the fertilizer spreader to distribute 4 1/2 ounces of Scott's Step 2 lawn fertilizer per 100 square feet of your lawn.
How to Choose a Lawn Type for Your Climate
Care of a Hydroseed Lawn
Set up sprinklers and water your hydroseeded lawn two to three times per day. Water until the mulch is wet throughout its entire thickness. Continue this for two weeks.
Back off on the watering after two weeks so that you are watering once a day. Water until the mulch is moist. Continue watering once per day until your first mowing.
Mow your grass to a height of 2 inches after it reaches 3 inches in height. Discontinue watering once per day and move to your normal irrigation schedule.
Raise the cutting height up to 3 inches gradually after the first mowing. Longer grass has more surface area to efficiently conduct photosynthesis.
Fertilize your hydroseeded lawn one month after planting using a lawn fertilizer that is high in nitrogen. Use a broadcast spreader that is set at the fertilizer bag's indicated rate to fertilize your hydroseeded lawn.
How to Plant a Lawn From Seed & Newspaper
Cover the seeding area with a layer of newspaper that is six sheets thick. Cut down with pruning shears any plants too sturdy to crush underfoot.
Water the newspaper thoroughly to weigh it down.
Spread a 2-inch layer of topsoil over the newspaper.
Smooth and flatten the topsoil with a garden rake.
Distribute the seed over your lawn using a seed spreader. Read the package that your seed came in for instructions on how much seed to broadcast.
Apply a liquid seed starter fertilizer to your newly seeded lawn according to the manufacturer's instructions.
Go over the seeded lawn with a lawn roller to ensure that the seed has good contact with the soil.
Water the lawn thoroughly so the soil is wet to the level of the newspaper. Continue to keep the soil moist at this depth until your grass seed sprouts.
Walk Behind Lawn Spreaders
What are the Benefits of Lawn Aeration?
Nutrients
Your lawn will be able to absorb nutrients easier after aeration occurs, and it will be especially helpful in getting these nutrients all the way to the roots.
Reduce Compaction
By creating new air spaces in the lawn, the soil compaction is reduced, which will strengthen the root system.
Decompose Thatch
Thatch is the layer of material between the grass and the soil. If this layer becomes too thick, it will hurt your lawn. Aeration allows microorganisms to increase their movement, which decomposes the thatch layer.
Prevent Runoff
Aeration allows fertilizers and pesticides to infiltrate your lawn and reduces the runoff of such chemicals.
Resilience
Aerating will make your lawn stronger and more resistant to droughts, heat and wear and tear. The ground will become more cushioned under your feet because of the improved health of your lawn.
How to Prevent Trees From Sprouting
Rake up seeds as they fall from your trees. If they remain in your lawn for more than a few days, they will get buried into the soil, starting the germination process.
Mow your lawn regularly. Keeping your lawn cut every four to seven days will also chop up any seeds that remain on your lawn. The embryos in the seed will then likely be destroyed, preventing germination.
Lay down a pre-emergent herbicide in the spring before any plant growth resumes. Apply with a broadcast spreader at the bag's indicated application rate to prevent tree seeds from germinating.
When Can You Put Lawn Fertilizer Down if It's Going to Rain?
Lawn fertilizer can be put down on the lawn when it is not going to rain for at least 24 hours after the application. Do not plan to mow the grass during that time as well.
How to Take Care of My Lawn in the Spring
Apply a layer of mulch to the lawn that's about 1/2-inch thick in early spring, which retains moisture and insulates from late frosts.
Use a fertilizer that is low in nitrogen and high in phosphorous to fertilizer your lawn half way through spring season to maintain strength and health. Follow the fertilizer directions, because this varies for your type of grass and climate.
Water your lawn deeply once a week (especially if it is newly planted or young) every night for around 20 minutes. Once-a-week watering promotes deeper roots, rather than frequent watering, which makes grass roots shallow and encourages weeds.
Consider overseeding your lawn if it is thin or worn out from the winter season. Spread new seed over the lawn to thicken up the grass and make it look healthy.
Fill in bare spots with a generous amount of grass seed. Bare spots can occur from traffic or animals.
How to Get Grass to Grow Quickly
Spread a thin layer of mulch on top of your grass if it is young, or to protect from birds and to retain moisture. This works for established lawns in summer where the sun is very strong.
Use a fertilizer that is lower in nitrogen but high in phosphorous or potassium. This type of fertilizer helps grass grow quickly and encourages root growth. Follow the directions on the fertilizer box, because how you apply it depends on your climate, the type of grass and fertilizer.
Water the grass once a week, generously, for about 20 minutes in the morning. For young grass, do this in the evening as well. This helps promote strong root systems, which will help crowd out weeds and make the grass grow healthy and strong.
Make sure your grass doesn't get tramped on or ripped up as much as possible. Put up a fence or sign to restrict activity on the lawn, so that it doesn't stunt the growth or impair the root systems.
Lawn Aeration: How Deep?
Types
Spike aerators push solid tines into the soil. They are not as efficient as core aerators, which remove a plug of soil and deposit it on the lawn surface. Both styles are available as manual rollers or as more efficient mechanical aerators.
Depth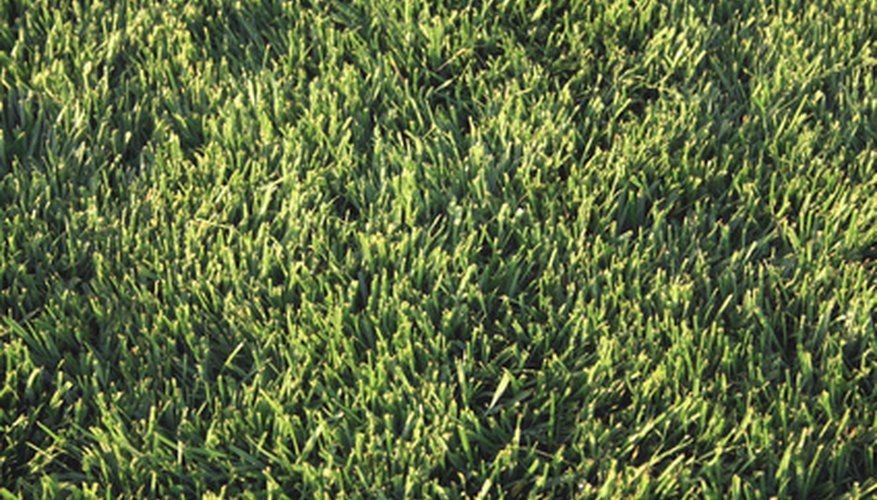 Aerate at least to the depth of your lawn's roots. Use a shovel to determine the depth. Aerator tines may reach from 1 inch, which is fairly ineffective, to 6 inches. According to the Colorado University Extension, aerate as deep as possible, spacing cores 2 inches apart.
Tips
Mark sprinkler heads and shallow utility or cable lines before aerating. Do not aerate new lawns for the first year. Water the lawn 2 days before aerating to soften the soil, but do not aerate muddy or wet lawns.