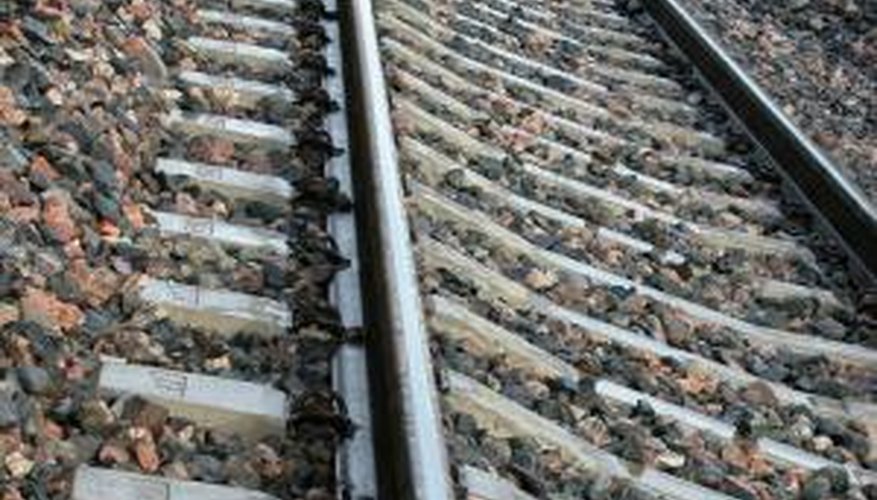 How to Find Railroad Ties
Enhance your yard or garden by using railroad ties to build raised flower beds, retaining walls, fence posts, and driveway borders. Railroad ties can be purchased through private tie companies, railroad tie manufactures and at local tie yards. Ties come priced separately or as a bulk rate, which may be beneficial for large landscaping jobs.
Step 1
Contact your local train yard to find out if they will sell or donate pre-used ties. Train yards may have recently switched ties on the tracks and will pile old ties to the side to recycle. Depending on where you live, the yard is sometimes open to the public to pick through the ties.
Step 2
Look through the phone book for tie manufactures. Some manufacturers do not sell to the public because purchases must meet a certain minimum, but they will sell to contractors or companies. If you know a contractor and need the ties for a large project, it may be cost-effective to purchase in bulk.
Step 3
Look online at websites that offer free postings for people wanting to get rid of things. If the project does not require new ties, you may be able to find used or old ties at a discount or free rate.
Step 4
Talk with local gardening companies to find out if they have a recommended supplier for railroad ties. Gardeners and landscapers use ties in projects and may have a referral for you.
Is Stain Safe for Raised Vegetable Beds?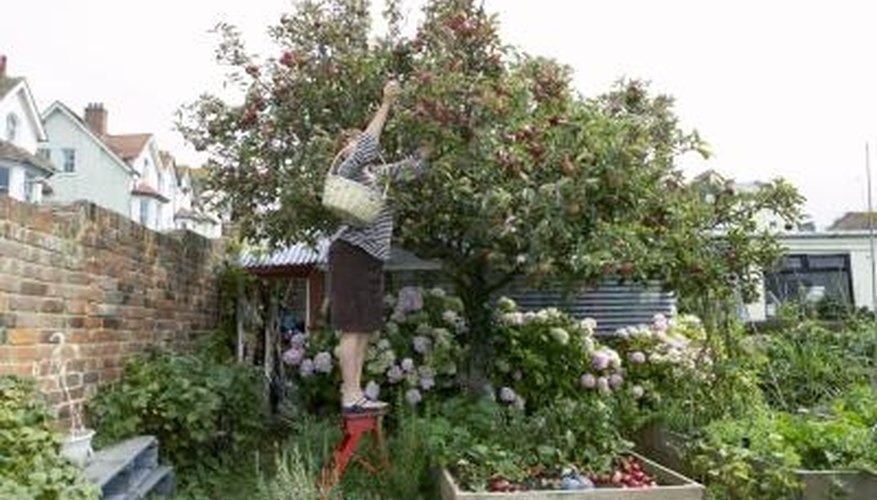 Materials And Contaminents
Timber from unknown sources may have been pressure-treated with chemicals containing arsenic or copper. Railroad ties contain or are coated with creosote, which damages plants. The United States Environmental Protection Agency does not recommend using railroad ties in home landscapes.
Stains
Some woods, like redwood and cedar, require staining for aesthetic reasons. Other woods require staining to prevent rot and deterioration. Stain wood with an oil based stain in order to prevent the wood from deteriorating. According to Purdue University's Department of Horticulture, applying oil-based stains also seals toxins into the wood and prevents leaching into soil and edible plants.
Alternatives
Landscaping with reclaimed materials -- railroad ties, tires and whiskey barrels -- is seen in urban gardens. Many gardeners with this style preference work around the possibility of contamination by lining the container with plastic. The entire surface does not need to be covered. Simply drape the plastic between the area where the container meets soil.
Are Railroad Ties Safe to Use As a Border in a Vegetable Garden?
It is not safe to use railroad ties, as they are typically treated with creosote to preserve them, which can leach into your vegetable garden's soil. Creosote is made up of up to 10,000 chemicals, according to Garden Simply. It can cause various maladies, such as skin irritations, internal pain and cancer, according to the U.S. Agency for Toxic Substances and Disease Registry.