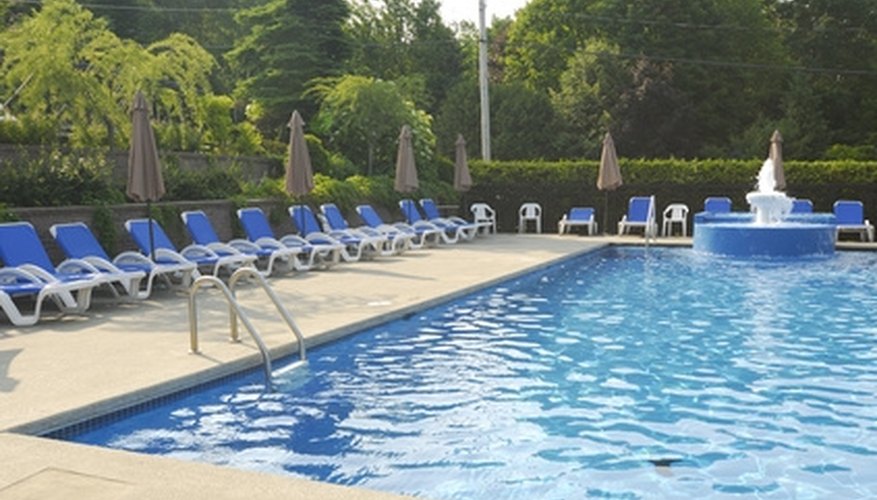 How to Tell If You Have Mustard Algae
Algae can be the bane of your existence if you are a pool owner and must be dealt with firmly after it is diagnosed. Your pool could have become infected from a variety of sources. Sometimes mustard or yellow algae develops through spores being introduced to the pool from improperly cleaned swimming suits or transmission by air or rain.
Look for debris in the pool that looks like sand or dirt.
Note where the suspected algae is in the pool. Mustard algae is often found in the shady side of the pool.
Determine whether the debris is sand or dirt by attempting to catch some with the pool net. You might have to resort to using a plastic cup to collect some of the material.
Examine the debris closely to determine the color. Mustard algae will have a distinct yellow tint, whereas sand or dirt will be more tan or brown.
Look for cloudiness in the water. This combined with yellow growth signals mustard algae.
Mustard Plant Facts
Size
In the United States, there are about six separate species of mustard plant, ranging in size from 1 foot tall to as high as 6 feet.
Benefits
Mustard oil is used for medicinal purposes and in soaps, while the greens of some mustard plants are edible.
Geography
North Dakota leads the United States in mustard production. The Canadian provinces of Alberta, Saskatchewan and Manitoba grow much of the world's mustard crop.
Effects
One type of mustard plant non-native to this nation is garlic mustard, which can take over the woodlands, growing so quickly and tall that wildflowers such as bloodroot and trillium cannot prosper.
Types
Mustard plants suffer from the effects of an assortment of diseases, which include white rust, stalk rot, downy mildew and leaf spot.
How to Harvest Mustard Seeds
Cut off the seed stalk in late summer after it has yellowed but before the seedpods begin to split open. Cut the stalk beneath the lowest seedpod on the stem.
Place the seed stalks in a paper bag as you collect them. Mustard pods break open easily when disturbed so the bag catches any seeds that drop out.
Set the open bag in an 80 F or warmer location, placing it away from direct sunlight. Dry the stalks for one to two weeks or until the pods begin splitting and spilling the seeds.
Remove the stems and empty pods from the paper bag. Pour the seeds into a bowl and separate out any nonseed plant material. Shake into the bowl any seeds remaining in the pods.
Store the dried mustard seed in an airtight container in a cool, dry place.
How to Kill Garlic Mustard Weed
Step 1
Pull out the garlic mustard seed in the early spring when the plants first appear. Grasp the plant at the base of the rosette of leaves, next to the soil, and pull upward. Promptly discard the plant and its root system. Tamp down the soil after pulling up the weed to limit disturbances that may disrupt native plant life.
Step 2
Cut flowering garlic mustard weed plants at soil level before seed production begins. Use a pair of pruning shears to cut the plant. Promptly dispose of the plants. Watch closely to make sure the plant does not resprout from its root system.
Step 3
Apply an herbicide that contains 1 to 2 percent glyphosate in the early spring or late fall, while the temperature is still above 35 F. Thoroughly saturate the foliage. Watch closely to ensure that the herbicide does not drip or blow onto surrounding native plants. Follow the directions on the herbicide label for application instructions.
What Part of a Plant Does Mustard Come From?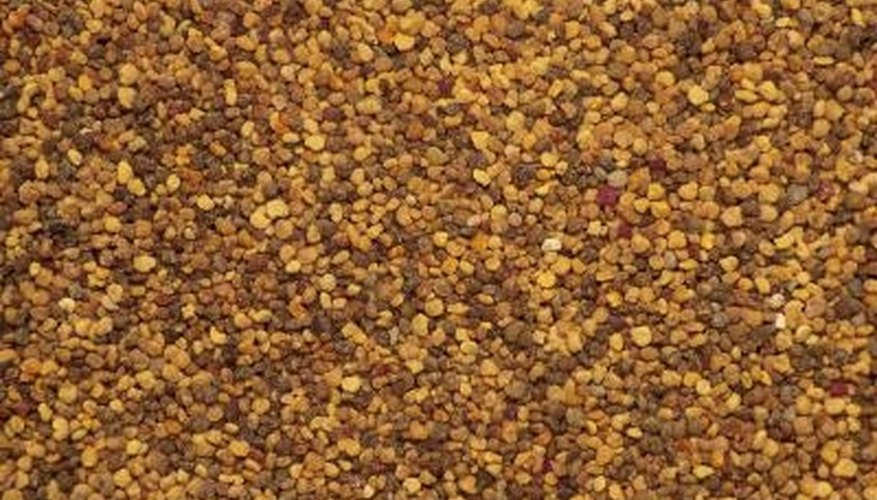 Identification
Yellow mustard comes from the seeds of the white -- sometimes called yellow -- mustard plant (Sinapis alba). You might also grow brown mustard (Brassica juncea) or black mustard (Brassica nigra) for a more pungent mustard.
Growing
It takes three to six months for a mustard plant to grow and form seeds, which develop in a seedpod that turns from green to tan when the seeds are ready to harvest. The pods are dried and gently crushed to release the seeds, after which the seeds can be stored whole or ground to a powder for immediate use.
Preparation
When mustard seeds are almost completely dry, they can be safely stored or ground to a fine powder sold as dry mustard. Dry mustard is mixed with water, vinegar or another liquid to become the kind of mustard that you enjoy on your hamburgers or hot dogs. Herbs and other flavorings can be added with the liquids for extra flavor.
Mustard (Brassica juncea)
Description
There are three types of mustard: Brassica niger, black mustard, which can grow to 10 feet; B. juncea, brown mustard, which grows to only 4 ½ feet; and B. alba, white mustard, a much milder form.
The pungency of the herb is due to an essential oil which forms only when the dry mustard powder is mixed with water. B. juncea (brown mustard) is the type most commonly grown today.
Brown mustard has a mass of small, four petaled yellow flowers that form a dense carpet over the fields where they grow. It originates from china, India and Poland.
Cultivation
Mustard is a cool weather crop and is grown from seeds sown in early spring. It likes a moist soil and a sunny location. Harvest the seedpods in late summer before they dry, and allow the seed to ripen in the pods. Store the seed in airtight jars, away form strong light.
Culinary Uses
Powdered mustard seed should be mixed with cold water. Hot water will kill the enzymes and produce a bitter flavor. Dry mustard powder is added to salad dressings to give them pungency, and also added to egg and cheese dishes and rubbed over meat before roasting. White mustard seed is a preservative used in pickling, either alone or as an ingredient in mixed pickling spice.
Other Uses
A mustard bath, where the powder is mixed with hot water, is comforting for sore and aching feet and relaxes and revives the entire body.