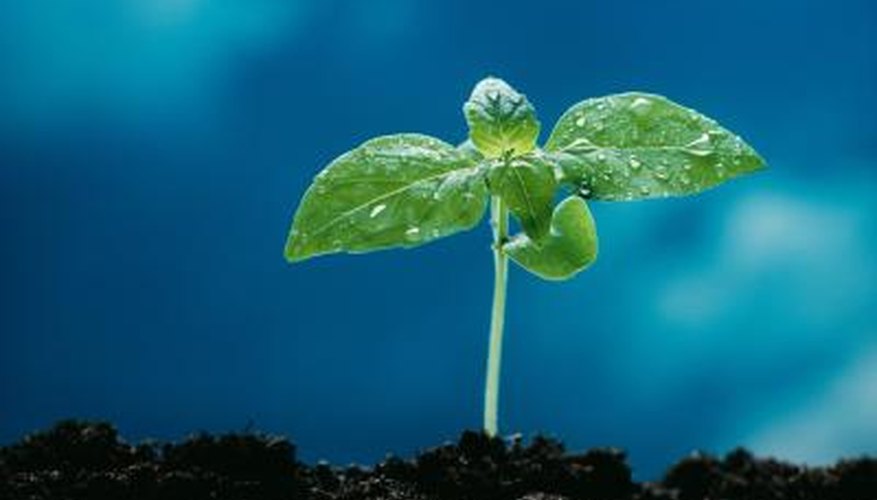 How to Braid a Money Tree Plant
The money tree (Pachira aquatica) is a tropical wetland tree native to Central and South America. The versatile tree ranges in size from bonsai to 7 feet tall and is a good houseplant choice. The money tree is thought to bring good luck, perhaps because it forms five stems on each branch, symbolizing the five elements of feng shui philosophy--metal, wood, water, fire and earth.
Braid three to five young, green stems together when the plant stands about 14 inches tall. Overlap them loosely so the plant has room to grow, taking care not to snap the young plants. Stop braiding when you reach leafy growth.
Tie a string loosely around the top of the braid and secure the ends of the string to two stakes, placed on either side of the money tree. This prevents the braid from moving or coming undone as the plant grows.
Braid the trunk another few inches in a month or two as the tree grows. Again, braid the trunk until you reach leafy growth and tie it off.
Untie the string and remove the stakes when the tree has reached the desired height.
How to Care for a Bamboo Money Tree
Give the bamboo money tree lots of light but not direct sunlight. The plant will tolerate low light but it may lose some leaves. The preferred temperature range is between 65 and 95 degrees Fahrenheit.
Allow the plant to dry out completely before each watering as the bamboo money tree is susceptible to root rot. Money trees rarely need watering more than two or three times per month.
Fertilize the bamboo money tree twice a year with a diluted solution (half strength) of a liquid, all-purpose fertilizer.
Trim the bamboo money tree to keep it the size you want and to remove any dead leaves.
Money Tree Plant Information
Leaves
Money tree leaves are dark green and shiny, and grow 8 to 10 inches long. They grow densely and are compound in shape, having three to nine leaflets on one petiole (leaf stalk).
Bark and Height
The money tree grows up to 60 feet tall when growing in the wild, and has gray bark.
Flowers
The flower of the money tree is large and droopy with petals that are cream colored. Each flower contains 3- to 4-inch long off-white stamens that are tipped with red.
Nuts
The money tree's nuts form after the flowers bloom. They are approximately half an inch long, and form in wood-like pods that grow 12 inches long and 5 inches in diameter (resembling a football). When the nuts reach full size, the pod breaks open.
Habitat
The money tree grows naturally in wetlands, in freshwater swamps that are connected to tropical estuaries. Often it grows near rivers.
Considerations
Other than South and Central America, the money tree is grown in tropical areas such as Hawaii.
Why Is My Money Tree Losing Leaves?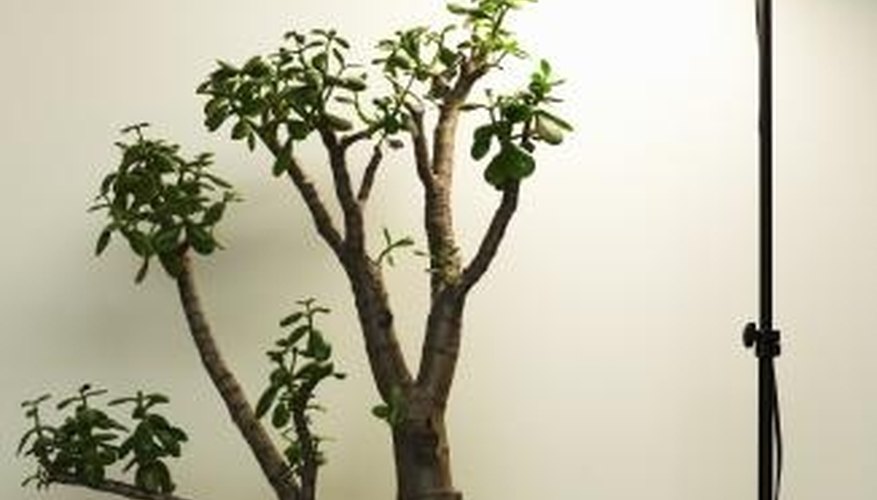 Watering
The amount of water a money tree receives can play a big role in its health. Too much water can begin to drown the plant, while too little can cause the plant to dry out. Monitoring the amount of water the plant receives is important.
Pests or Disease
Insects, fungal pests or diseases like aphids or anthracnose can cause a money tree to lose its leaves as the pest weakens the tree. Checking for signs of insect or fungal damage like cankers on the tree and fungal spots on fallen leaves can help identify the problem.
Sun Damage
Bonsai trees, including money trees, are sensitive to the amount of light they receive. Too much direct sunlight can cause the leaves to become scorched and eventually drop from the tree.
How to Choose a Money Plant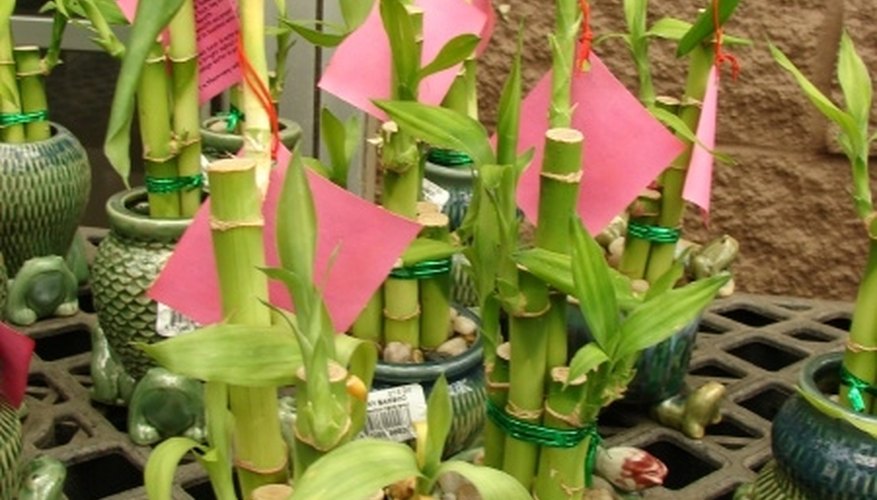 A bonsai money tree is a miniature tree with multiple intertwining trunks. It is easy to grow indoors and grows about 1 to 2 feet tall. This plant is ideal for a person who wants a creative hobby or wants to learn bonsai. This tree must be pruned and trained to its braided shape. It is a plant believed to bring good luck.
Lucky bamboo is not truly bamboo. It is a member of the Dracaena plant family. This is a rugged and carefree plant and it is extremely easy to grow indoors. It requires only water and a little light. The lucky bamboo is believed to bring fortune and prosperity.
Honesty is a flower that should be grown from seed directly outdoors. This old-fashioned plant is also called Satin Flower, Silver Dollar or Penny Flower. Honesty can be planted in masses around hedges or other landscaping. It grows 1 to 3 feet tall and has silvery seedpods that look like coins. These pods are wonderful for dried bouquets.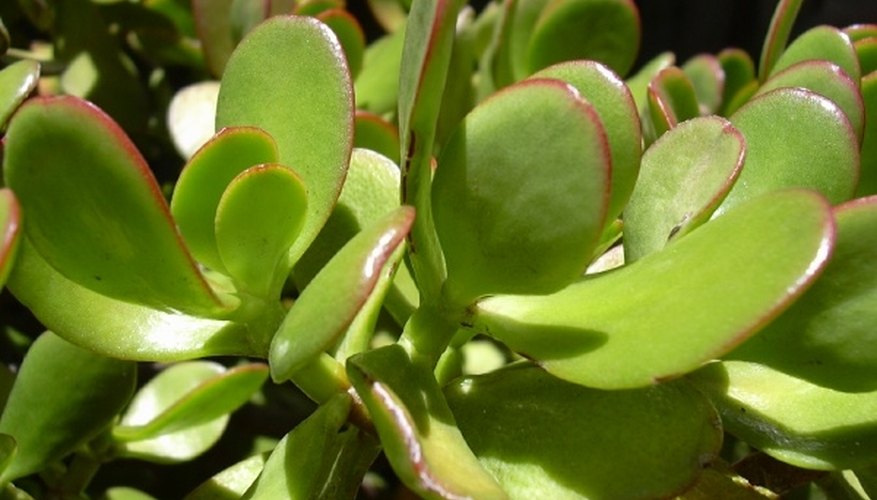 Jade plant is a succulent often called the money tree. Its flat, round green leaves symbolize money. This plant grows well indoors in a sunny place and it requires little water and thrives without much attention. The Jade plant also grows outdoors but needs moisture and prefers mild climates.
Bergamot is an herb believed to attract money. Fans of this plant place fresh leaves in their wallets and purses. Others rub the leaves on their money to ensure it brings money back to them. Bergamot comes in many varieties and some have a fragrance like orange and others like mint. This fragrance may linger in your purse or wallet.
Potted Plants That Symbolize Good Luck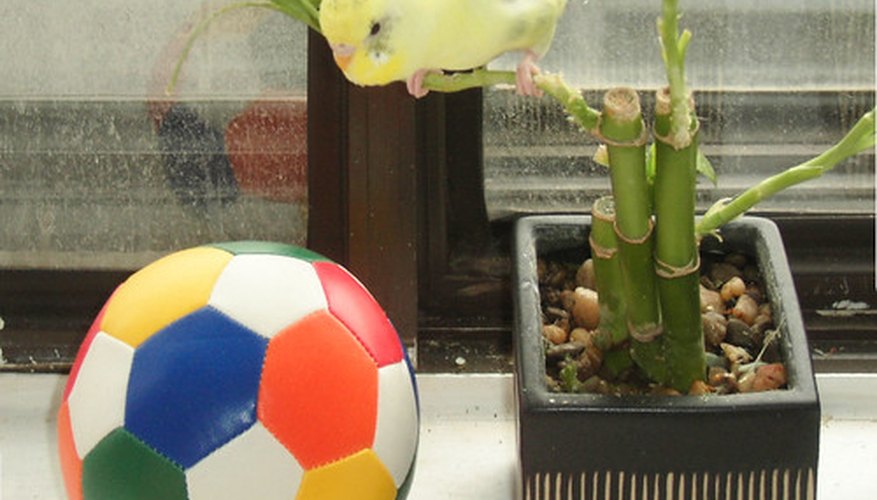 Bamboo Plants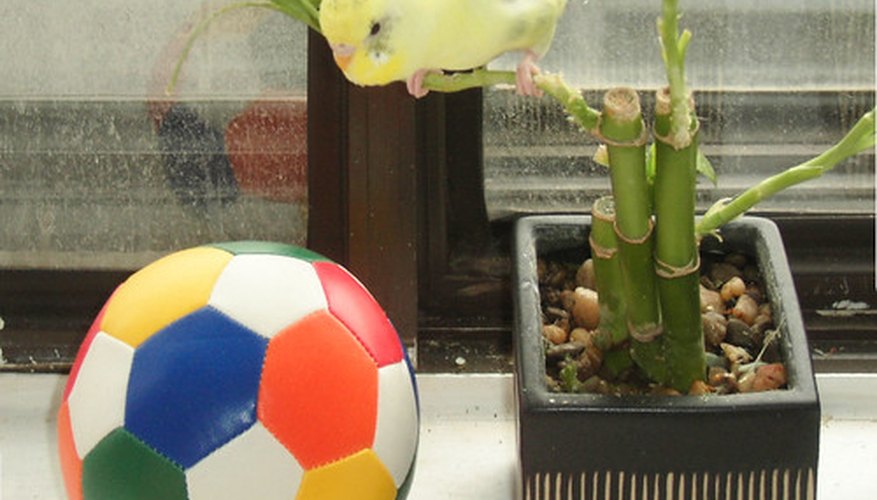 Lucky Bamboo plants are not bamboo but members of the lily family whose botanical name is Dracaena. In Feng-Shui applications, three bamboo stalks represent happiness, longevity and wealth, five stalks are for wealth alone, six are for luck, seven are for good health, eight are for growth and ten are for completion. Joy's Florist notes that twenty-one stalks are given for a very powerful blessing.
Ti Plant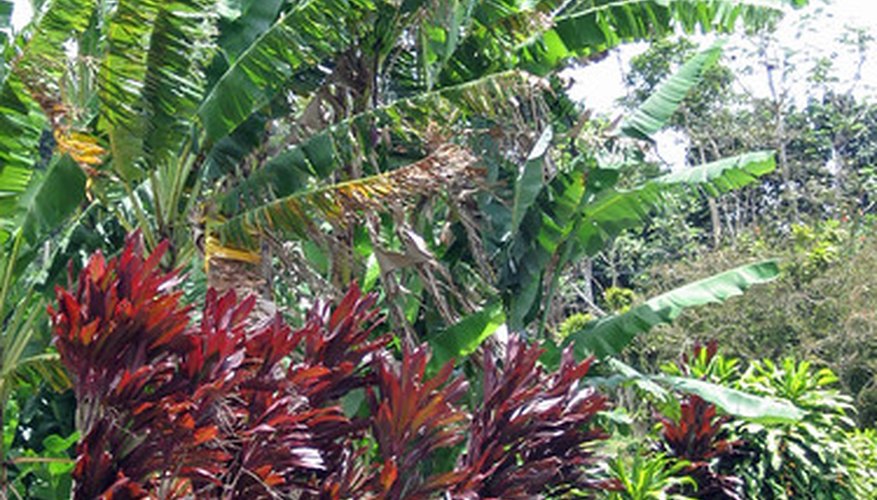 Early Polynesians believed the Ti plant had mystical powers. It was believed to dispel evil spirits and, if planted around the house, to bring good fortune.
Money Tree
The money tree, whose botanical name is Pachira Aquatica, is used in Feng Shui design to produce positive energy flow. The plant usually has several plants "braided" together, but ensure that there are three to five, and not four, braided plants because four is bad luck. The leaves must have five or more "fingers" to be lucky.
Clover
Clovers are of genus Trifolium repens and are known as white clover. The early Celts used them to ward off evil, and St. Patrick later used the leaf to demonstrate the Holy Trinity. In the clover leaves, one leaf represents faith, the second hope, the third love and the fourth luck.
Jade plants
According to Feng Shui lore, plants with rounded leaves are sure to bring good fortune to those that grow them. Jade plants, with their rounded leaves, are particularly successful in doing so.
How to Take Care of a Money Tree
Place your money tree either in good direct sun or in bright indirect sunlight. Money trees require a lot of light to thrive.
Water your tree whenever the top 1/4 inch of soil feels dry. Although money trees are drought tolerant, they do better with adequate water in soil that drains well.
Fertilize your money tree with a balanced fertilizer. The frequency and amount will vary, depending on the type of fertilizer. Follow the instructions printed on the package. Potted money trees do well with regular fertilization.
Prune the tree to prevent side shoots and branches as desired. Remember that a braided trunk money tree is, in fact, several trees growing together. As you prune, try to balance your pruning across all of the trunks to avoid stressing one trunk more than other trunks.
Remove your tree from its pot every two years and prune one-third to one-half of the roots to prevent the tree from becoming root-bound.
How to Trim Money Trees
Remove any dead or dying branches. Although these branches are dead, they use up growth resources that the tree could use to create new leaves and growth.
Trim any new branches on the tree that are growing downward to maintain the round, bushy top of your money tree.
Prune from the bottom up on your tree and from the inside out. Remove branches that cross or are at unnatural-looking angles.
Create an open, airy feeling to your tree with enough space for light to reach the innermost leaves.