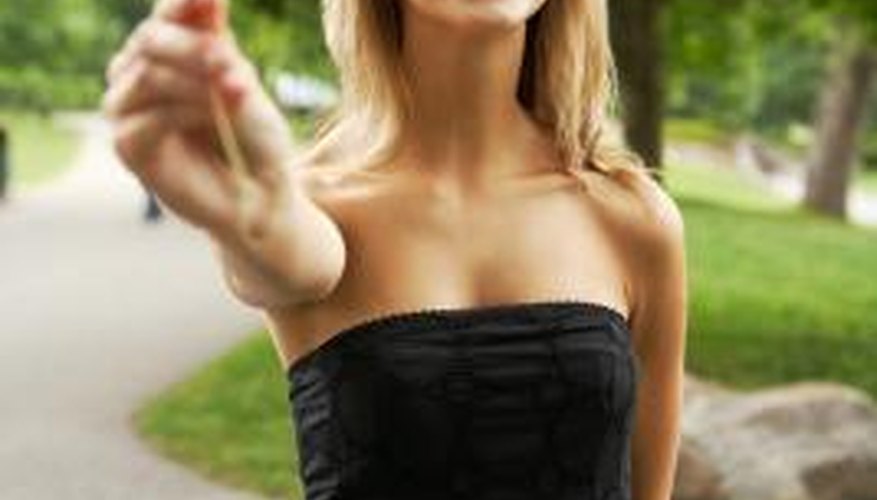 The Best Time to Prune Maple Trees
Maple trees are deciduous trees that are dormant in winter. Most trees are pruned during this dormant period. But maple trees bleed when they are cut during the winter and spring. For this reason, the best time to prune maples is during the summer months.
Maple trees are deciduous trees that are dormant in winter. Most trees are pruned during this dormant period. But maple trees bleed when they are cut during the winter and spring. For this reason, the best time to prune maples is during the summer months.
How Much Water Does a Maple Tree Need?
Young Maples
Young maple trees require more frequent watering and in larger amounts because they are growing more quickly and using resources more rapidly. Saplings and immature maples may need up to 3 inches of water or more weekly.
Mature Trees
Mature maple trees need less frequent watering, as they are established and have extensive root systems that can capture water efficiently. About 1-1/2 inches of water weekly can sustain mature maples.
Seasonal Watering
Seasonal watering is an important factor of maple tree care. Maples may require more frequent, intense watering during hot, dry summers. Damp, cool summers allow a gardener to water only once a month. Base water amounts on the appearance of the tree and rainfall.
Tree Worms in Maple Trees
Nightcrawler
Nightcrawlers closely resemble earthworms and feature long, cylindrical bodies. These worms favor maple tree leaves and are inclined to nibble the leaves down to the skeleton. These are the same worms that fishermen often use as bait.
Cankerworms
Cankerworms, also known as inchworms, look like caterpillars in their larva stage and grow into moths in their adult stage. They, too, chew maple tree leaves down to the vein. According to the University of Minnesota, they sometimes cause just as much of a nuisance when spinning their silk from the tree and landing in other parts of the yard.
Green Fruitworms
Green fruitworms are chubby, green caterpillars that feed on maple tree foliage. Adult fruitworms lay their eggs on maple tree leaves, and when those eggs hatch, the larvae eat the greenery and damage new buds and chutes.
Climbing Cutworm
Climbing cutworms have light tan bodies with dark brown stripes. Cutworms stunt tree growth in the springtime by eating new greenery when they hatch.
How to Eliminate Maple Gall Mites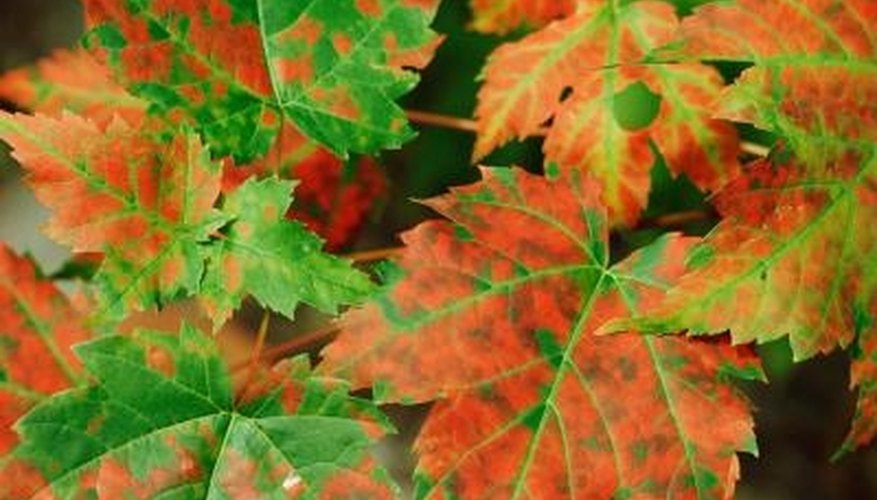 Treat a tree with a known infestation of maple gall mites once the leaves have fallen in late fall. Apply dormant oil or a broad-spectrum pesticide to the tree, completely covering the cracks and crevasses formed by the tree bark. This is where maple gall mites spend their winters.
Treat twigs and buds with dormant oil just before they open, making sure that all buds are thoroughly soaked. Treating maple gall mites while they are hibernating and just before they reawaken will eliminate the vast majority of these insects.
Apply a broad spectrum pesticide once the leaves of the affected maple tree have begun to develop, but before they reach half their mature size. Carbaryl and deltamethrin are now recommended when treatment is deemed necessary.
Can Maple Trees Grow in Montana?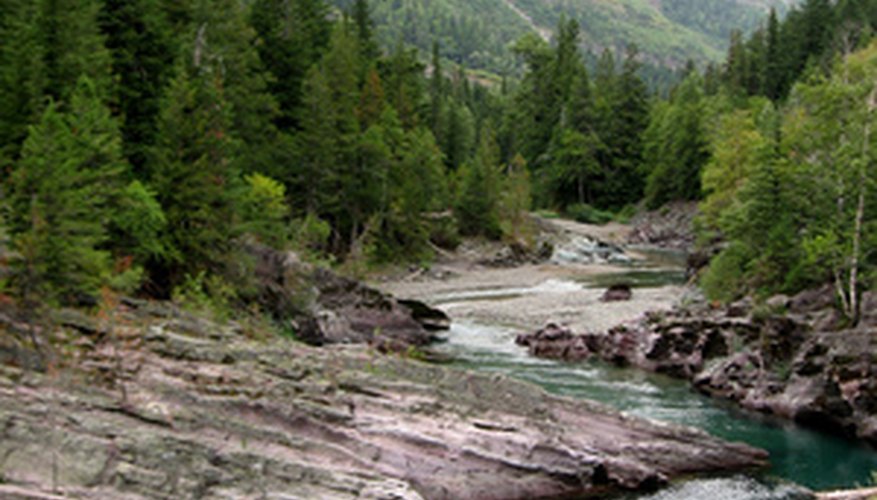 Montana lies in USDA plant hardiness zones 2b through 5. Rocky Mountain maples are native to the zone 4 and 5 areas of southern, central and western Montana. Boxelder maple thrives in Montana's zones 3 and 4. Amur maple is an introduced maple variety that is hardy throughout the state.
How to Extract Sap From a Tree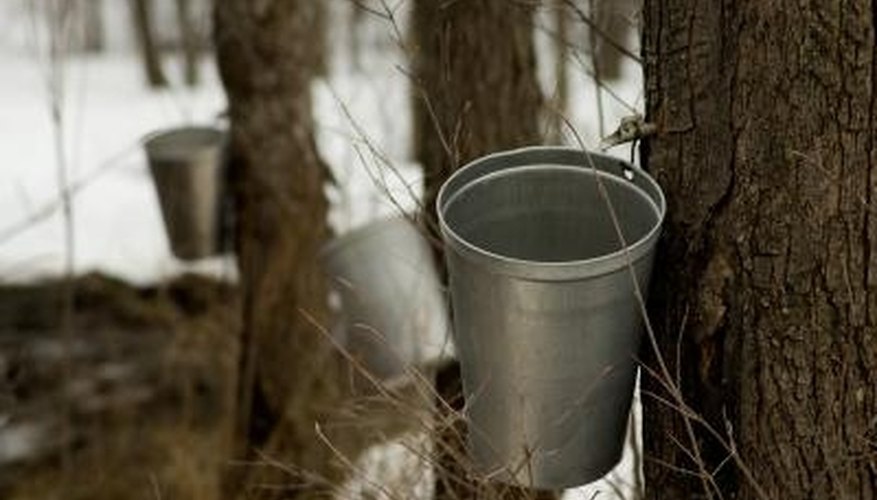 Select a tree that is at least 10 inches in diameter when measured 4 1/2 feet from the ground.
Drill a hole in the tree 2 inches deep using a 7/16-inch drill bit. Drill the hole at an upward angle. The hole can be drilled at any height, as long as it is not closer than 2 feet above or below a former tap hole.
Insert a spout, sometimes referred to as a spile, into the tap hole. Tap the spout into the hole with a hammer or mallet tight enough that it cannot easily be pulled out by hand but not so hard that it splits the tree. Insert the spout when the temperature is above freezing to avoid splitting the bark.
Hang a bucket under the spout to collect the sap.
How to Cut Maple Trees
Remove any dead or dying branches with your handsaw. Cut them off approximately 1 inch away from the living trunk or branch. Doing this first will allow you to see the shape of your maple tree better.
Prune off any large branches that look like they might be in danger of breaking. Cut these branches off 1 foot from the trunk of the tree and at a slight angle.
Prune off the outer tips of the maple tree branches to form it to the desired shape. Make these cuts at a slight angle.
How Much Water for a New Red Maple Tree
Watering Maple Trees
Before planting a red maple, spread out the root ball and sprinkle the roots with water. Be sure not to saturate the roots. Planting in moist soil promotes root growth. Once in the ground, water again to help the soil settle around the roots. Water weekly with at least 1 to 1 1/2 inches of water. One inch per square foot of water equals 0.62 gallons. Watering during the first year is crucial to survival.
Build a water ring around the edge of the hole. Water rings encourage outer growth by directing moisture to the perimeter roots. Create a ring of soil several inches high and 2 feet in diameter. One inch of water soaks about 4 inches deep into clay soil. After two years a tree is considered established and the water ring may be leveled.
Summer months require increased watering. Newly-planted maples lose an average of 1/2 gallon of water per day on hot summer days. Check soil moisture at a depth of 10 to 12 inches. If soil seems dry, water slowly, allowing the water to penetrate at least 2 feet deep. On established maples 95 percent of the root system extends beyond the branches. Water the entire area beneath the canopy.
Scorch occurs when leaves lose more water than the tree is absorbing from the soil-transpiration. Symptoms are light brown dead areas on the perimeter of the leaves or between the leaf veins. Usually scorch appears first on the southern sun-exposed side and quickly spreads throughout the tree. Water heavily for several weeks to prevent further scorch damage.
Deep water maples twice a year--once in the fall just as the leaves change color and again as soon as the ground thaws in the spring. Deep watering reaches all roots, which encourages deeper growth. Frequent shallow watering causes root growth at the top of the soil thus increasing root exposure to wind and sun.
How to Identify Red Leaf Maple Trees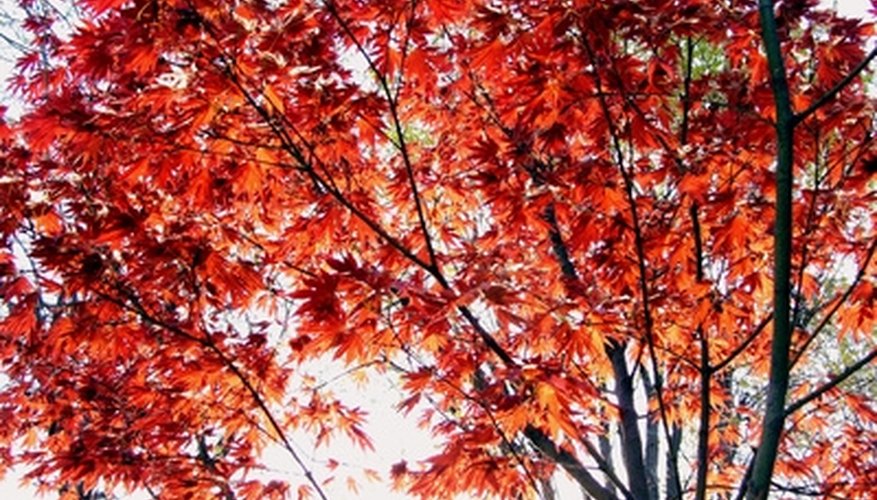 Identify the size and shape of the tree. Fully mature Red Maple trees can reach heights between 60 and 90 feet. The crown, or branches shooting off from the trunk, is often characterized as narrow or rounded.
Inspect the leaves of the tree. The Red Maple's leaves are especially visible in the fall because of their bright red, yellow, and orange colors. Outside of the fall, the Red Maple's leaves are green with three-pointed lobes.
Inspect the bark of the tree. The bark of a Red Maple tree is smooth, thin and gray on younger trees, while thick and heavily corrugated on mature trees.
Determine the location. Red Maple trees typically grow in moist soil along river banks. They are found along the Eastern coast of the U.S., stretching to the Eastern side of the state of Texas and South to the state of Florida. They are also found to the North in Ontario, Canada and Newfoundland.
The Best Time of Year to Prune Maple Trees
Maple trees should be pruned in mid-summer. Although many other types of trees are best pruned in winter, spring or fall, maples will leak their sap when pruned during the cold months. The sap will not harm the trees, but it can make the trunk and branches sticky and unsightly.
Are Maple Tree Seeds Toxic to Dogs?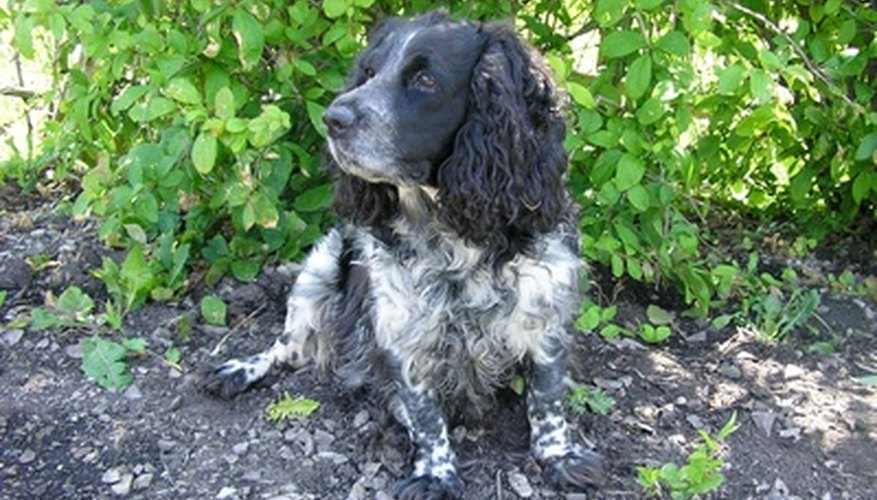 The toxicity of maple seeds has not been studied at length, but the leaves of red maples (Acer rubrum) are known to be toxic to dogs. Since the leaves are poisonous, it would be advisable to keep pets away from red maple trees.
Are Japanese Maple Trees Hard Maple or Soft Maple?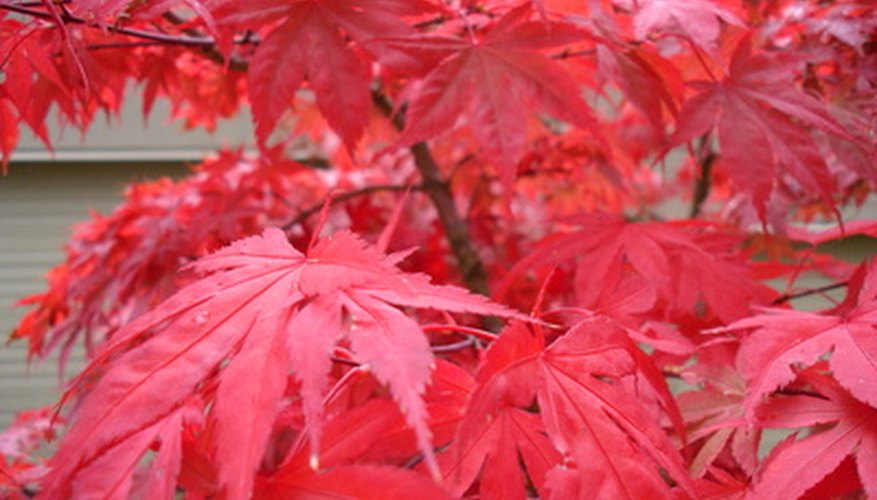 Japanese maple or acer palmatum is a hardwood maple that grows to 10 to 25 feet, with smooth bark and deep red leaves. Hard maple wood is generally used for furnishings, cabinets and ornamental woodwork, while soft maple is used as a cheaper alternate for hard maple moldings, or in trim that is painted. It is used in box making, and often these boxes are then enclosed with decorative wood veneer.
How to Propagate Crimson King Maple
Collect the maple seeds by gently removing them from the tree branches. Place the seeds in a paper bag or envelope and label the collection date and plant species. Do not use plastic bags as they retain moisture and cause seed rot.
Separate the two helicopter winged maple seeds if they are still attached. The seeds do not need to be separated from the wings.
Rake a seed-starting location to remove debris and rocks. Press the seed into the soil at a depth that is the same as the diameter of the seed. Lightly cover the seed with sand or sifted soil.
Apply a thin layer of leaf or straw mulch over the seed to prevent the seed from being washed away.
Water the seed well after planting in the fall season. Water the seed area again in the spring when the soil appears dry.
Mark the planting location to protect the seed and seedling growth.
Growth Rates of Maple Trees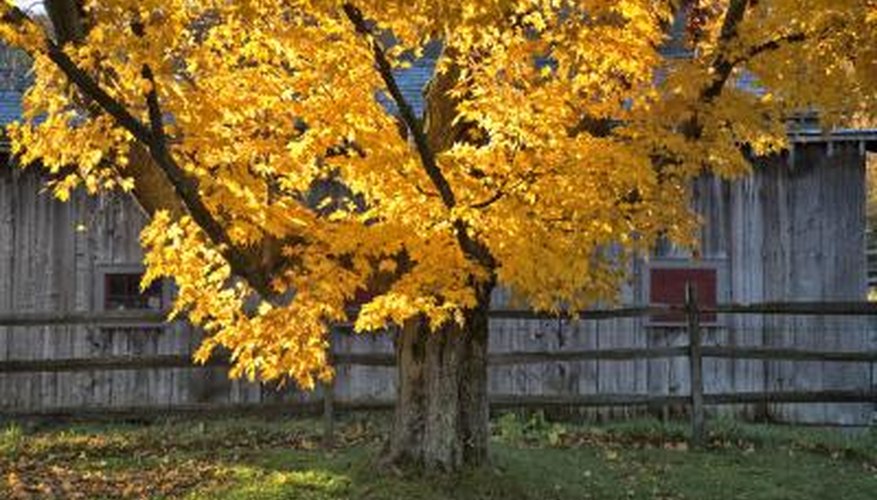 Fast
Considered by some people as a poor quality tree, the red maple actually grows quickly and vigorously when provided with the proper growing conditions and maintenance. The silver maple has a fast growth rate as well, but often proves difficult to grow because of its susceptibility to ice damage and wind breakage.
Moderate
The Florida maple grows at a moderate pace in USDA plant hardiness zones 6b through 9a, reaching a final height of around 60 feet. The Norway maple grows at a similar pace, with a maximum annual increase of no more than 18 inches, but remains hardy through Zone 4.
Slow
Examples of slow-growing maples include the Japanese maple tree and the sugar maple, averaging an annual growth of only 12 inches. While the Japanese maple tree rarely reaches more than 25 feet at maturity, the sugar maple grows to 100 feet or more when fully grown.
What Is the Difference Between a Red Maple & a Celebration Maple Tree?
Native Range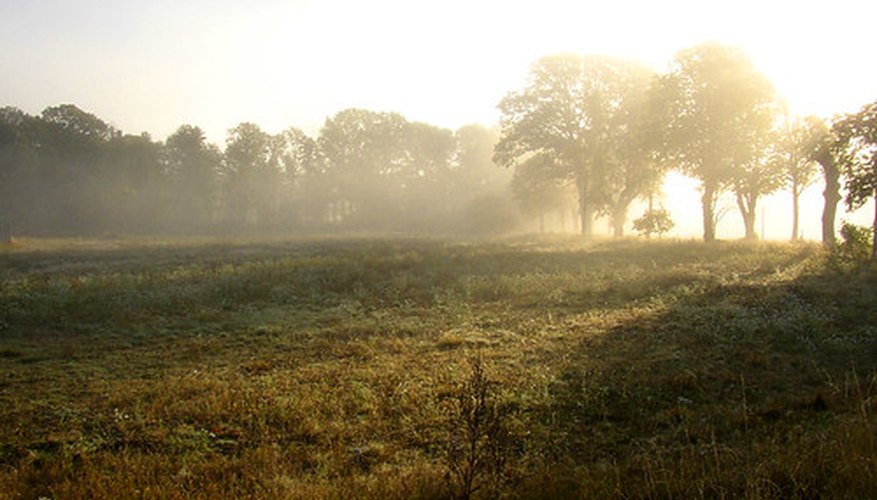 The Red Maple has a native range of Eastern and Central North America. Because it is a hybrid, the Celebration Red Maple does not have a native range.
Growth Rate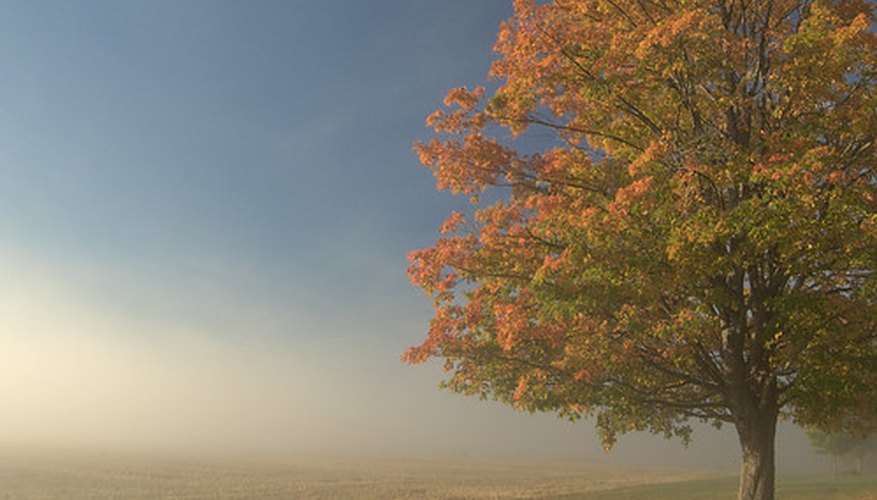 The Red Maple grows at a fairly rapid rate. According to Plantfacts at Ohio State University, the Celebration Red Maple has the ability to grow up to four times as fast as the Red Maple.
Foliage
Blooming between March and April, the Red Maple is characterized by its fruit, called a samara, and its deep red and sometimes yellow autumn colors. Fruit is sparse on the Celebration Red Maple, and its autumn colors vary from yellow to red, resembling the Silver Maple in appearance.
Soil Culture
The Red Maple commonly grows under extreme soil moisture conditions--either very wet or very dry--but can adapt to most soil conditions. Research performed by Plantfacts shows that the Celebration Red Maple prefers rich, well-drained soils but will tolerate dry or wet-neutral sites.
Topography
The Red Maple has the ability to grow on diverse sites such as upper slopes, intermediate elevations and swampy areas. The Celebration Red Maple is very urban tolerant and is often used to line sidewalks and streets.
How Big Do Maple Trees Get?
Small Maples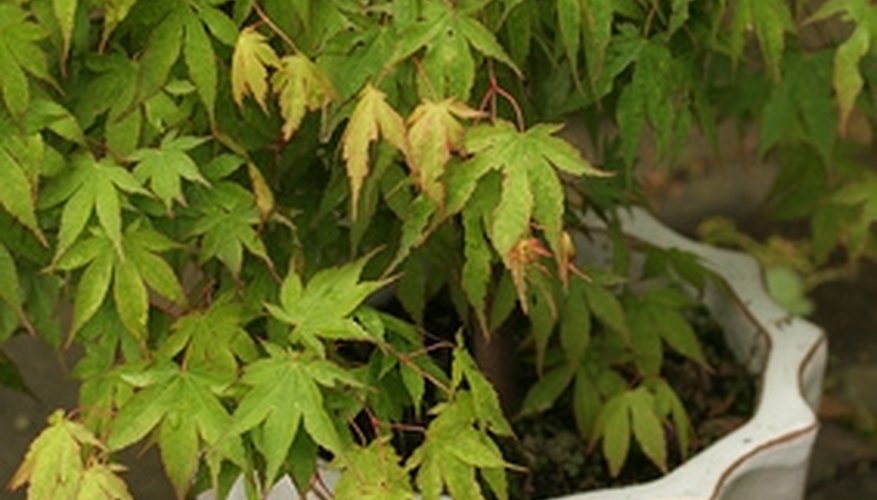 Japanese maples, Acer palmatum, average around 20 feet tall but individual cultivars are much smaller. Butterfly, a Japanese maple with white-edged leaves, grows just seven feet tall. Vine maple, Acer circinatum, an understory tree or shrub native to the western coastal forests of North America, may grow to just five feet tall.
Large Maples
Sugar maples, Acer saccharum, usually grow 60 to 80 feet tall with a spread half their height. One sugar maple in the Great Smoky Mountain National Park is over 150 feet tall. Red maples, Acer rubrum, are the next tallest maple trees. Although red maples average 40 to 60 feet tall in cultivated landscapes, a red maple found in Haywood County, North Carolina was 140 feet tall.
Bonsai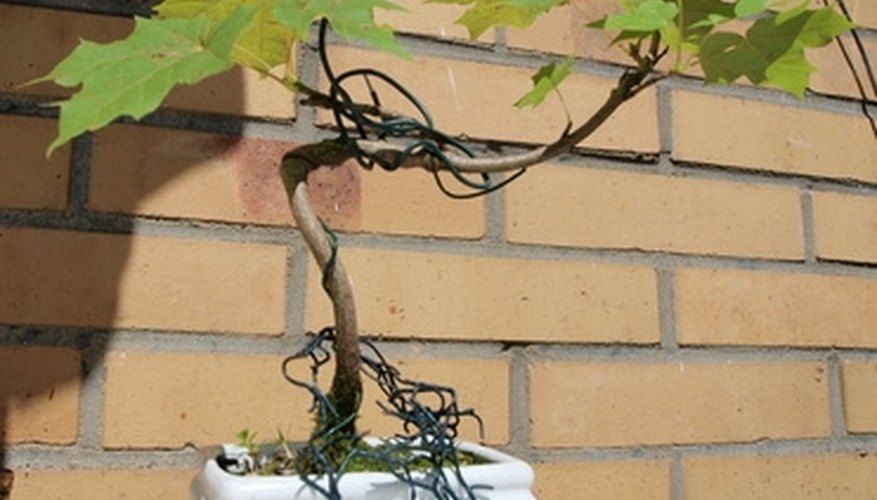 Bonsai artists use trident maples, Acer buergeranum, and amur maples, Acer ginnala, as well as the traditional Japanese maple to create miniature but mature plants. These bonsai specimens are often less than 20 inches tall. Prostrate bonsai styles, such as the cascading form, may only reach five inches tall.
How to Prune Bigleaf Maple
Cut smaller branches with hand pruners and use a pruning saw for larger branches. Chain saws work on those that are more than 6 inches in diameter.
Climb a ladder and check out the shape of the tree. If there are branches that are too long or too close together, cut them with the pruning saw. Place the cut at the V-shaped connection it shares with another branch.
Use pruning saw to clear moderate crowding. This will reduce forking and branching, along with promote the tree to self-prune. Remove any branches that are facing the ground, from the bottom of the tree.
Remove tree branches that are damaged or diseased as soon as you see them. Fungi is a major source of decay for bigleaf maple but the problem can be curbed by cutting off the branches where they meet healthy limbs.
What Eats Maple Trees?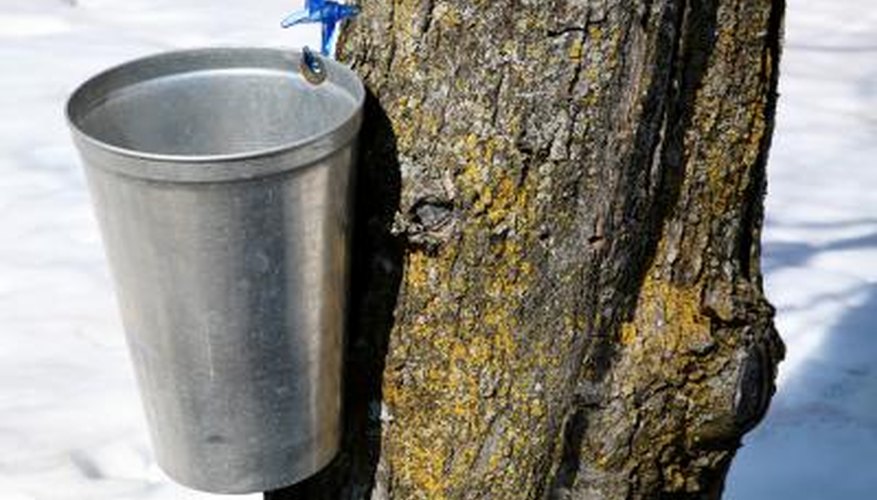 Seeds
Rodents such as mice and squirrels, wild turkey, wood ducks and finches snack on seeds of the maple tree. European earthworms eat the wing-like leafy material attached to the seed, leaving the seed itself. Humans eat hulled green maple seeds raw or boil or dry the seeds before adding them to salads.
Bark
While deer prefer the bark of fir and cedar trees, they occasionally eat the bark and twigs of several species, including the silver maple, sugar maple and cinnamon bark. Beavers also eat the bark.
Sap
Native American Indians and early colonial settlers ate the sap, a treat that still finds its way into American cooking. In the year 2000 alone, maple syrup producers in the state of Vermont sold an estimated 460,000 gallons of maple syrup, according to Vermontmaple.org.
Leaves
Caterpillars, European gypsy moths and leaf hoppers dine on maple trees leaves. Horses consume leaves, but veterinarian Charlotte Means warns that toxins in maple leaves can cause acute hemolytic anemia, leading to the horse's death.
Information on the Sugar Maple Tree
Geography
The sugar maple is a native species of the New England, Mid-Atlantic and Great Lake states. Its range extends well into the southern part of eastern Canada.
Size
The largest specimen on record grew to be 110 feet tall in Bethany, West Virginia, according to the Cornell Education website. The typical sugar maple is between 70 and 90 feet tall.
Features
The leaves on a sugar maple typically have five separate lobes and are from 3 to 5 inches long. They are dark green on the top side and paler beneath, turning combinations of yellow, orange and red in autumn before falling off.
Uses
The wood of the sugar maple is integral in making cabinets, flooring and furniture. You can also use it in wood boilers and stoves as a heating source.
Fun Fact
To make maple syrup, tap the sugar maple tree and collect its sap in the late winter and early spring. The process involves drilling holes into the trunk of the maple and setting up a system of tubes to allow the sap to run into a storage tank or bucket.
How to Identify Pests That Harm Maple Trees
The Asian longhorned beetle is one of the larger tree insects. It ranges in length from 1 to 2 inches. A hallmark of this beetle is it's long banded black and white antennae which can reach up to four inches. You'll see a shiny black body that has white spots. The beetles are capable of flying, but their body size prevents them from getting very far.
Aphids are another pest that attacks maple trees. The two types of aphids that generally attack this tree are the green peach and the melon/cotton, both of which are green. They have tiny soft bodies with a mouth parts that enable to aphids to pierce the maple leaf and then suck the nutrients. You will also notice a sticky substance on the maple's leaves if you have an infestation of aphids. Adult aphids may or may not have wings.
Scale are another insect that plague the maple. You'll find this pest on the leaves and stems. They're small, lack legs and resemble bumps. They cause leaves to yellow. If you have mature forms of scales, their waxy covering protects them from insecticides. However, the younger scales are susceptible to insecticides.
Mites that create galls can be very harmful to the maple tree. Mites are very small and usually measure around 1 mm. They have eight legs rather than six, but you can't see this without a magnifying glass. If you do look at a mite under a magnifying glass, you can see that young mites are greenish white while older mites are reddish brown.
What Time of Year to Transplant Maple Trees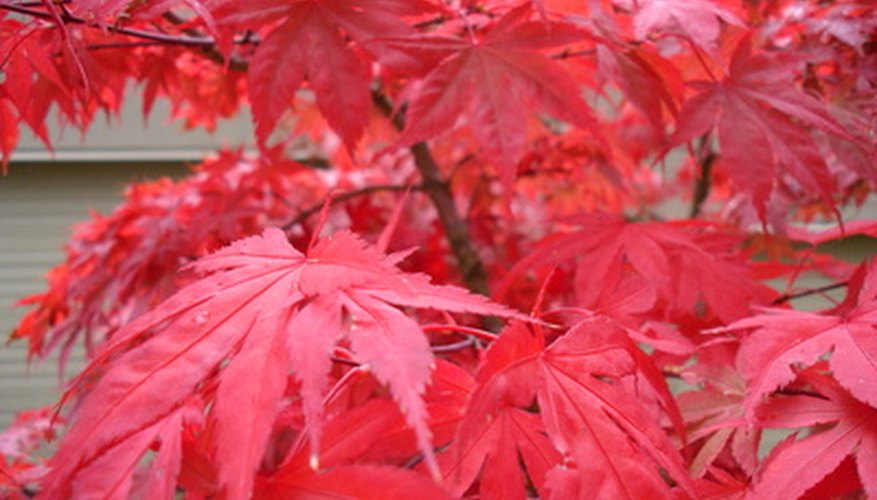 Maple trees are best transplanted in mid-spring when all winter frosts are over and before the heat of summer. Plant in a location that has rich-loamy soil and is sheltered from strong winds. Dig a hole four times the width of the root ball and deep enough so the root ball is covered with dirt. Water and fertilize regularly to ensure proper growth.
How Long Do Maple Trees Seed Each Season?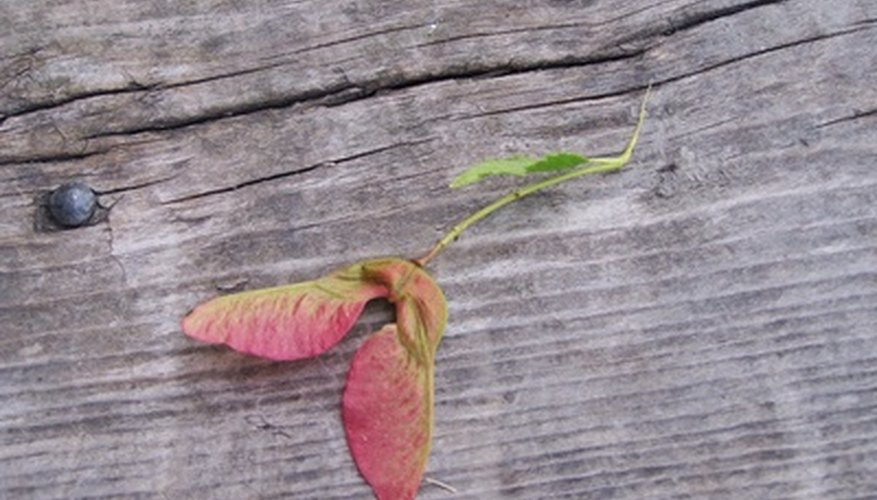 Maple trees produce seeds 10 to 12 weeks after the flowers are pollinated. The seeds or samaras fruit ripen in September or October depending on the weather. Maple trees drop their seeds two weeks after the seeds mature. Maple trees do not produce seeds until they are at least 30 years old.
How to Identify Maple Trees by Their Bark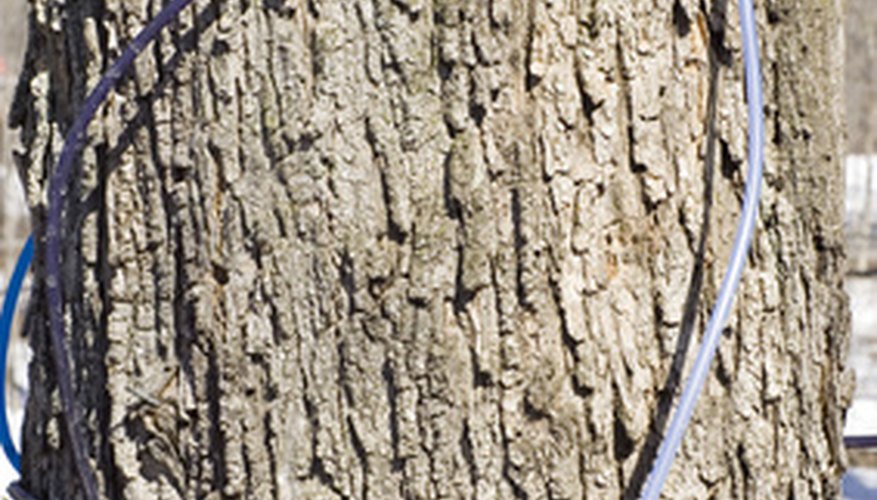 Identify a sugar maple by its smooth, gray bark. Older trees have no particular pattern but will have some longer, irregular vertical plates at the top of the tree with edges that curl out vertically.
Identify a black maple by its smooth, gray bark that looks similar to a sugar maple but has a darker color and deeper grove in the bark.
Identify a silver maple by its extremely smooth bark on younger trees. The bark begins to form scaly plates that pop free of the tree trunk at either end.
Identify a red maple by the smooth, light gray bark on young trees that develops into gray or black ridges with narrow scaly plates.
Identify the boxelder, also known as the maple ash, by its smooth, gray bark on younger trees that turns into brown narrow interlacing ridges and shallow furrows as it matures.
How to Identify Maple Trees by Fruit Seeds
Identify samaras by their flat shape and slightly drooping lobes facing outward in opposite directions. Samara range from 1 1/2 inches to 3 inches and connect to the tree branch by a thin, 2 1/2-inch-long tensile stem attached above and between the two lobes.
Check for a thin husk with a papery texture sealed with a narrow seam around the perimeter of the samara. The outer husk can vary widely from green to bright red to blackish purple, according to the many species and cultivars of maple tree. The husk can be two-toned and can even change color as it matures, much like maple leaves do.
Look for developing maple samaras in the spring and mature samaras on the tree in summer. Samaras shed to the wind and ground in autumn. In fall and winter, look for winged samaras on the surface of the soil. The flat, papery seed coating can become tattered, breaking down to expose seeds for germination.