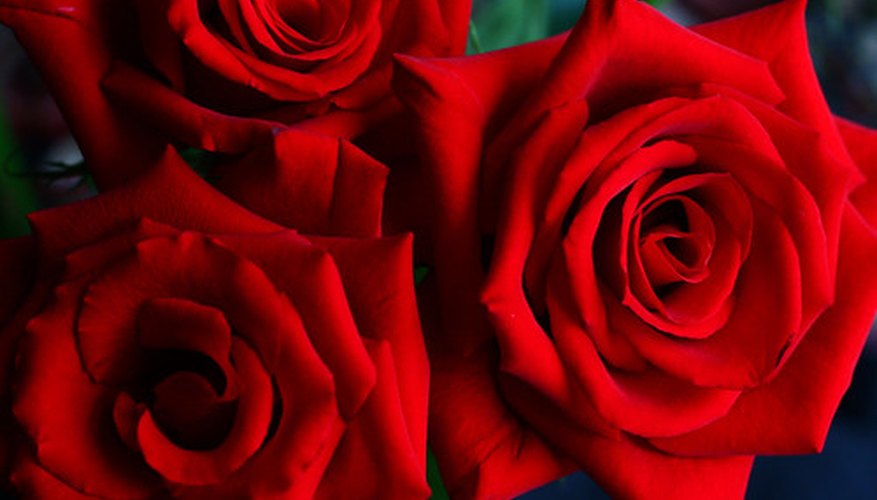 The Importance of Rose Flowers
Rose flowers are symbols of love, beauty and war. This flower is more than 35 million years old and mankind has been growing them for more than 5,000 years.
History
During the 18th century, cultivated rose flowers were introduced from China to Europe.
Time Frame
Rose flowers are in bloom from late spring until the first frost in the autumn.
Function
Rose flowers are traditionally used for romance and weddings. Red roses are a symbol of love and romance. White roses are symbolic of innocence, purity, honor and reverence.
Meanings
Pink rose flowers are symbols of grace and elegance expressing admiration and joyfulness. Yellow is a symbol of friendship with feelings of warmth and happiness. Orange roses mean desire, enthusiasm and passionate romance.
Significance
Rose flowers make it possible to breed different cultivars of roses by supplying eggs and pollen. Mixing different types of roses creates new, wonderful colors of rose flowers.
How to Kill Love Grass
Begin the removal process in late winter or early spring. Wait until after a rain when the ground is soft enough to work. Alternatively, water the love grass an hour or so before you start the removal.
Dig the love grass out of the ground with a shovel. Try to get the entire root system out at this time.
Apply a glyphosate herbicide in spring after the new foliage is fully grown and before blossom heads have formed. Follow the directions on the package for application instructions. The herbicide may kill other plants, so be careful you do not drip or spill on other susceptible plants.
Repeat these steps if the love grass returns the following year. Within one to two years, the love grass should disappear.
What Does a White Flower or Rose Symbolize?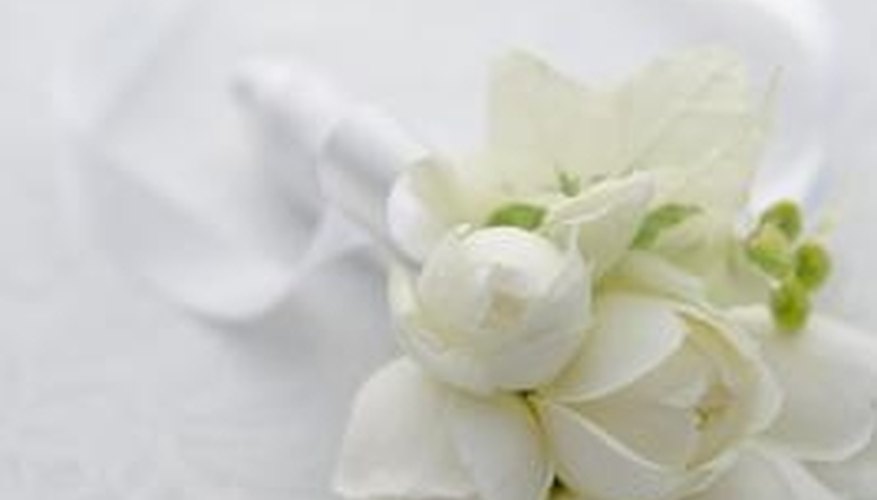 Groupings
Roses symbolize a variety of different emotions but carry the meaning of love for most people, according to the University of Colorado. A single bloom shows love while an entire bouquet may express thankfulness or gratitude to the recipient. A garland of roses shows exceptional worth or merit.
White Rose
The white rose symbolizes innocent love, purity or worthiness. The unopened state of the white rosebud symbolizes girlhood, according to Texas A&M.
Additional Flowers
Many white flowers stand for some combination of sweetness and innocence, and other good virtues, including the lily and zinnia. A white camellia means that the giver finds the recipient adorable. A white carnation stands for pure love and sweetness, while the white chrysanthemum symbolizes truth. White heather symbolizes protection and fulfilled desires, and a white hyacinth means the giver is praying for you.
Flowers that Mean Strong Love, Courage & Beauty
Strong Love
According to the Victorian Language of Flowers guide, red flowers indicate a strong love and passion, which is why red roses are so commonly given as gifts of romance in Western cultures. Red carnations can also be used to symbolize a strong, aching love, while pink carnations represent a strong mother's love, referencing a Biblical story where the mother of Jesus cried tears that became pink flowers. Pansies of all colors were used in Victorian times to indicate a forbidden love. Tulips, especially red varieties, are also a sign of love, and, in Turkey, they were once a common ingredient for love potions.
Courage
The king protea is a flower strongly associate with courage, as it represents transformation and the willingness to be daring and resourceful. In China, the plum blossom is used to symbolize courage, especially around the Chinese New Year.
Beauty
Lilies were symbolical of Venus, the Roman goddess of beauty, in ancient times, and have since become more strongly associated with heavenly or pure emotions or a more refined beauty. Today, the amaryllis is used to symbolize "splendid beauty," and lavender-colored heather is used to symbolize solitude and beauty. Orchids are often used to symbolize exotic beauty.
What do Flowers Symbolize?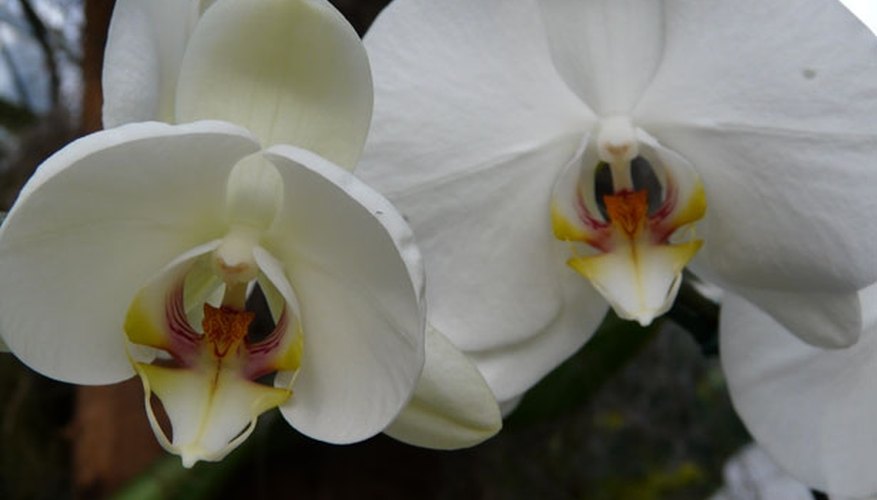 Bird of Paradise
The bird of paradise is an exotic flower that symbolizes joyfulness and paradise itself. They are used for celebrations and happy occasions.
Carnation
The carnation is a very popular flower. Pink carnations represent a mother's love, and red carnations symbolize a more romantic and deep love. White carnations symbolize purity and innocence.
Freesia
Freesia is often used in scented oils and perfumes. It symbolizes the heart of innocence and friendship, as well as love and passion.
Orchid
The symbolism of an orchid has changed through the years. The orchid now represents wisdom and beauty, and also children's innocence. They are also representative of a twenty-eighth wedding anniversary.
Queen Anne's Lace
Queen Anne's lace is a subtle and delicate flower. It symbolizes a haven or sanctuary, a feeling of home.
White Lily
The white lily symbolizes purity and is often used at weddings. It also symbolizes rebirth, and is used as a Christian symbol at Easter.