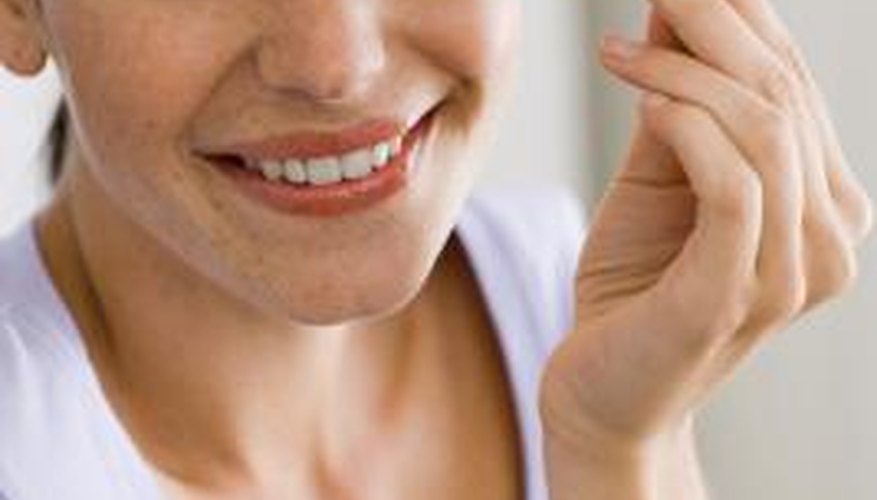 How to Use Pennyroyal for Fleas
Pennyroyal, also known as fleabane, is a medicinal herb. It is an alternative treatment for fleas for those who do not want to use chemical insecticides on their pets or homes. Pennyroyal is toxic when ingested by cats, so take care when using the herb to repel fleas. Do not apply pennyroyal directly to the skin of a cat, or put the leaves within reach of a cat, who may try to eat it.
For Humans
Place a handful of fresh pennyroyal leaves into a mortar and pestle. Grind the leaves to release the oils and aroma. Continue grinding the leaves until they are thoroughly broken up.
Transfer the leaves to a piece of cheesecloth and tie it off so the leaves won't fall out.
Rub the cheesecloth over your skin, paying attention to the ankles and feet, where fleas can easily jump onto you from the ground. Hang the cheesecloth in any room infested with fleas, out of the reach of children or pets.
For Pets
Place three drops of pennyroyal essential oil on the outside of a nylon collar, so it does not come into direct contact with the pet's skin.
Put the collar on your pet.
Monitor the pet's neck for any allergic reactions. If the pet begins itching or showing signs of discomfort, remove the collar and get a new one. Decrease the dose to two drops of the oil and put the collar back on.
Natural Peppermint Flea Control
For Pets
Use peppermint oil as a natural flea control for dogs and cats. Paws Rescue recommends dabbing a few drops of oil onto your pet's "shoulder blades," the area between the back of its head and its body. Mint also repels mosquitoes. Alternately, combine four drops of peppermint oil with two cups of water. Pour this into a spray bottle and spray your animal.
Household Repellent
Soak a cotton ball in peppermint oil, place it on a saucer and put the saucer in a room. As the aroma spreads throughout the room, the fleas flee.
Why it Works
Fleas dislike the strong odor of peppermint, so they head for a safer host. Other strongly scented essential oils, including lemongrass and lavender, can also repel fleas.
Format
Peppermint oil is one form of flea control. You can also use other forms of mint, such as dried mint leaves or peppermint tea. Make yourself a cup of mint tea and leave the teabag on a saucer instead of throwing it out. Although it gets results, this method is less effective than using a higher-concentrate oil.
How to Use Peppermint to Get Rid of Fleas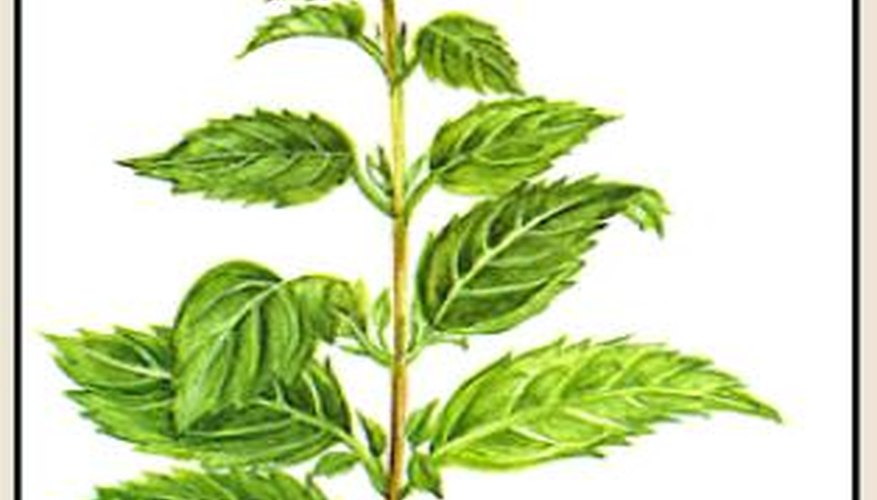 Fleas are a common pest that plagues both man and animal. Pet care and garden stores offer numerous options for treating and preventing fleas. One particularly popular natural remedy is peppermint. While peppermint may not fully eliminate a flea infestation, it is useful in preventing and repelling fleas.
How to Get Rid of Fleas With Paper
Lay a sheet of white paper down underneath any outlets in your home.
Mix two drops of dish soap with one cup of warm water. Pour this mixture into a bowl.
Set the bowl on top of the white sheet of paper.
Plug the night light in and turn it on. The light will attract the fleas. When they hop on the paper you will be able to see them. Then they will hop toward the light into the bowl of soapy water. They will drown.
Empty your bowl of soapy water daily, and replace it with fresh soapy water. Do this until you no longer see fleas on the white paper or in the bowl.
How to Get Rid of Fleas on a Person
Take a shower twice a day. Wash the body thoroughly with a loofah and soap. Using an insecticidal soap is not necessary because the fleas can be removed with the loofah's scraping motion.
Wash your hair in the shower with shampoo. While still in the shower, comb thorough your hair with a small-toothed comb. This, in combination with the shampoo, will remove the majority of the fleas.
Wash all of the bedding, clothing and anything else that can be placed in the washing machine on the "hot" cycle with liquid laundry soap. This should kill the fleas and their eggs.
Vacuum the rugs, furniture and any other surface that may have come in contact with the flea infestation, including more difficult places to reach such as under furniture or inside cabinets. Remove the vacuum bag and dispose of it outside. If the vacuum is bagless, empty the canister outdoors in a plastic bag. Place this bag in an outdoor trash receptacle.
How to Kill Fleas in Bed Linen
How to Kill Fleas in Yards Organically
Apply diatomaceous earth to your yard according to the manufacturer's instructions. Diatomaceous earth is made of the crushed, fossilized bodies of aquatic animals. When applied in the yard, the sharp edges of diatomaceous earth slice through the bodies of adult fleas, larvae and eggs to kill them. Pay special attention to your garden or flower bed, around trees or other yard structures, the perimeter of your lawn and any place that your pet frequents. Retreat your yard and garden every two months.
Apply an organic yard spray that features pyrethrum as its active ingredient. Pyrethrum is an organic flea killer that is extracted from chrysanthemum flowers. Pyrethrum is available as a room fogger and home spray as wells as a yard spray. For pyrethrum to be optimally effective, you should apply it indoors as well as out according to the manufacturer's instructions.
Purchase nematodes. Nematodes are microscopic worms that feed voraciously on fleas (and other harmful insects) and have reported to end an infestation in as little as 48 hours. They can be purchased online or from your local garden center, added to water and sprayed over your yard or garden according to the manufacturer's instructions.
Does Vinegar Get Rid of Fleas in Your Yard?
Not only does vinegar help repel fleas and other insects, it will also help speed up germination in the garden and eliminate mealybugs. It is an all purpose garden fix.
How to Kill Fleas
How to Use Lavender to Repel Fleas