How to Calculate Plant Density
Planning a garden space often requires you to figure out the plant density for the area. This preparation is not difficult and gives you a realistic estimate of how many plants to order---preventing you from ordering too few plants and ending up with larger gaps than expected, or too many, resulting in future thinning.
Determine how much space each plant needs. For instance, if you plant violets and the directions tell you to keep them 6 inches apart, you know that 6 inches is the space required, no more and no less.
Measure the planting area. Take the length times the width to get the square footage. So, a 10-foot-by-3-foot bed would total 30 square feet.
Calculate how many plants will fit into the area. If violets need a 6-inch space for each plant, make sure you allot enough space for planting. Think of a 1-square-foot tile and realize you can fit four 6-square inch sections in that square. Multiply the number per square foot by the number of square feet of measured space. For example, if you have 30 square feet of space to work with, multiply 4 times 30—and you'll discover you can plant 120 plants.
For uneven measurements, use this formula: space divided by 12 inches squared = the number of plants per square foot.
How to Convert Asphalt Tonnage to Volume
Multiply the number of tons of asphalt by 2,000 to convert to a weight in pounds. For example, 4.2 tons of asphalt results in 4.2 tons times 2,000 lb. per ton, or a weight of 8,400 lb.
Divide the asphalt weight by its weight density, in pounds per cubic foot, to arrive coverage volume in cubic feet. Performing this step leads to 8,400 lb. divided by 145 lb. per cubic foot, or a volume of 57.9 cubic feet.
Divide the volume by 27 to convert to cubic yards, because a single cubic yards equals 27 cubic feet. Completing the example, you have 57.9 cubic feet divided by 27 cubic feet per cubic yard, or a coverage volume of 2.1 cubic yards.
How to Calculate Density of Concrete
Use an angle grinder equipped with a masonry blade to trim your concrete sample into a rectangular or square shape if it isn't already rectangular or square. This facilitates quick volume calculations.
Weigh the sample on the scale to calculate its mass in pounds.
Measure the length, width and height of the sample in inches. Calculate the volume of the concrete by multiplying length, width and height together. This will give you the volume in cubic inches.
Convert the volume in cubic inches to the volume in cubic feet by dividing the volume in cubic inches by 1,728. Say your sample is 3 inches by 3 inches by 3 inches. Multiply the length, width and height and the volume is 27 cubic inches. Since there are 1,728 cubic inches in a cubic foot, you divide 27 by 1,728 to come up with a volume of 0.015625 cubic feet for the sample.
Divide the weight of the concrete by the volume to calculate the density. If the sample weighs 2 1/4 lbs. and the volume is 0.015625 cubic feet, the density of the concrete would be 144 lbs. per cubic foot, which is right in line for concrete.
How to Calculate Water Pressure Inside a Pool
Assume the density of pure water: .03611 pounds per cubic inch of water.
Decide on the depth of the water at the point you need to know the pressure. (We'll use two feet for this example.)
Multiply .03611 by 12 to convert the density of one inch into mass for a column height of one foot. .03611 times 12, which equals .4333 pounds per foot of height per square inch of surface area pressed on. Note that this .4333 number is still a density.
Multiply the density 0.4333 by the depth in feet, since your density is per square-inch feet. At a depth of two feet, the pressure is 0.4333 times two, which is 0.8666 PSI.
Include atmospheric pressure by adding 14.70 PSI. So the total pressure two feet down from air and water combined is 0.87 plus 14.70, which equals 15.57 PSI.
What Is a Proctor Soil Test?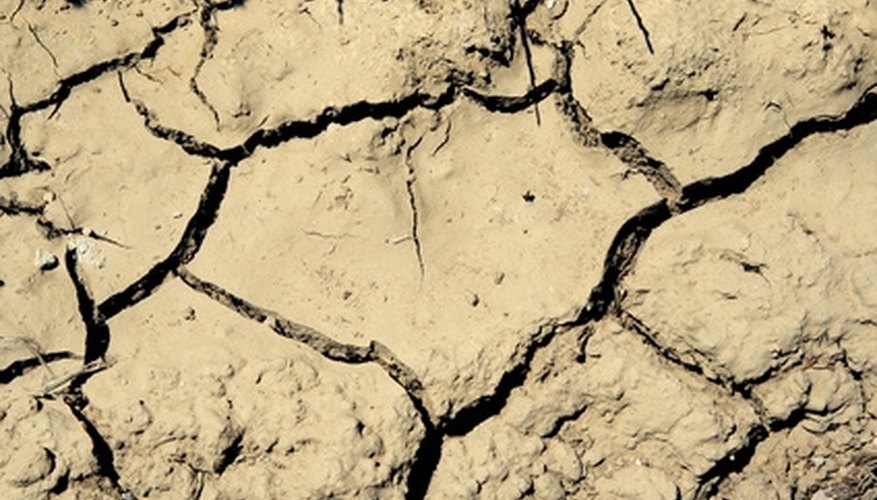 Different Types of Proctor Tests
The standard proctor test uses 1/30 cubic foot of soil in a 4-inch diameter mold that compacts three separate lifts of soil with 25 blows by a 5.5-lb. hammer with a fall of 12 inches. The modified test uses the same mold with a 10-lb. hammer delivering 25 blows with a fall of 18 inches.
Purpose of Proctor Tests
The tests determine the maximum achievable density for different soils and are used mostly in geotechnical engineering.
Soil Compaction
Compaction is how soil density increases when air is driven out of the soil.
Types of Tools Used
Various types of rollers, depending on the type of soil--for example, gravel, sand or clay--compact the soil after the proctor test is performed. Rubber-tired and vibratory rollers are two types of tools used.
Purpose of Knowing Soil Density
Soil density is key to various engineering projects, such as building roads and parking lots.
Density of Compost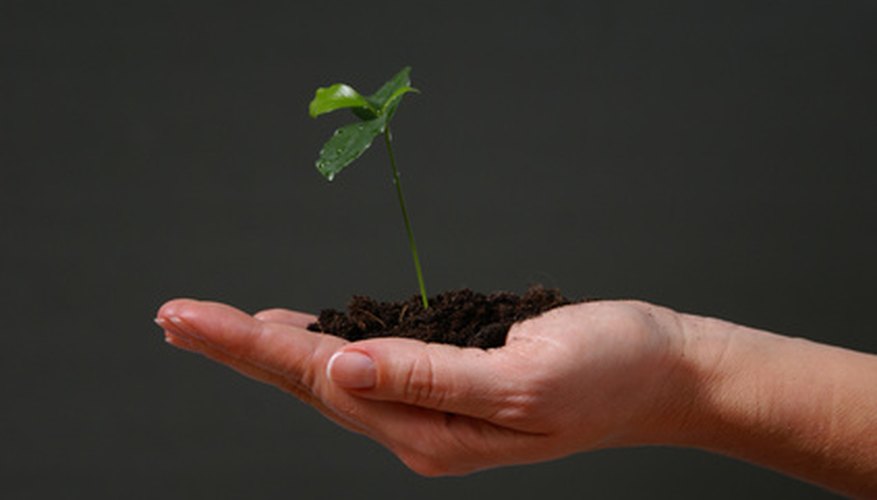 Compost is ready for use when it reaches a fine, powdery consistency like that of soil. Layering brown material such as leaves, shredded newsprint and twigs with layers of green matter such as grass clippings, veggie and fruit scraps and non-diseased plant debris will help speed up the decomposition process.
How to Convert a Metric Ton to a Price Per Bushel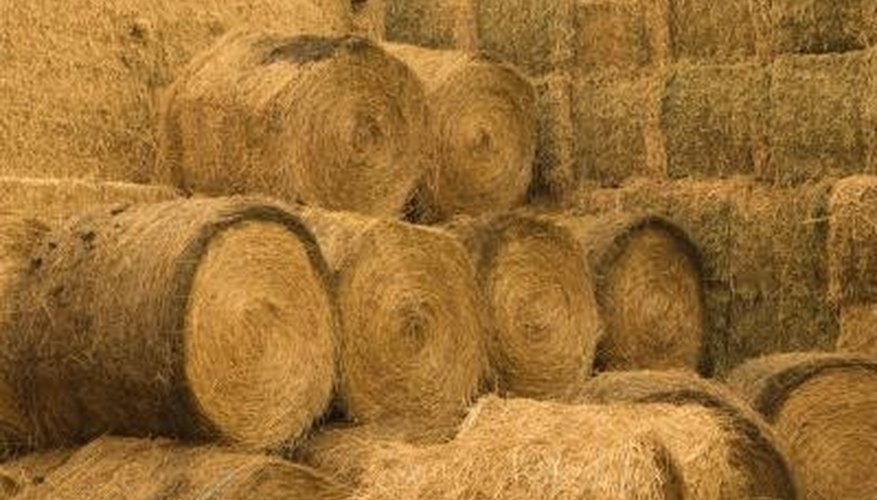 Multiply 1,000 kg by 2.2 pounds to convert 1 metric ton to pounds, since 1 kilogram equals 2.2 pounds. This will equal 2,200 pounds.
Divide 2,200 pounds by 32 pounds, using the bushel of oats as an example. This will equal 68.75 bushels of oats in 1 metric ton.
Divide the price per metric ton of oats--in this example, $50--by 68.75 to calculate the price per bushel. That would equal 73 cents per bushel.
How Often Does a Lawn Need Aerating?
How often you need to aerate soil depends on its density. If you can insert a screwdriver easily into the soil, the lawn doesn't need to be aerated.
Bulk Density Values for Soil Types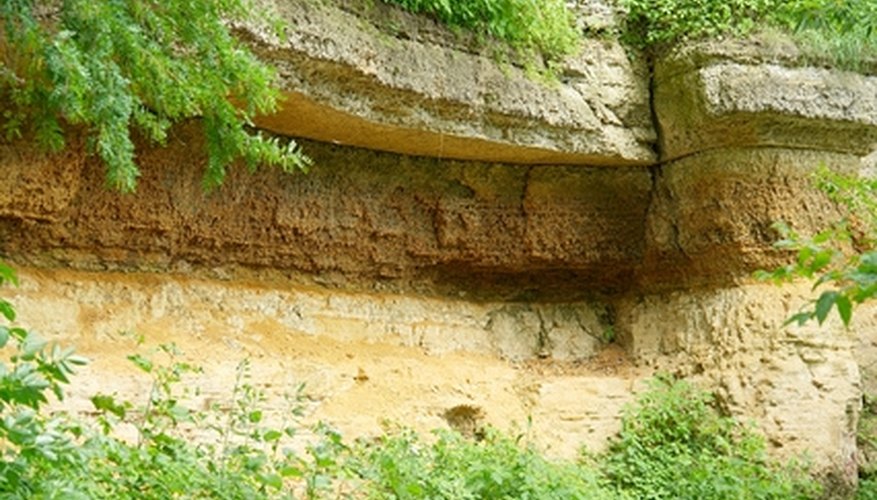 Function
Each soil type has distinct proportions of the soil components. This results in each type possessing unique physical characteristics.
Features
One of the key physical characteristics of soil is bulk density. Soil bulk density is defined as the mass of soil particles per volume of space occupied.
Method
Bulk density is relatively easy to calculate. First, soil cores of a given volume are taken in the field. Next, the soil sample is dried in an oven. The dried sample is weighed, and bulk density is calculated by dividing the mass of the oven-dried sample by the volume of the core sample.
Types
Bulk density is measured in g/cm3. The soil types and their corresponding bulk density are as follows: clay 1.25 g/cm³; silty clay 1.21g/cm³; silty clay loam 1.27 g/cm³; clay loam 1.30 g/cm³; sandy clay 1.34 g/cm³; silt loam 1.38 g/cm³; loam 1.43 g/cm³; sandy clay loam 1.40 g/cm³; sandy loam 1.51 g/cm³; loamy sand 1.63 g/cm³; sand 1.69 g/cm³.
Considerations
Bulk density ranges between 1.25 and 1.69 g/cm³ for pure mineral soils. Soils high in organics and some friable clay may have bulk densities well below 1.0 g/cm³.