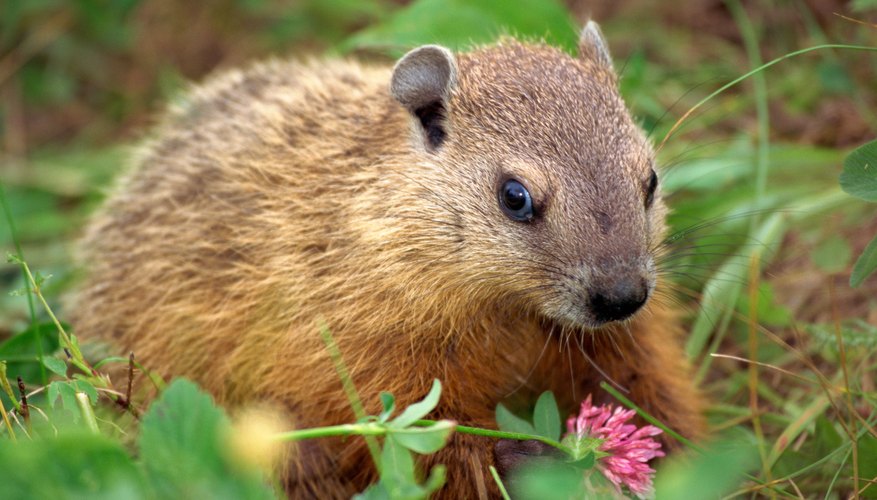 How to Deter Groundhogs From Digging Under Buildings
Groundhogs are a ground-dwelling rodent that are rarely a problem unless they invade your garden or begin digging under a building. Groundhogs dig extensive tunnels, and the possibility exists that by tunneling under a house or outbuilding they can cause the building to subside or crack the foundations. Preventing them from digging can save you money and trouble in the future.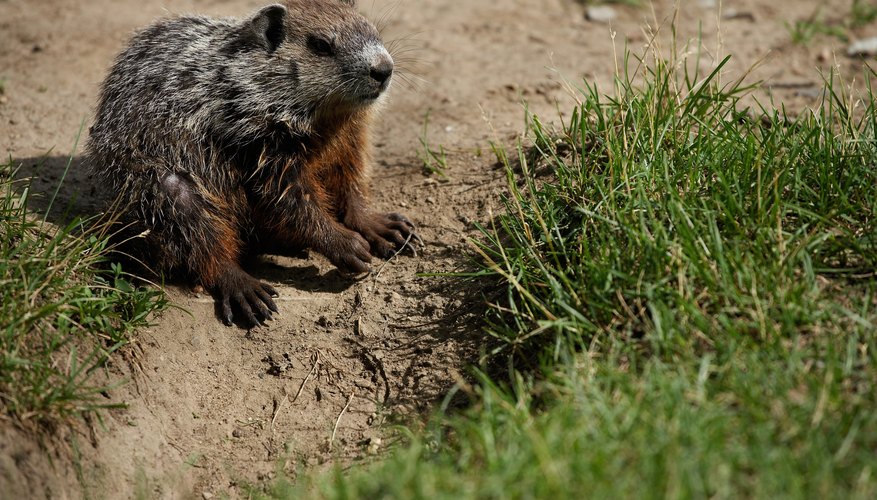 Dig a 12-inch-deep trench all the way around the building. Staple hardware cloth over any above-ground gaps or openings.
Bend the hardware cloth at a 90-degree angle a foot below ground level. Secure it to the building with the staples every 4 inches.
Re-bury the trench and the hardware cloth. The metal will prevent animals from digging under the building.
Sprinkle olive oil around any existing holes. The smell will repel the groundhogs and drive them to finding a new home.
Manual Ditch-digging Tools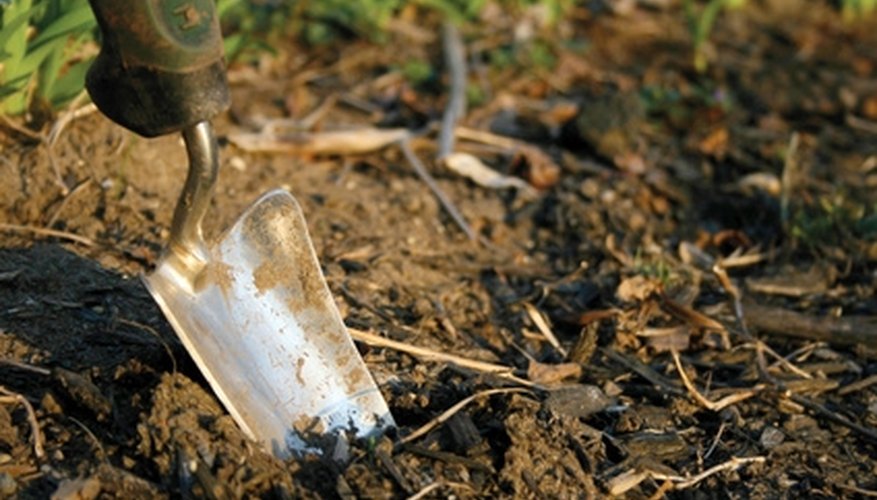 Hoe
Hoes are efficient, long-handled ditch-digging tools with a vertical metal face that can be used by trenchers of every experience level. These manual ditch-digging tools are used to chop dirt loose and are designed to drag debris and loose soil. Hoes are easier on your arms and back than other ditch-digging tools, and the right-angled metal face of this tool allows for easy "shaving" of the trench walls to create even, straight walls.
Pickaxe or Mattock
Pickaxes feature a metal head with a pointed end and a flat end, and these ditch-digging tools are used to break up and remove stone, pavement and concrete. Pick mattocks are similar digging tools that are distinguished by their broad, chisel-like blade that is situated perpendicular to the handle and used to break up harder, rocky soils.
Shovel
Shovels are the manual digging tool of choice, as a spade is made specifically to loosen and remove topsoil, small rocks and dirt. Shovel trenching is ideal for the digging of smaller ditches and trenches, the cleaning of the bottom of trenches and for digging out areas where powered trenchers can't fit. Flat-bottomed shovels are used for the removal of loose stone and dirt, as well as flattening the ditch floor to create an even bed for the pipe to be lain in your ditch.
How to Prepare a Building Site
Have a perk test done by a soil specialist in order to determine if your building site will sustain a septic tank system. This is important whether you are building a personal home or a commercial building.
Analyze the topography of the site where you are preparing to build. Determine if the land is rolling and hilly, level or sloped. Find out about soil conditions. You need to know if there are large rocks or sandy areas that will need to be addressed before you start grading.
Walk the area where you are going to prepare a building site. Decide what trees you want to leave and mark them with red or orange flags so that they won't be disturbed when you start to clear and grade the land.
Cut down all trees and brush that you don't want and make room for the size house you are going to build. Plan enough room when you prepare a building site for yards, driveways and walkways.
Grade the land to prepare a building site. Rent a bulldozer to run yourself (if you have experience in that area) or hire a professional grader. If you are building a home, you need to decide if you want a basement, crawl space or concrete slab for the foundation. Grade your land perfectly flat in order to pour a concrete slab.
How to Harvest Dandelion Root
Choose a day for harvesting that is directly after a rainy period, or else water the ground with a garden hose. Digging is easier when the soil is damp.
Put on garden gloves to protect your hands. Locate a dandelion clump and push a shovel blade straight down into the nearby earth, approximately a foot deep. Do this several times around the circumference of a dandelion clump.
Push the shovel in again and this time push down on the handle, using leverage to lift the clump of dandelions, root and all.
Shake the dirt off the clump and set it aside. Dig several roots at once until you've reached the quantity you want.
Cut the roots from the rest of the plant with a sharp knife and place the roots in a bucket. If you aren't using the rest of the plant, leave these leaves, stems and flowers on the ground.