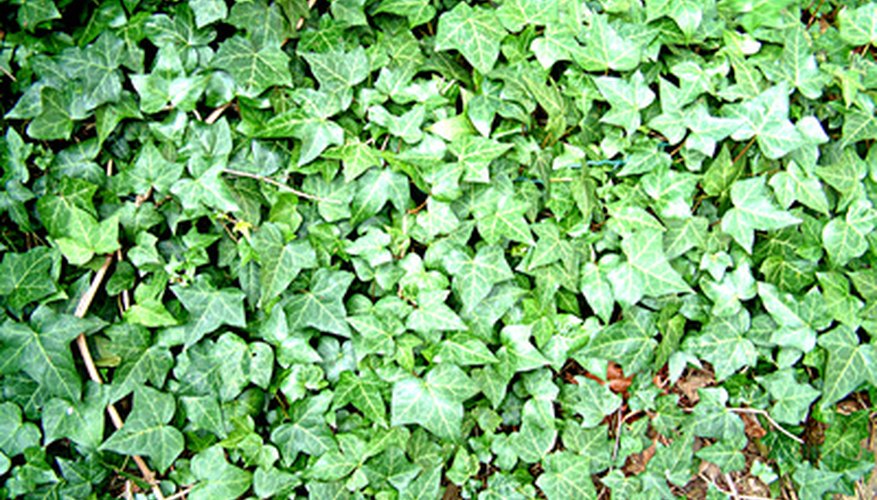 How to Kill Creeping Charlie in the Lawn
Non-Chemical Control
Recruit a friend to help you attack the Creeping Charlie if you have a lot of it. Otherwise, it will take a good amount of your time to dig up and remove all of it.
Wear a set of old clothing and a pair of gardening gloves. You are going to get dirty, and you don't want to ruin a nice outfit.
Dig up the Creeping Charlie in sections with a shovel. Your friend can work on one section while you work on another. Just make sure that you get down in the dirt and remove the roots.
Throw the entire Creeping Charlie in garbage bags as you dig it up and dispose of it on trash day.
Re-seed the lawn with grass seed in the areas where you dug out the lawn. Otherwise, you will just have big patches of dirt.
Chemical Control
Properly prepare an herbicide that contains the ingredient glyphosate. It is important that you follow all of the instructions on the herbicide label.
Wear a mask and take any other safety precautions before using the herbicide. Make sure your children and pets are inside.
Spray the herbicide on the leaves and soil where you see the Creeping Charlie. Be careful not to spray it on any other plants in the area. To keep this from happening, you should apply the herbicide on a day with a minimal amount of wind.
Wait for the Creeping Charlie to die. Then dig up the plant and its roots. Discard in trash bags on trash day.
Natural Ways to Get Rid of Creeping Charlie
Creeping Charlie is a fast-growing weed that sports beautiful purple flowers. In the past. many people allowed this weed to grow unchecked in their yards because it was so pleasant to the eye. This was ultimately a mistake because this plant will completely take over a yard, suffocating grass and flowerbeds in its path.
Suffocate The Weed
Creeping Charlie that is found in your yard should be exposed to as much sunlight as possible. To achieve this, prune trees and shrubs that may provide this pesky weed with the shade it requires to thrive.
Pull Out The Weeds
Do not hoe or till Creeping Charlie. You can dislodge small bits of the weed that can regrow easily in other parts of your lawn. Instead, either manually yank out the Creeping Charlie, including its roots, or use a hand cultivator to pull up the weeds. Pick up any remnants of soil that may contain the Creeping Charlie.
Apply Mulch
After you have successfully weeded the lawn, cover the cultivated soil with mulch. Place a 2-inch layer of wood mulch over the formerly affected area. This will suffocate any Creeping Charlie pieces that may have been left behind and help to prevent them from successfully rooting in the soil.
The Dangers Of Borax
Do not use Borax. For several years, boron, the active ingredient in Borax, was believed to be the best tool to eliminate Creeping Charlie. Studies conducted in Wisconsin showed that using too much of this substance also kills grass growing around the Creeping Charlie. This study also revealed that boron does not break down and can remain in soil for several years.
How to Use Borax on Your Lawn to Kill Creeping Charlie
Practice your spraying technique prior to applying the borax solution. Agents with the University of Minnesota Extension suggest filling the tank sprayer with water and briskly walking the area to be treated, spraying as you go. Pass the wand back and forth over the area to be treated until you get the feel of how much spray it will take to evenly cover the area infested with creeping Charlie, without saturating the surrounding soil.
Dissolve 1 1/4 cup of borax in 1/2 cup of warm water. Pour the mixture into 2 1/2 gallons of water in a tank sprayer.
Spray the creeping Charlie until it is dripping with the solution. Do not water for 48 hours and then water as you normally do. The creeping Charlie should die within one week.