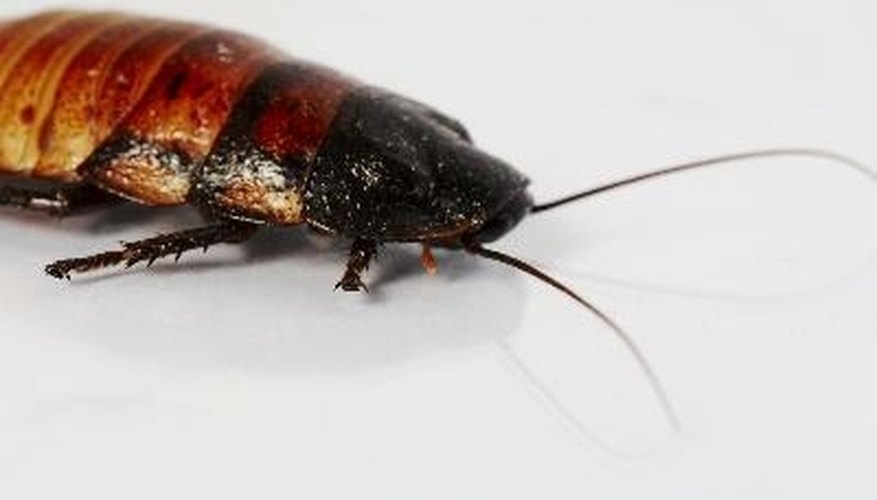 Is Catnip Used to Kill Roaches?
If you hate using harsh chemicals as much as you hate roaches, you can turn to natural solutions to keep them out of your home. While catnip will not kill roaches, it can help you protect your home from them.
Natural Solutions
Catnip does not kill roaches, but it does repel them, as do bay leaves and strong citrus oils that contain the compound D-limonene. If you want to kill roaches using natural products, borax and diatomaceous earth will work.
Use
Roaches are repelled by the scent of catnip, so sprinkle it in areas where you have seen them. Placing bay leaves in problem areas also works. Sprinkling diatomaceous earth in cracks and crevices around your home kills roaches. A very light dusting of borax will deter most roaches, and the powder will kill any of them that walk through it.
Considerations
If you own a cat, using catnip as a roach deterrent could lead to having your cat trying to access the problem areas where you sprinkled the herb. While borax is a natural compound, it can make children and pets ill if they eat enough of it. Keep them away from any area you have treated with borax.
What Causes Roaches in Mulch?
Heat and Food Source
Mulch provides a source of heat and food for roaches --- so the insects are attracted to the material. The mulch material, including pine straw, wood and other types of mulch, break down over time, producing heat. Roaches especially like the material when the ambient temperature is below freezing and an alternative shelter is not available.
Reproduction
Mulch provides a location for roaches to mate and produce offspring. Mulch material compacts tightly, producing even more heat during the compression process. Roach eggs can survive within the mulch without disturbance from humans.
Dark Area
Mulch material offers a dark home for roaches to live; the insects do not like light. The dark areas allow roaches to burrow and eat without fear of natural or artificial light penetrating the material. Mulch also blocks insecticides including sprays and traps unless you purposely move the mulch around and apply or spray an insecticide.
Tips
Remove mulch from around your home and spray the area thoroughly with an insecticide to eliminate the roaches. Replace the mulch with bare soil or gravel, which repels roaches. Also, seal any crevices and cracks outside of your home where mulch used to be --- this will keep any lingering roaches from entering your home.
Ultrasound Roach Repellent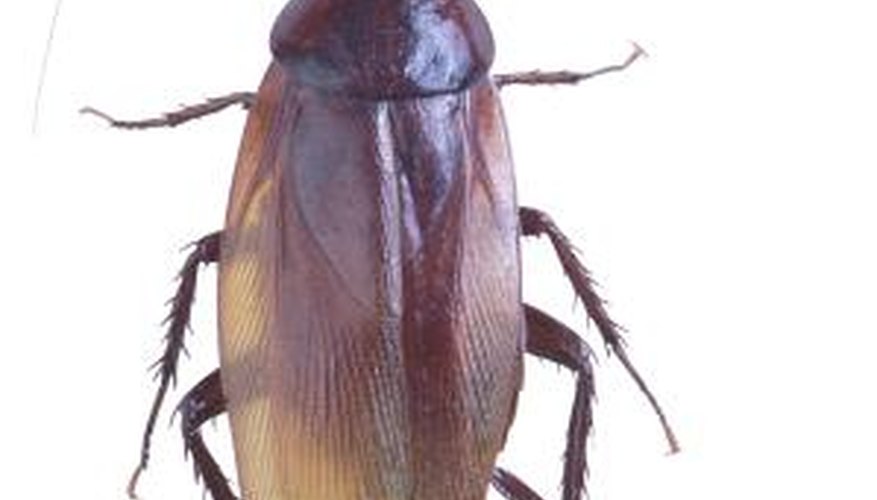 Features
Ultrasound repellent devices plug into wall sockets or use batteries for energy. Some battery-powered models come as pet collars and portable cards. Manufacturers claim that these devices repel insects, rodents, birds and other pests.
Efficacy
No scientific evidence suggests that ultrasound has any effect on roaches or any other insects. Entomologists agree that ultrasound repellent devices generally can't repel roaches, and that other methods can better control roach infestations.
Roach Hearing
According to the University of Maryland, roaches don't have ears, so ultrasound repellent devices won't affect them.
How to Kill Roaches