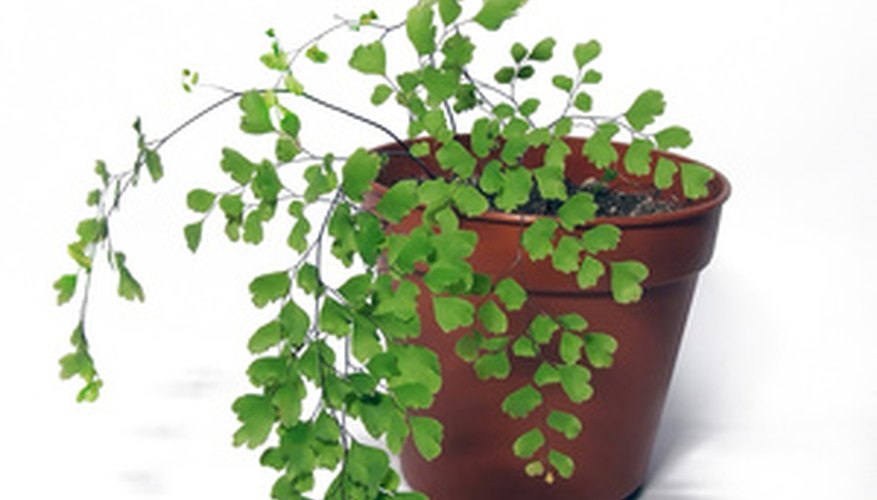 How to Make House Plant Leaves Shiny
House plants can brighten up almost any living space--but only if the plants are kept looking healthy and "happy." One way to keep a house plant looking healthy and "at home" in your home is to keep its leaves nice and shiny. There are several ways to do this, but one of the most organic ways involves rubbing your leaves with a banana peel.
Remove any dead leaves or any leaves with any brown or yellowing on them at all. To keep your house plants looking healthy and beautiful you must remove all dead leaves.
Peel a banana. Set the banana itself aside (or simply eat it). Save the peel.
Wipe the soft inner part of the fresh banana peel against each surface of your house plant's leaves, using the fingers of your hand to support the leaf while you wipe it. Make certain that the banana peel wipes away all dust and that the oils in the banana skin leave each leaf with a shine. Additionally the oils from the banana peel will add a nice fragrance to your home for several hours.
Repeat Step 3 approximately once each week, or whenever your house plants need dusting or begin to look drab.
Safe House Plants for Dogs
Bamboo Palm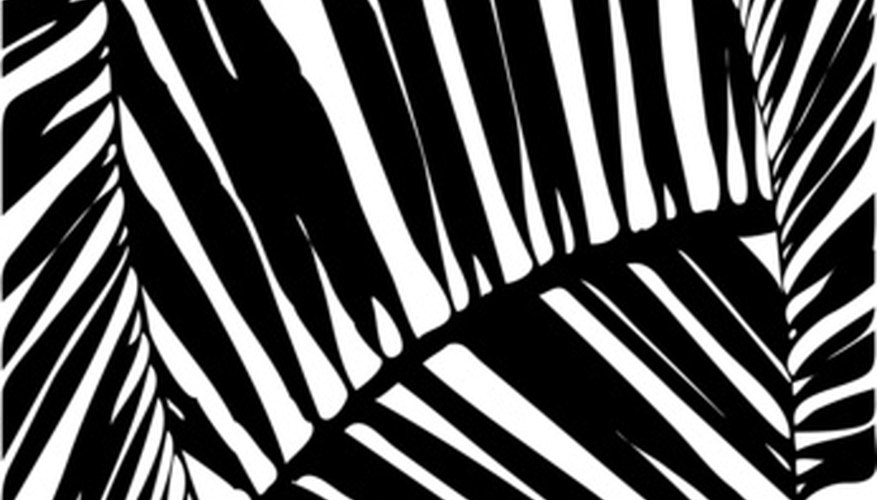 A popular house plant, the bamboo palm (Chamaedorea elegansis) is safe to display around your dog and harmless if it is accidentally ingested by your pet. The bamboo palm is also known as the miniature fish-tail dwarf palm, a parlor palm and the good luck palm. It grows into a large, tree-like specimen made up of many dark-green palm fronds on delicate stems.
African Violet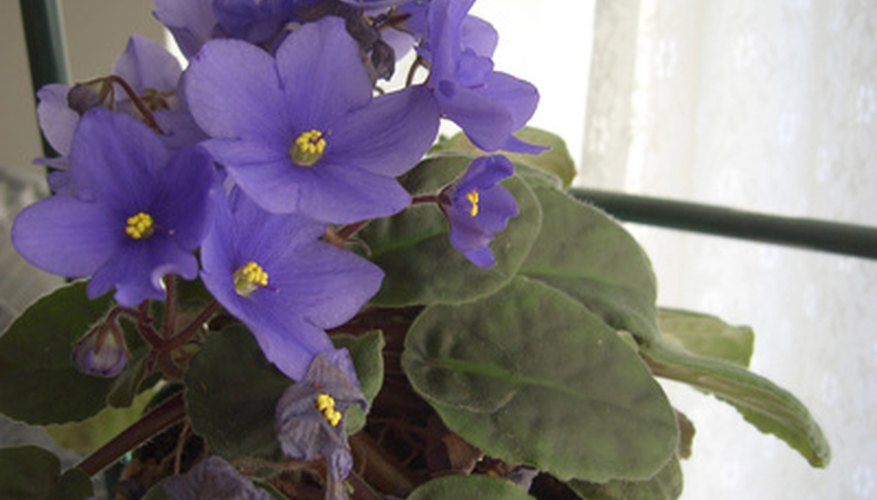 The African violet (Saintpaulia spp.), with its thick, furry or shiny leaves and colorful flowers, is nontoxic to dogs. Commonly known as the cape marigold, this plant is safe to display around your house and rarely grow more than 6 inches in height. The African violet does not like to be over-watered and prefers neutral (PH 6.6 to 7.5) to mildly acidic (PH 6.1 to 6.5) soil.
American Rubber Plant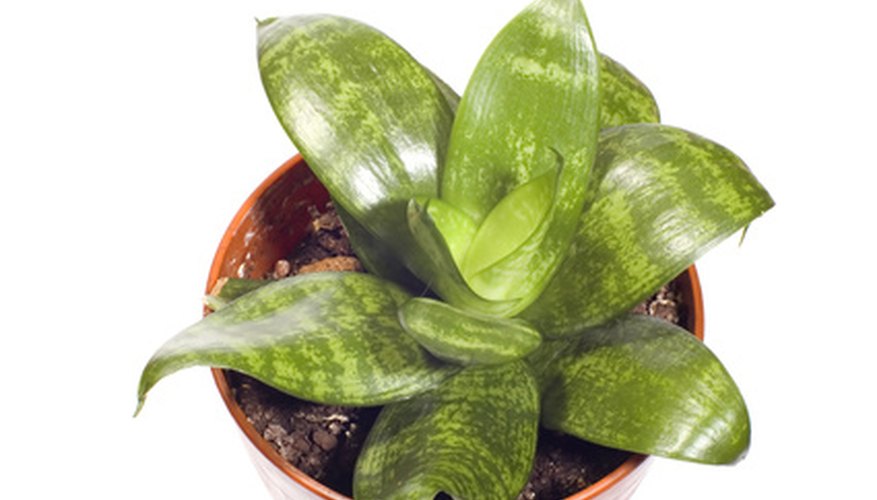 The American rubber plant (Peperomia obtusifolia) is easy to care for and safe to have around dogs. This specimen features wide, waxy, veined leaves and is capable of growing ceiling-tall and beyond. This species of nontoxic house plant likes regular watering and dusting of the leaves to keep it looking shiny, healthy and robust.
How to Put House Plants Outside
Wait to put houseplants outside until the final frost of spring occurs.
Place your houseplants in a location outside with full shade—even plants that require full sun to grow need full shade when you first move them outdoors to avoid damaging them from the shock of the move. Leave the houseplants in this location for two or three days.
Move the houseplants to a location with partial sun or dappled shade next and leave them in this location for two or three days.
Place the houseplants in their final growing location after they acclimate to partial sun. If your plants require full sun, place them in a location that receives at least six hours of direct sun each day. If your houseplants require partial sun, place them in a location that receives approximately three hours of sunlight each day. If your houseplants need shade, place them in a location that receives only morning sun, dappled shade or full shade throughout the day.
How to Build a House on a Ledge
Remove all topsoil from house site with shovels.
Mark the corners of the building with spray paint.
Drill 6- to 8-inch deep holes into the rock with a diamond drill bit; space these every two feet. Keep the drill bit wet with a spray bottle and use a gentle up and down action to allow the water to get under the bit. The exact position of these bars is dependent on the contour of the base earth and the wall height.
Place No 6 rebar into the drilled holes and secure with epoxy.
Cut foam forms to fit the contours of the house building site.
Brace the rigid foam forms with 2 by 4's to avoid a concrete blowout.
Pour a low slump concrete mix slowly into the foundation forms.
Steps to Put a Basement Under a House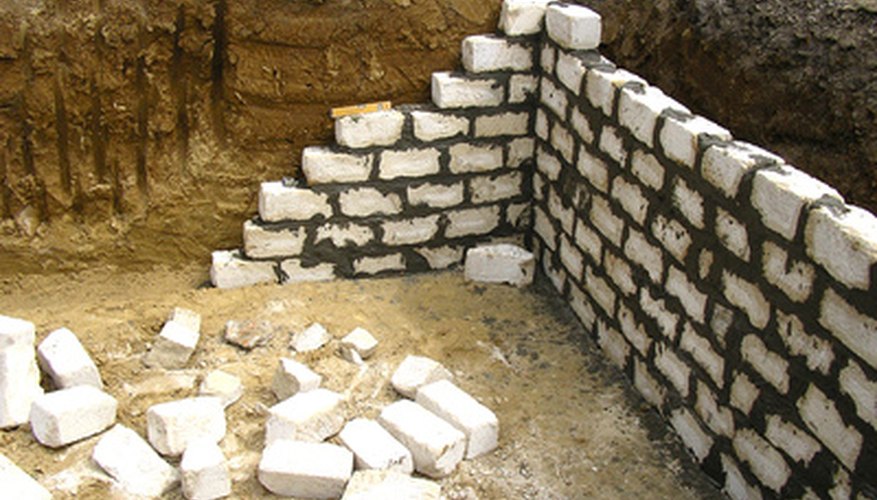 Step 1
Test the soil under your house. Soil conditions and makeup will affect digging. Clay soil may slow digging and rocky soil may make the project impossible.
Step 2
Jack up the house with a professional-grade jack and install stilts, or cribs, under the house. It's also helpful, and sometimes even necessary, to install additional supports to avoid damage to your house.
Step 3
Remove the dirt under the house. Creating an entry into the basement cuts digging time. Use a front loader if it'll fit into your access point; otherwise use buckets and shovels.
Step 4
Frame the new basement with pressure-treated wood framing. The floor should be flat, level and parallel with the house floor.
Step 5
Pour the concrete for the floor and walls. Call for the concrete only when you are ready to use it and be prepared to pour it quickly.
Step 6
Return the house to its location. Use proper equipment to avoid damage to the house or foundation. Rest the house level on the ground to avoid cracking the foundation.
How to Dust House Plants
Support the leaf being dusted in one hand. Be gentle.
Wipe the dust from the leaf, using a soft cloth dampened with water. Continue to support the leaf with one hand. Do not wipe hairy-surfaced leaves, such as those on an African violet.
Dust a hairy-surfaced leaf by gently sweeping it with a clean, soft artist's paintbrush.
Cover the soil with a plastic bag and set the pot in the shower, if your smooth-leaved plant needs a heavier cleaning.
Bathe the leaves and stems with mild, soapy water, keeping the water between 90 and 100 degrees F. Follow steps 1 and 2, yet use mild soapy water instead of just water.
Rinse off the soap, using a light and gentle spay from a hand-held shower head. Gently shake off the excess water and allow the plant to dry overnight.
How to Control Geckos
Prevent geckos from accessing your house by ensuring there are no points of entry from outside. Check all your windows for gaps, and use sealant to close them. Patch any holes in window screens that the geckos can crawl through, or replace damaged screens.
Clean your house, particularly near your trash. Geckos eat insects, so by cutting down on trash which attracts the insects, you remove the geckos' food source, forcing them to find a new house.
Spray insecticides to kill off any insects in your house, once again removing the geckos' food source.
Lay mothballs in the corners of rooms and cabinets. The chemicals in the mothballs are an irritant to the geckos.
Introduce a cat to your house. An older cat that is known to be a hunter is ideal, but young cats have a natural instinct to hunt and can also be effective. Older cats that have shown an aversion to hunting, and are not known to try to catch mice or birds, are less likely to be successful at removing geckos.
How to Make a Glass House for Plants
Use warm, soapy water to clean glass jar and lid. Remove the label to allow as much light in as possible and fully dry.
Lay the jar on its side with the lid removed.
Fill jar 1/3 of the way full with potting soil. Be careful not to tightly pack dirt as soil should be loose and airy.
Plant seeds or seedlings in dirt. Push roots or seeds half way into the soil and fully cover with dirt.
Use a spray bottle to fully mist plants and dirt.
Screw the lid onto the jar and place in a sunny location. Monitor seedlings as they grow and add water as needed. Soil should stay moist but not soggy.
How to Kill Aphids on House Plants
How to kill aphids
Take a spray bottle, fill about three-fourths of the bottle with water and the rest with equal amounts of soap and commercial dish detergent.
Separate the plant from all other noninfested plants.
Spray the plant thoroughly with the mixture you prepared in the spray bottle. Let it dry for some time.
After a few minutes, spray the plant again thoroughly.
Remove any aphids you can see with a dry cloth. Keep the plant isolated from all the others for about a week. Repeat steps one through five again.