How to Trim Blue Fescue
Blue fescue is an attractive, blue-grey ornamental grass that is quite hardy despite its delicate-looking beauty. It is drought, disease and pest resistant and, once planted in the ground, it can generally be left alone. However, while your blue fescue has few needs, one of the most important of those is a periodic trim. Trimming your blue fescue stimulates its growth and helps maintain its signature global shape.
Trim each clump of blue fescue down to 1/3 of its original size every spring to maintain its shape and encourage it to produce new blades. Do this at the beginning of the growing season when the plant produces new growth.
"Spring clean" your blue fescue by trimming away any dead or browning blades and raking out any debris in the interior of the clump.
Prune blue fescue's flowers as soon as they appear. This redirects your blue fescue's energy into filling itself out.
Common Weed With Blue Flowers
Corn Speedwell
Corn speedwell or Veronica arvensis is a lush broadleaf annual weed that produces small blue flowers. Flowerbeds that have not been heavily mulched or areas of poor soil where there is little competition may invite the spread of this weed.
Wild Violets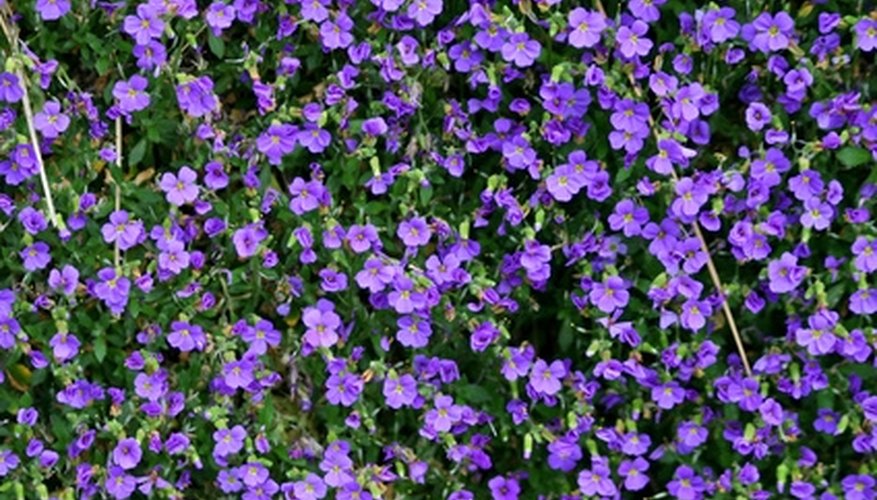 Wild violets are a perennial weed with a strong root system that is difficult to remove. This common blue-blooming weed grows well in shady areas where grass may have more difficulty becoming established. They are also found in purple, gray and white.
Blueweed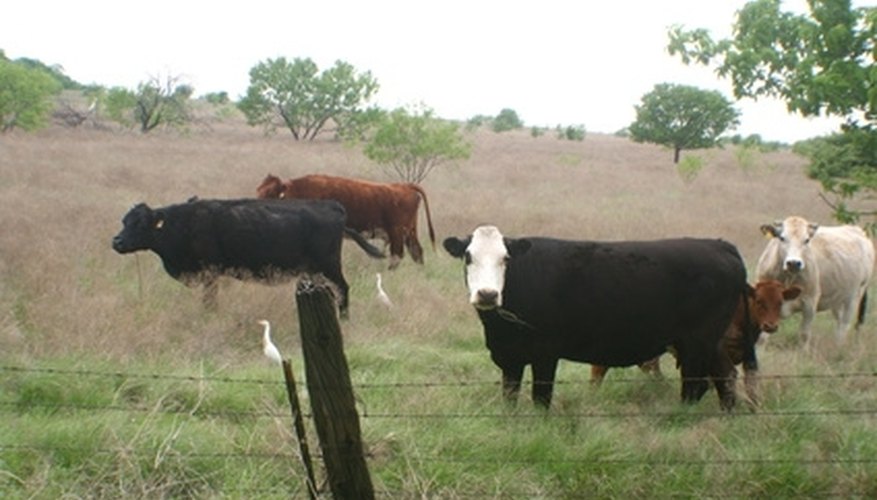 Blueweed or Echium vulgare L. is a common plant found in pastures and natural habitats. The pyrrolizidine alkaloid found in this plant can be toxic to horses and cattle, according to Montana State University.
Wild Hyssop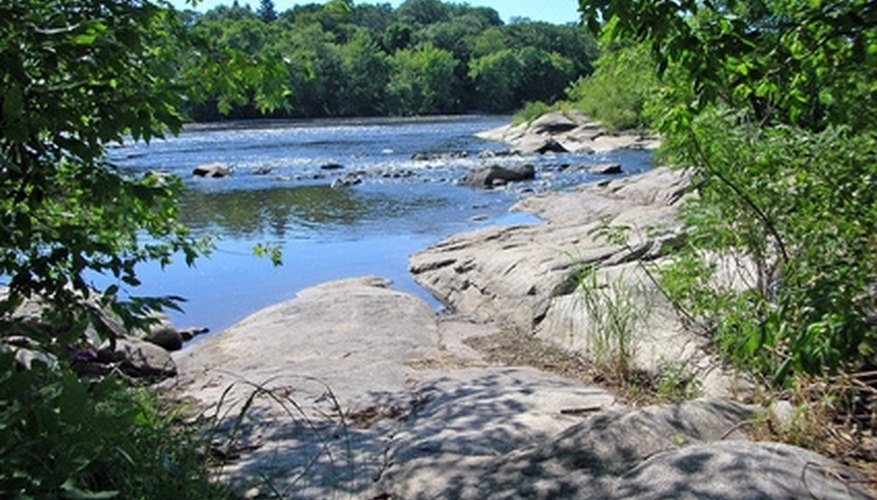 Blue vervain, also known as wild hyssop or ironweed, is more common east of the Mississippi. According to Ohio State Extension, blue vervain was used to dress the wounds of Jesus Christ.
Meaning of a Blue Rose
Possibility
Send a blue rose to someone to depict something unobtainable. Because the flower itself is rare in nature, it stands for something that is difficult to grasp.
Significance
Blue roses also mean a figment of the imagination, and they symbolize the impossible. The object is too difficult to achieve. The blue rose is revered and admired as an unrealizable dream.
Mysterious
A person who receives a blue rose is considered mysterious and the object of thought and speculation. Because the rose is a tantalizing vision that can't be completely pinned down, the person who receives one is also a mystery. She has a complex personality that is not easily interpreted.
Considerations
Use a lighter shade of the blue rose, like lilac, to express the beginning of love. The color is associated with romance and the feeling of enchantment.
Types
Blue roses are manufactured because they are not found in nature. Easier to find is the decadent Blue Moon hybrid tea rose.
Camassia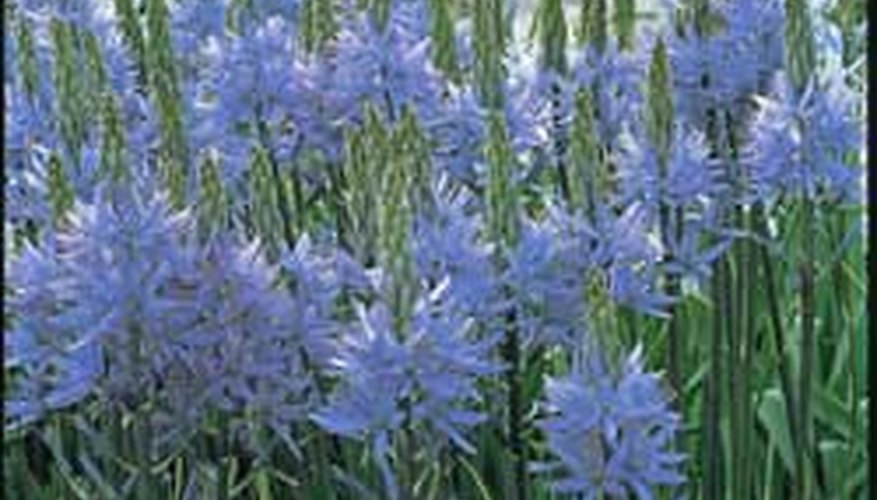 AKA: Wild Hyacinth

Botanical Name: Camassia

Planting Time: Fall

Height: up to 3 feet
Exposure: Sun or light shade
Soil: fertile, rich in organic matter, moist but well drained
Hardiness: 4 to 9 with some variation by species
Bloom Time: Late spring to summer
Uses: Wildflower areas, borders, cutting
Popular Varieties
C. Cusickii This species comes from Oregon and produces a very large bulb. Foliage is blue-green, 16 inches long and 1½ inches wide. Numerous pale blue florets are produced on strong stems reaching a height of 30-36 inches. Once the plant is established, the flower heads are large and contain many individual flowers that open over a long period of time. Zones 3 to 9.
C. leichtlinii One of the tallest growing, this species reaches more than 36 inches in height. Leaves are an inch wide an 24 inches long. Flowers vary from white to deep purplish-blue. White varieties are a great addition to an all white garden. This is one of the best garden species, and several great selections are sometimes found, including semi-double flower forms. Zones 4-10.
C. quamash This species is widespread with a habitat that reaches from British Columbia to California. It has great variation in flower color, from white to deep blue to purple. These hardy plants are easy to grow. The bulbs can be quite large and and plants are more compact than other species, reaching a height of 10 to 30 inches. The bulbs of this species was used for food by Native Americans, however most parts of the plant are poisonous, and isn't recommended that you eat any part of it. The cultivar 'Orion' is deep blue and 'San Juan' is even deeper blue. Zones 5-8.
C. scilloides This variety, also called Wild Hyacinth, reaches a height of 24 inches. It has grasslike leaves 1 inch in width. Flowers vary from deep blue to white and number from 8 to 10 per stem. C. scilloides is very easy to grow in average garden soil as long as moisture is present during the growing season. Grows best in zones 5-8.
How to Identify Small Weeds With Tiny Blue Flowers in Lawns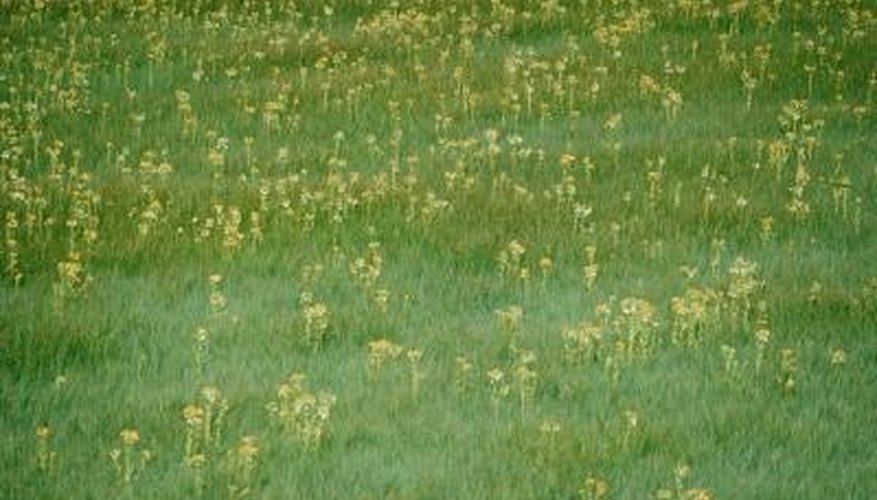 Look to see when the tiny blue flowers bloom in the lawn. Small weeds like the field madder appear from January to July, but each asiatic dayflower bloom only appears for one day.
Inspect the small blue blossoms in the lawn to see if they display additional colors or any distinctive traits. The Persian speedwell, for example, has blue petals with darker blue lines and a pale blue to white center.
Check how the tiny blue bloom grows on the little weed. For instance, healall flowers grow in a cluster of three on top of pointy plant structures (bracts) that have purple outlines.
Point your browser to the University of California's Weed Research & Information Center website to analyze your findings (see Resources). Select your state in the "Search location" menu and choose "Broadleaf" from the drop-down menu on the left. Click the "go to step 2" button and then select "blue-purple" from the "Flower color" field before you click the "search database" button to generate a list of potential matches. Scroll through the page until you identify the small weed with the tiny blue flowers in your lawn.
The History of the Blue Bottle Tree
Origin
Most people believe the bottle tree began in the 9th century in Africa, but there is evidence that it actually began around A.D. 100. The idea of the bottle tree, however, was brought to America by African slaves.
The Belief
When bottles are hung from the bottle tree and the wind blows, you can hear whistling. It was thought that the whistling was evil spirits crying out after they were trapped in the bottles. It was believed that the evil spirits became trapped at night, and then when the sun rose in the morning, the first light would kill the trapped spirits. Blue is the preferred color for the bottles because blue was thought to attract spirits and ghosts.
Modern Take
Today, the idea of protection has been replaced with a desire to decorate. Bottle trees are added to gardens to add a unique decoration. Although blue was the preferred color in days gone by, today bottle trees contain bottles of many different colors.
How to Prune Blue Mist Shrubs
Cut all of the blue mist shrub's branches to 6 to 8 inches in length.
Perform the second pruning step in May, when the blue mist shrub has set buds. Any wood that isn't about to bloom should be cut back until you see green wood. If the entire stem is dead, cut it off at its point of origin.
Rake the gardening bed to remove all pruning detritus, bag it and dispose of it.
Water the blue mist shrub until the soil is saturated. Allow it to drain completely.
Spread a 3-inch layer of fresh mulch, 2 inches away from the base of the blue mist shrub, extending in a 2-foot radius around it.
How to Prune Blue Fescue
Cut back the dead winter foliage by one-third its height in mid-spring to allow new foliage to grow.
Trim off the flowers that bloom in the summer to keep the foliage looking nice, according to the University of Virginia. Trim the flowers off at the base of the blue fescue.
Cut back the foliage by one-third in the late summer to stimulate new foliage growth for fall.
How to Grow Blue Flax
Choose an area with full sun and loose sandy soil for the best growth. However, blue flax is adaptable to other conditions.
Decide whether you want to plant your seeds in the fall so that they flower in the spring, or grow them in the spring so they flower the following season.
Add compost and general purpose fertilizer to your soil.
Sow your seeds directly by pressing them 1/8 inch into the soil. Space your plants 10 inches apart.
Add mulch to the top of the soil and around the plants.
Add more fertilizer to the soil after 1 month.
Pinch off the dead flowers to promote further growth. Harvest the seeds in the fall to use as an egg substitute or for bread making.
How to Grow Blue Japanese Roses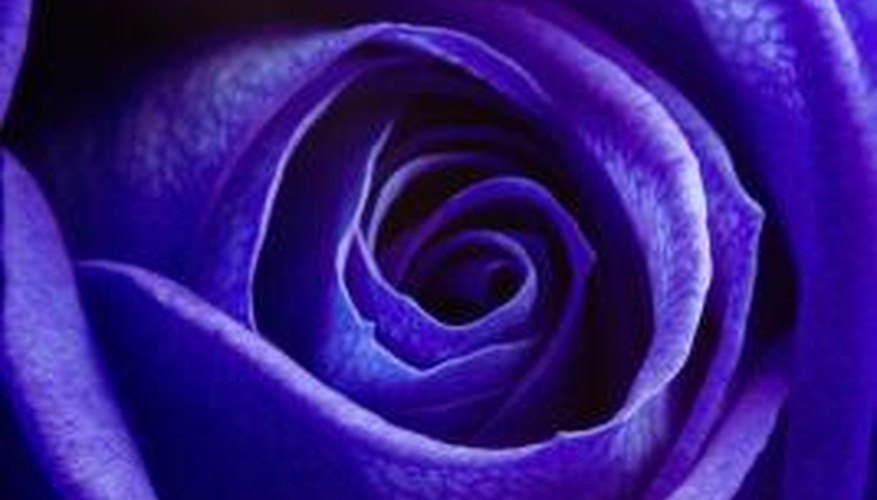 Step 01
Choose a sunny section of your garden to plant the blue roses in, as all roses require at least six hours of direct sunlight a day. Be sure not to overcrowd the rose plants, which will hinder their growth.
Step 11
Soak the root system of a bare-root blue rose plant in a bucket of cool water one hour before planting it. Keep a potted blue rose plant well-watered and store it in a sunny location before transferring it to the garden.
Step 21
Dig holes that are 18 inches wide and 15 inches deep per each rose plant using a small shovel. Space the holes 18 to 30 inches apart for optimum rose growth.
Step 31
Create a small mound of dirt in the center of a hole and insert a bare-root rose plant on top of it, spreading its root system over the soil. Place a potted rose plant into the hole so that the top of its soil ball is even with the ground.
Step 41
Shovel up to six inches of soil around each rose plant, filling the entire hole. Water each rose plant.
Does the Seed on the Blue Fescue Plant Spread?
Brown seed heads appear after the summer flowering of the blue fescue plant (Festuca glauca). These seeds spread blue fescue in areas without mulch to form colonies of blue-colored grass. Young blue fescue plants do not usually produce flowers in the first year.
When to Plant Blue Grass Seed in Zone 8
Hot zone 8 summers take a toll on cool-season blue grass. The best chance of having a lush spring lawn is to plant a mix of tall fescue and Thermal Blue--a heat-tolerant blue grass--between late August and early October, preferably within a week of Labor Day