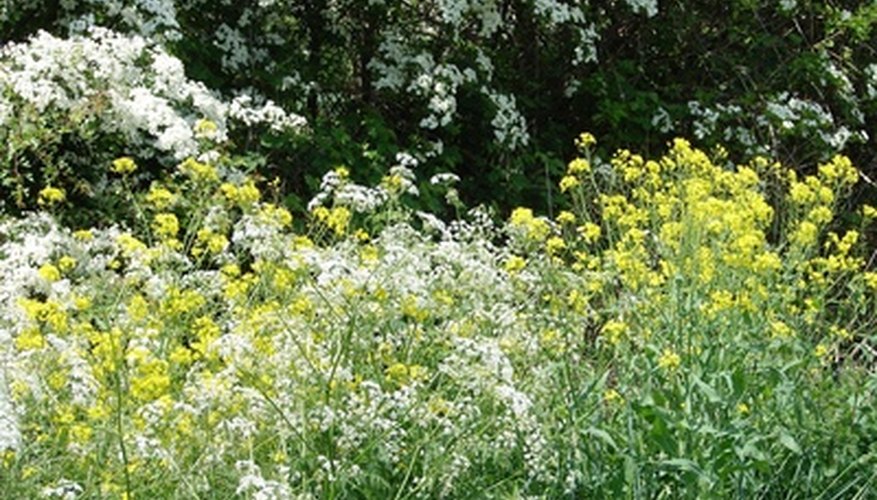 How to Transplant Bee Balm
Bee balm is a native perennial wildflower that grows wild over much of the midwestern U.S. It can be transplanted to most temperate areas. Once it is established, bee balm will self-seed readily. Bee balm can be propagated from seeds or from root divisions.
Select a site that is well-drained and sunny. Bee balm likes full sun, but it will tolerate partial shade. Bee balm will not produce as many flowers in shade, and a shady location may contribute to powdery mildew and other diseases common to moist or low-sunlight growing conditions. Snails and slugs can also be a problem in shady areas.
Prepare the planting bed by tilling or digging 8 to 10 inches deep. Most areas will not require fertilizer. An exception would be if you are planting in soil from a new construction site or where there is no topsoil, and you might use a light application of a balanced organic fertilizer in the early spring only.
Dig established bee balm plants and divide them in the spring. Bee balm spreads by stolons, which are underground stems, and a central plant mound usually dies after two or three years. When you dig bee balm, find the new plants that are connected by stolons and trim them apart for transplanting. Stolons may be a foot or more in length. Make sure each new little plant has a good root system of its own.
Set the new plants into the prepared planting area at the same depth they were previously growing. Space transplants about 18 inches apart, and water them in. Add a layer of humus or mulch to retain the soil moisture.
How to Get Rid of Mold on Bee Balm Plant
Scale back on watering so the top few inches of soil becomes dry before watering again. Water at the soil line, never over the top of the plant. Be careful not to splash water onto the leaves and stems of your bee balm.
Cut away the mold-damaged stems and flowers, burning or otherwise discarding the cuttings to prevent the spread of the disease.
Clear away the surface of the soil surrounding your infected bee balm plant. Any leaves, flower petals, trash or dropped plant clippings can serve as a breeding ground for mold spores.
How to Grow Bee Balm Flowers
Choose an area of your yard where the plants will get full sun, and that has moist fertile soil.
Fertilize the area where you will grow bee balm with 10-10-10 fertilizer.
Plant your bee balm in early spring by pressing the seeds 1/8 inch into the soil, and spacing them a foot apart.
Water the plants just enough to keep them moist while germinating, about every two days.
Add mulch around the plants once they are about 2 inches tall. This will help to keep water around the plants.
Add 6 to 8 inches of water to full-grown plants every 7 days.
Remove dead flower heads to promote more flowering throughout the growing process. Deadhead as often as is necessary.