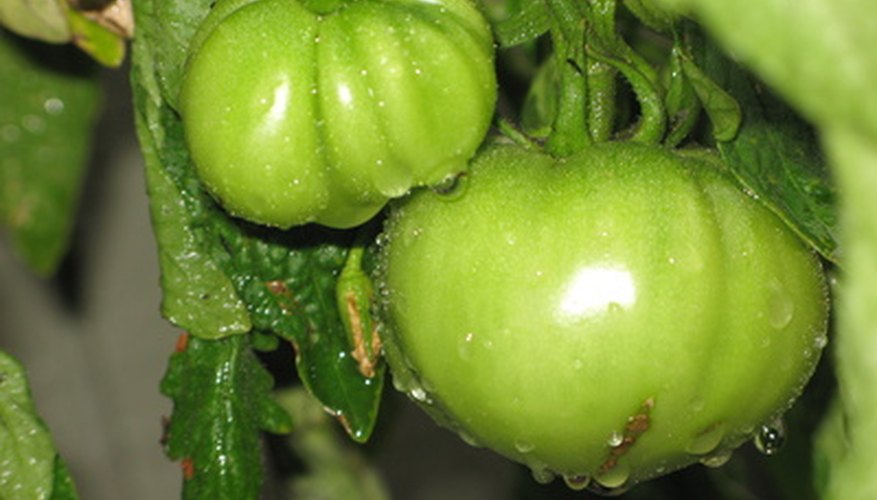 Facts on White Ash Trees
White ash is a tree of the eastern United States known for its hard wood and compound leaves. White ash is a member of the olive family of trees and shares its range with the very similar green ash tree.
Size
White ash grows as high as 80 feet, with a trunk that can be 3 feet in diameter. The leaves are compound, meaning that on one stem there could exist as many as 13 separate leaflets. These oval leaflets are up to 5 inches long and the entire stem of a white ash leaf can exceed a foot in length.
Colors
Known as a popular type of shade tree, a white ash has some of the earliest changing leaves in the fall. The green leaves change to red, purple, yellow and orange colors.
Habitat
This type of ash tree typically grows in woodlands that have experienced extensive harvesting of trees at one time or another, fields and along roadsides and fencerows.
Bark
The bark of an older white ash has furrows and ridges. It is identical to the bark of green ash, making it difficult to tell the two trees apart when their leaves are absent in the winter.
Benefits
Baseball bats made out of white ash wood are just one of the products that come from this tree. People create tool handles and furniture from the wood as well as utilize it as firewood.
Can You Put Wood Ash Around a Tomato Plant?
Wood ash may be mixed into the soil around tomato plants as a source of additional potassium. Oregon State University cautions that fertilizers with ammonium should not be used after ash, as this lessens the nitrogen from ammonia.
How Much Wood Ash Should Be Added to Soil?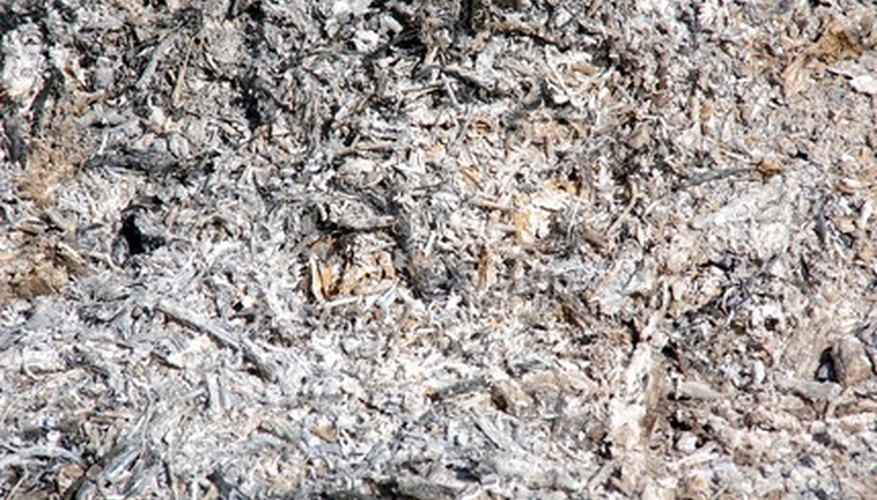 Wood ash can help improve acidic soil and can be used on plants that are more tolerant of alkaline, such as junipers and asparagus. Do not apply wood ash to acid-loving plants or to alkaline soil. Limit ash use to less than 20 pounds per 100 square feet annually.
White Ash Vs. Green Ash Trees
Definition
White ash bears the botanical name Fraxinus Americana. The botanical name for green ash is Fraxinus pennsylvanica. Both are members of the Oleaceae (Olive) family.
Geography
The recommended USDA growing zones for both white ash and green ash are Zones 3 to 9A.
Leaf Scars
As Jenny Janis from Discover Life points out, the leaf scars are the key to telling these two trees apart. The green ash leaf scars are half-round while the white ash has deeply notched leaf scars.
Size
White ash grows 50 to 80 feet tall and 40 to 60 feet wide. Green ash reaches 60 to 70 feet tall and 45 to 50 feet wide.
Sun Needs
Green ash grows best in full sun. White ash can be grown in either full sun or part sun.
Green Ash Tree Pests & Diseases
Anthracnose
Anthracnose is the most common fungal infection of green ash, according to North Dakota University Extension. Ash Anthracnose is caused by a fungus called Gnomoniella fraxini, infecting buds and leaves of the tree. The buds develop necrosis and fall off early, while leaves wilt. New shoots often die off altogether. Control of Gnomoniella fraxini requires burning of dead material, removal of diseased limbs and the spraying of pesticide.
Heart Rot
Fomes fraxinophilus, Polyporus sulfureus and Phellinus punctatus cause a condition called heart rot in green ash tree, according to North Dakota University Extension. Heart rot destroys the green ash tree from the inside out, causing structural defects in the wood. Often the tree needs to be removed.
Borers
Borers are a common pest in green ash, especially the ash borer, lilac borer and carpenterworm, according to the USDA. The ash borer lives at the base of the tree trunk and causes die back of the entire tree. Lilac borer causes swelling in the trunk. Carpenterworm digs through the tree, often pushing out sawdust from inside the tree. Large infestation of carpenterworm causes the tree to wilt and weakens the structure.