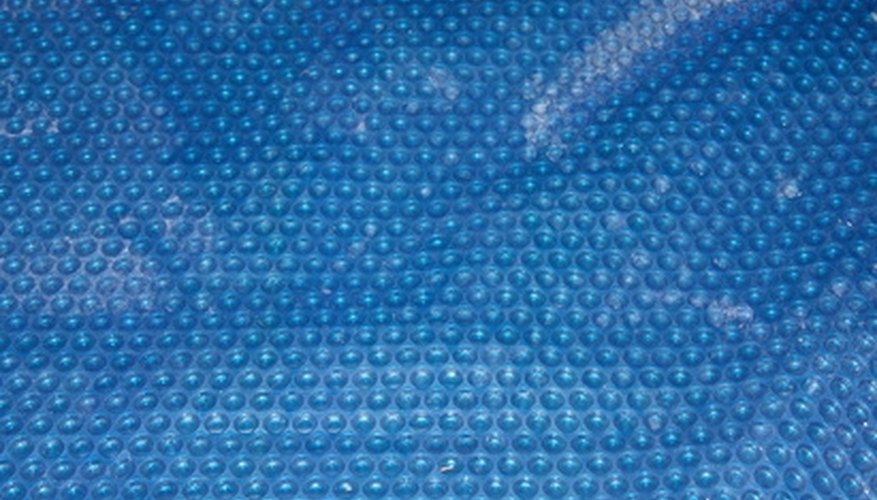 Children under five years of age are most at risk for drowning. Experts agree that, along with adult supervision at all times around pools, standard compliance pool covers can add an extra layer of protection against drowning incidents. For pool owners who want to invest in a cover, it is a good idea to become familiar with the ASTM standard for swimming pool covers.
ASTM International
In 1898, a group of railway engineers banded together to deal with issues concerning their steel rails. Through the years, ASTM International has developed into one of the largest classification and standards organizations in the world. The standards and classifications are developed among the voluntary member committees. ASTM International doesn't approve, sanction or enforce compliance with its standards, so the standards don't become authorized until they are referenced by an association or government.
To show a product achieves the title of a standard product, it must be tested by an independent testing laboratory and issued an approval of compliance.
ASTM F1346-91 Standard Importance
ASTM developed the standard compliance of ASTM F1346-91 to help prevent drownings of children under the age of five. It is the standard performance specification used for safety covers. The labeling ensures that standard requirements are met for all covers for swimming pools, spas and hot tubs. Many states and cities mandate the use of these standard specifications, and the ASTM F1346-91 code is referenced nationally by day care, adoption and fostering agencies.
Some ASTM Qualifications
To qualify for ASTM F1346-91, a pool cover must pass a static load test for weight support. To allow proper rescue function, the cover should be able to support the weight of two adults and one child, or 485 lbs.
The cover must not have an opening that is large or weak enough for the test object to make it's way through, to prevent entry or entrapment between the cover and the side of the pool. A surface drain test proves that the cover safeguards against dangerous amounts of water collecting on the surface of the cover.
Important labeling requirements include standard consumer information, including warranty information; proper warnings as described in the standard; and that the product is a safety cover.
Identifying ASTM F1346-91 Standard
Along with the cover itself having the correct attached labels, pool, spa and hot tub companies will state ASTM F1346-91 safety cover compliance in their websites, literature and brochures. They must also be able to provide laboratory reports to additionally prove that their covers comply with the standard.
Pool Safety
Always remember to replace the cover after swimming, but even a ASTM F1346-91 compliance pool cover is not guaranteed to save a child from drowning. At all times, children should be supervised around pools and other open sources of water.