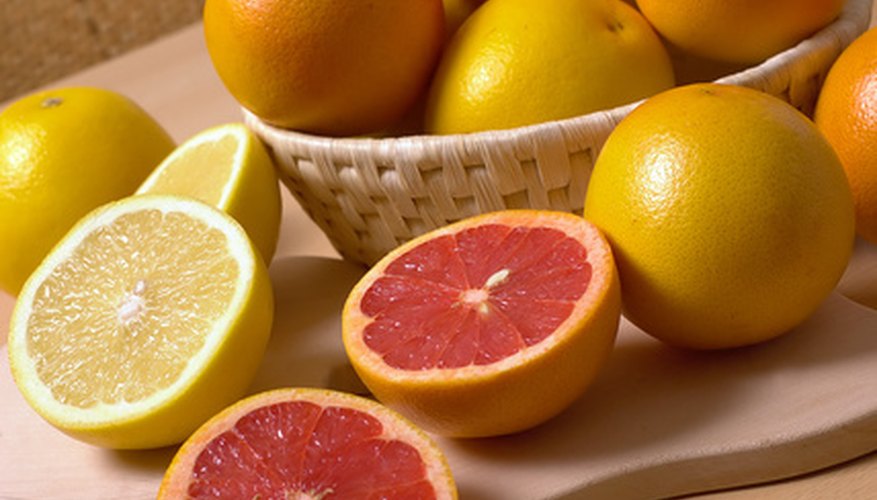 Drywood termites, unlike the more-publicized subterranean type, build their colonies inside pieces of wood. This means that conventional drywood termite treatments usually require tenting the whole house, then fumigating or heating the structure. This can be disruptive, and the chemicals used in fumigation may be a health concern. Homeowners looking for alternatives to tenting may wonder if orange oil treatment is a better choice.
Features
Orange oil is a naturally derived product, unlike synthetic pesticides. It is toxic to insects, but not very dangerous to mammals. Its residues disappear after only a short period of time, and the oil can be injected directly into the wood, removing the need for tenting. Some pest control companies are promoting it as a safer and more ecologically friendly alternative to tenting.
Containers
According to the United States Department of Agriculture, orange oil kills a high number of termites on contact, including the Formosan Subterranean termite, which is difficult to control. Orange oil is effective as long as the termites are held in tight containers. When mixed with sand in containers, orange oil prevented termites from tunneling. A study by the University of California showed that products containing orange oil extract killed drywood termites.
Walls
Unfortunately, orange oil may not be effective against termites in a less-controlled situation, such as the wall of an infested structure. According to the United States Department of Agriculture, termites showed significantly lower rates of death or avoidance when introduced to a mock wall treated with orange oil.
Persistence
Orange oil has a low persistence in the environment, which reduces its toxicity. Unfortunately, this also means that it is effective against termites only for a short period of time. In the USDA study, sand treated with orange oil ceased to be effective after only three weeks. In the University of California study, kill rates for orange oil decreased more than kill rates for conventional treatment over the course of two months.
Considerations
While orange oil is an inexpensive, easy-to-apply treatment that's relatively non-toxic to humans and mammals, it may not be an ideal termite control method. Orange oil works best when the location and extent of the infestation is known, and does not last for long periods of time. According to the USDA, it's best used in combination with other techniques, such as conventional chemicals or borax-based treatments.