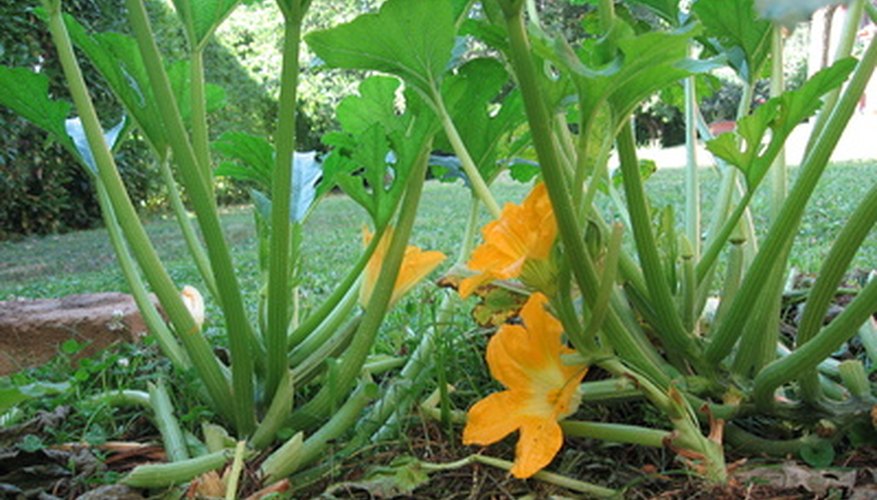 The U.S. federal government has few regulations that pertain to vegetable gardening. First ladies Eleanor Roosevelt and Michelle Obama both created White House vegetable gardens in order to inspire citizens to grow vegetables at home. That said, laws regarding vegetable gardens vary from state to state, and some city ordinances can be quite stringent.
Types of Regulation
Federal and state agencies regulate the types of pesticides and herbicides you can use in your vegetable garden. States ban the propagation of certain plants. Many cities have weed laws that regulate which plants you can grow in your yard, as well as acceptable heights and locations for certain plants. If you are a renter, your landlord can place limits on how you use your yard space and deck.
Pesticide and Herbicide Regulation
On the federal level, the EPA restricts the use of some legal pesticides to licensed professionals. States also have the right to place stricter regulations on pesticide use. For example, phenoxy herbicides are illegal in Washington, but not in Missouri. State government websites should have information on regulations specific to your state.
Noxious Weeds and Invasive Species
The federal government maintains a list of invasive or noxious plants that are considered a threat to native species or agriculture. States can impose stricter regulations regarding the propagation of these or other plants. The USDA website includes links to regulations by state. Luckily for the prospective urban farmer, few of these regulated plants produce edible vegetables.
City Weed Laws
According to a report issued by The John Marshall Law Review, residential lawn and garden regulations, or weed laws, date to the 1940s. City governments created weed laws in response to citizen concern that overgrown lots could harbor snakes, rats and vagrants, pose a fire hazard, or more likely, drive down property values. Weed laws impose height restrictions for plants and grasses or limit what types of plants can be grown in your yard. For example, a state or city government can impose a ban on knowingly cultivating certain noxious weeds, invasive species or even native wildflowers. Some towns and cities also have laws that regulate where you can grow vegetables.
Changing Attitudes
Concerns about the environment and nutrition have led many city governments to roll back regulations that restrict the growth of native or edible plants, and some cities, such as Seattle and Chicago, now encourage urban vegetable gardeners by providing gardening tips, free compost or other resources. Check your town's homepage for details on new programs or changes in regulation.