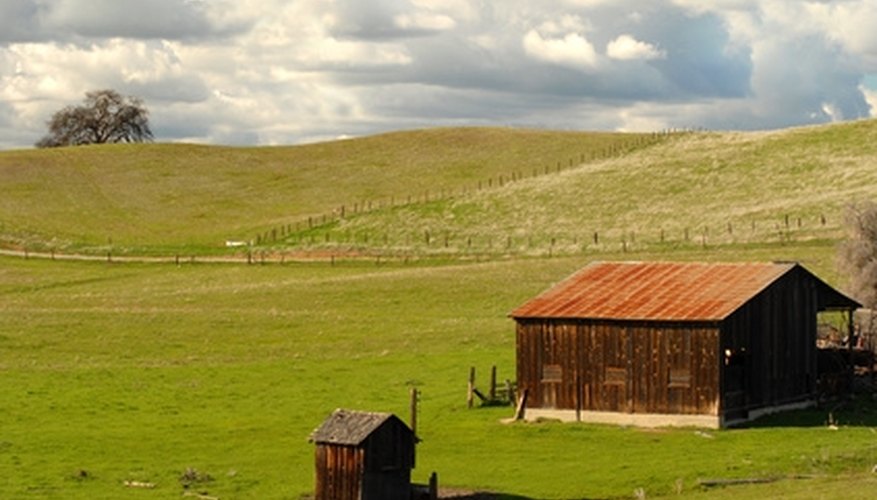 When choosing a floor for your shed, first consider your budget to decide what to set aside for the construction costs for the flooring. Consider which is more important to you: style and appearance or lifespan and durability. Deciding what features and elements are more important to you for your building is crucial to planning and creating the shed that is ideal for your purposes.
Appearance
Wood has an advantage over a cement floor in appearance and style, as wood gives a rustic and country feel to the structure. A wooden floor gives the building a more home-like feel than cement. Cement is more reminiscent of a garage or out building. Using wood for the floor can give the building a more finished and visually appealing look on the interior. Wood will likely require more upkeep, such as staining and cleaning, however, to keep in pristine condition.
Durability
Cement is a more durable and stronger surface than wood. Sheds are often used to store machinery and tools, such as tractors, lawn mowers and power tools. Taking these items in and out of the shed, moving them around the building and the accidental dropping of heavy tools would wear down and damage a wood floor more easily than a cement floor. Wood floors could become chipped or scraped by heavy objects, while a cement floor can take more of a beating.
Weather and Environment
As the ground beneath and around the shed will absorb the elements of the natural environment, such as rain and snow, having concrete be the buffer between the ground and the shed will prove to be more durable than wood. Wood, even pressure treated wood, is more likely to rot and decay than cement. One way to incorporate the look and style of wood without risking the structural integrity of the building is to utilize a stone pad base. By adding a foundation of crushed stone beneath the building, the stone separates the floor of the shed from the ground, keeping it in pristine condition.
Lifespan
Cement will have a longer lifespan than a wooden floor. Cement will hold up against the wear and tear on the inside from the transportation of equipment, tools and machinery in and out and around the shed. It will also preserve the life of the building by protecting it against the outer elements of a moist ground, rain and snow. By incorporating cement into the floor of the shed, you are helping to prolong the life of the shed.
Cost
A cement floor can be less expensive than wood, depending on the type of wood you decide to use. Woods such as pine or cedar, when used as building materials, can prove to be expensive.
References