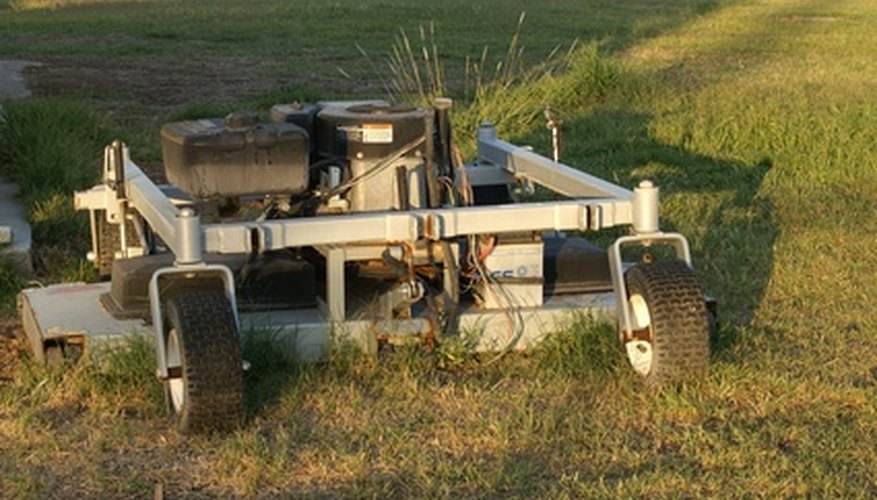 Briggs & Stratton has been producing lawn equipment engines for many years. Its large engines, which are used on riding lawn mowers, include alternators to produce power for lights and other accessories. Some Briggs & Stratton engines are equipped with dual-circuit alternators, which are unique to lawn mowers.
Construction
A dual-circuit alternator is basically an alternator with two outputs. Briggs & Stratton runs one of these outputs through a rectifier to produce a direct current, or DC, circuit. In essence, this alternator produces alternating current—AC—and direct current.
Purpose
The AC and DC circuits are used to power different accessories on the lawn equipment. The AC circuit usually powers the lights. The DC circuit keeps the battery charged.
Benefits
In this configuration, the lights are not connected to the battery. This prevents the battery from being rundown by the lights. This reduces the load on the battery.
Disadvantage
Because all of the lights' power comes directly from the AC alternator, the lights cannot be used unless the engine is running. This might pose a problem in rare situations where the lights need to be on while the engine is off.
Parts
The dual-circuit alternator consists of three parts. Attached to the flywheel is a series of magnets that produce the magnetic field needed for the alternator operation. Below the flywheel is the AC alternator, which produces two separate AC currents on two different circuits. The final piece is the rectifier. One of the two AC circuits is sent through the rectifier to change the AC current to DC current.