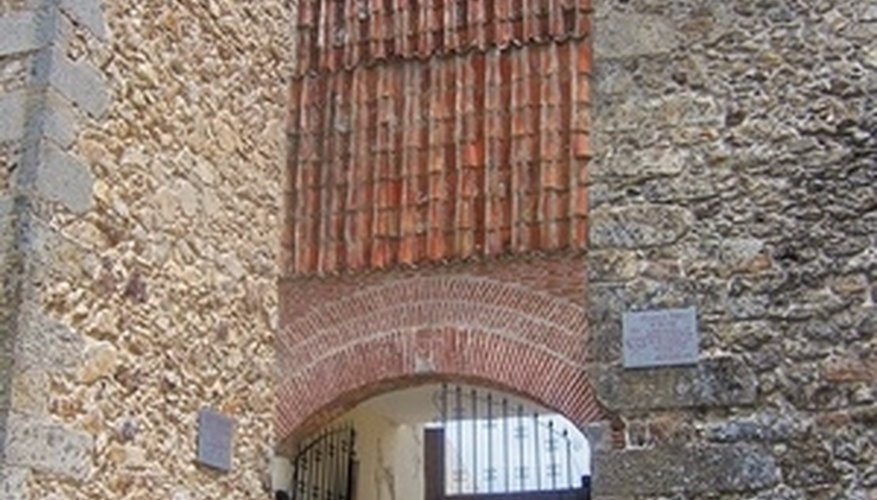 Many of us have marveled at the elegant or eccentric designs on many celebrity driveways or simply on our neighbor's patio. The smooth surface that contains hundreds and hundreds of small rocks and pebbles embedded in it looks to have taken forever to set. This beautiful concrete finish that can be shaped and molded in to nearly any desired shape is exposed aggregate.
Definition
Exposed aggregate is a particular method of laying concrete. A surface layer of concrete is removed to expose the mixed-in aggregate. The aggregate is either mixed in with the concrete batch, or it is set onto the surface.
Exposed aggregate is used mostly for driveways, walkways, patios and pool sides. Exposed aggregate techniques can also be used on vertical surfaces such as decorative walls and sound barriers.
Benefits
An exposed aggregate finish gives you a spectacular look with minimal extra cost. Also, the surface created through this process is durable, non-skid, and it is resistant to weather extremes and heavy traffic, according to the website Concrete Network. Using the technique you can easily follow any decorative plan, due to the near limitless types and sizes of decorative aggregate and the availability of stencils, stamping and staining.
Process
When exposing aggregate, the contractor's rule of thumb is to expose "no more than one-third the diameter of the aggregate particle," according to the website.
There are several ways to expose aggregate including brushing, using chemicals, or blasting. The brushing method is the oldest and the simplest, because all it involves is spraying down the freshly laid concrete with water and scrubbing it with a broom until the aggregate is exposed. The chemical method uses chemical retardants, such as sodium gluconate and sorbitol, to slow down the setting process of the concrete to allow the contractors another full day to remove the layer. The blasting method utilizes either sand- or shot-blasting to wear away the top layer of the set concrete.
Maintenance
Due to the exposed aggregate's durability and resistance to weather and heavy traffic, there is little to no maintenance required other than occasional washing of the concrete itself, according to Concrete Network. In addition, applying a transparent concrete sealer to the exposed aggregate can greatly extend its life and help protect it from the harshest of conditions such as dusting, stains and abrasion. Sealers also enhance the color by accenting its richness and depth.
Repair
The first step to repairing is to clean the surface thoroughly, whether through scrubbing or blasting, and to make sure the surface is as smooth as possible. Laying new concrete will be necessary, and to achieve the exposed aggregate look, the exposing process will have to be repeated.