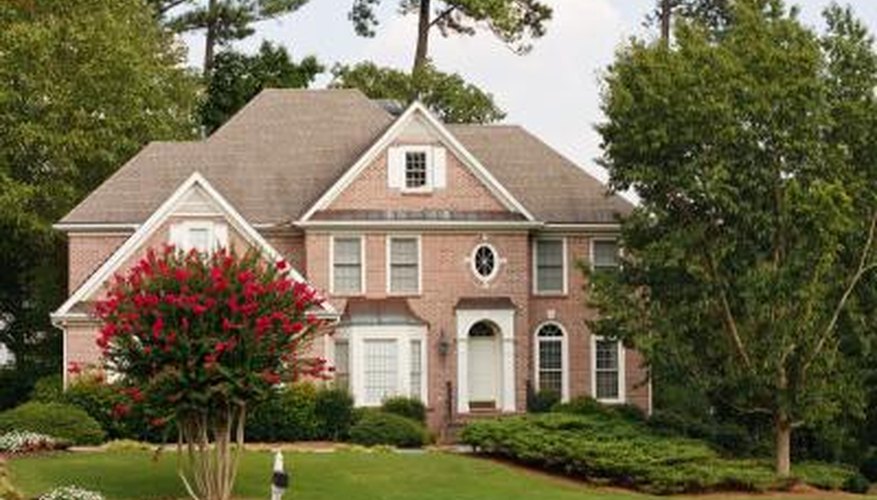 Darryl Brooks/iStock/Getty Images
Dwarf trees are versatile additions to your landscape. Their smaller size makes them easier to care for and prune, and they fit well into today's limited landscapes. Many flowering dwarf trees also produce full-sized fruit. The smaller size of the tree makes harvests less abundant, which suits today's family size, and easier on the tree owner, usually requiring only a simple ladder.
Varieties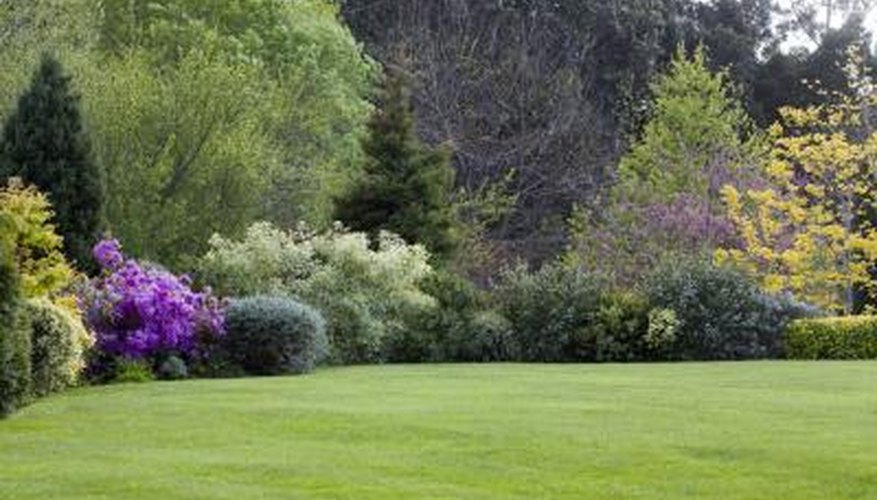 isabel tiessen pastor/iStock/Getty Images
Before you purchase a dwarf flowering tree, determine your growing zone so you can be assured the tree you select will grow in your area. Many flowering trees are available that do not bear fruit, such as varieties of dogwood, Ann magnolia and crape myrtle. But most dwarf flowering trees, such as Meyer lemon, kaffir lime, apple and orange trees, produce fruit.
Size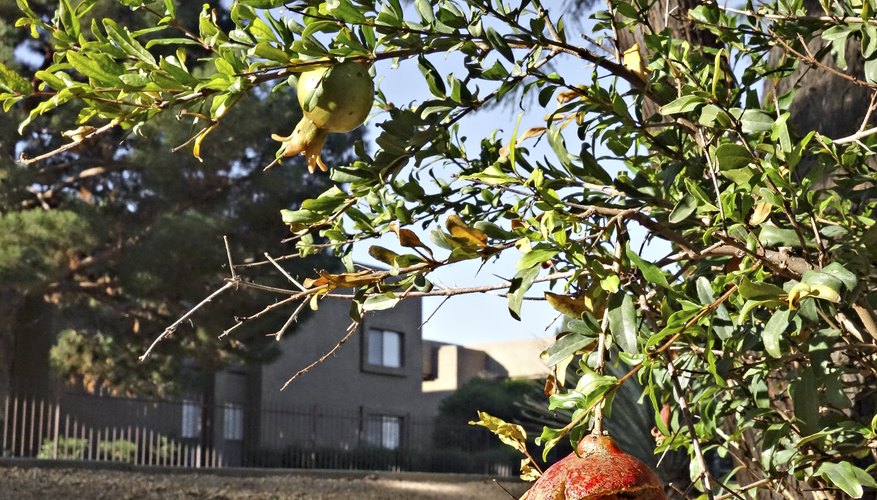 EuToch/iStock/Getty Images
Dwarf trees are generally those trees designed to grow under 10 feet tall, but, depending on the variety, can be as small as 4 feet tall. Many kinds of full-sized flowering trees are available in dwarf sizes. These trees are ideal for small yards and can even be grown in containers. Some, such as dwarf citrus or banana trees, make excellent house plants. Do not overcrowd these trees; they need air circulation just like their full-sized counterparts.
Growing Conditions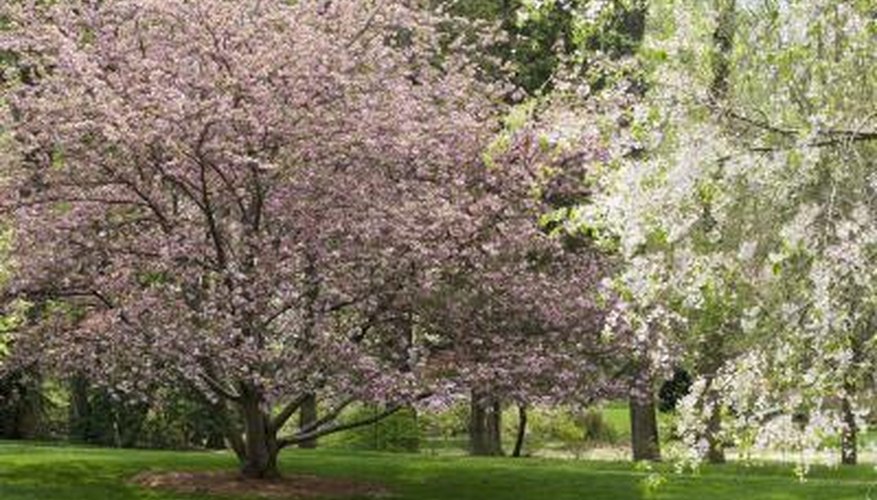 Jill Lang/iStock/Getty Images
Most flowering dwarf trees require full sun, but some, like the dogwood tree, are traditionally grown in the understory of taller trees and can tolerate partial shade. Plant your dwarf flowering tree in well-drained soil. Dwarf flowering trees benefit from deep watering at least once a week and applications of general purpose fertilizer as the flowers are emerging in the spring.
Pruning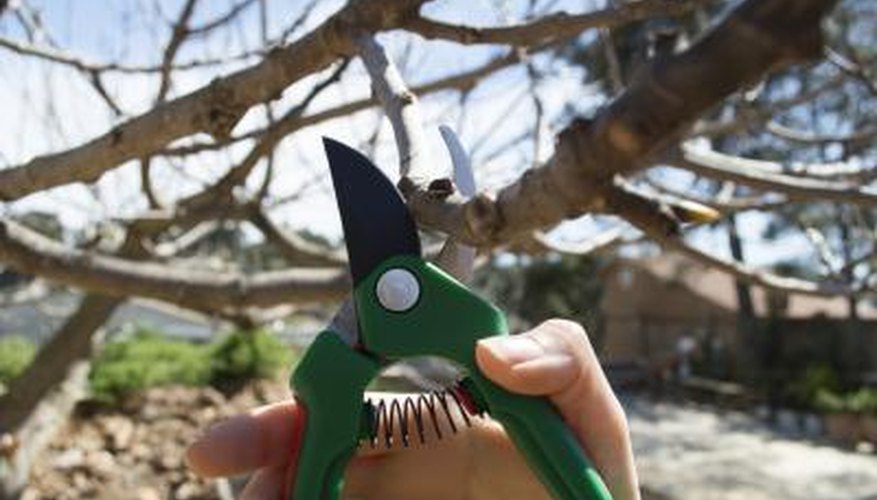 Manuel-F-O/iStock/Getty Images
Dwarf trees need the same type of pruning as full-sized trees. Prune while the tree is dormant, usually in the late winter before new growth emerges. To improve circulation, remove any dead or diseased branches and any branches growing toward the center of the tree. Especially for dwarf flowering trees grown indoors, you can prune to shape.
Pests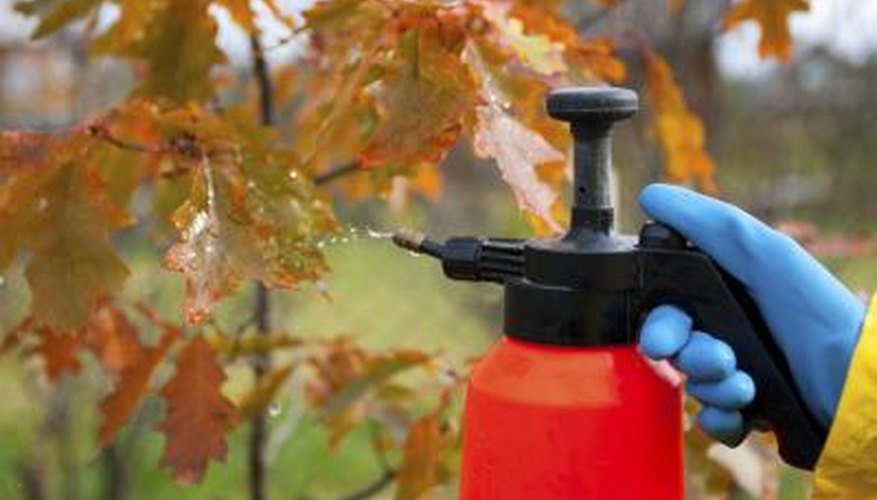 Tatiana Goydenko/iStock/Getty Images
Dwarf flowering trees fall prey to the same pests as full-sized trees. Inspect them often for insect or fungus infestation. Be on the look out for deformed or discolored leaves or a decrease in the amount of flowers. These can indicate an insect infestation or the presence of fungus. Keeping your tree healthy is the best way to avoid your tree falling prey to pests. Spray your tree with an insecticidal soap, and use a fungicide if necessary to eliminate these problems.
Fruit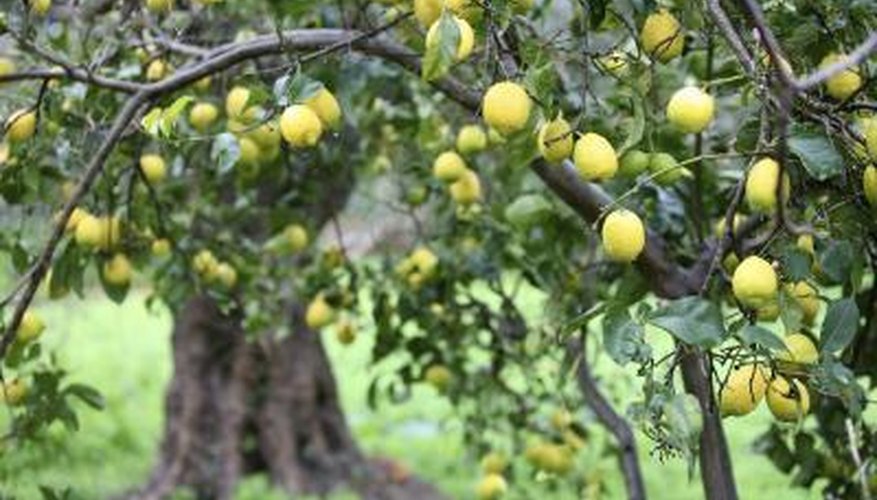 Paul Cowan/iStock/Getty Images
It's important not to overcrowd your dwarf tree to avoid tree limbs becoming overloaded and breaking. When the fruits are about 1 inch in diameter, thin so the fruit is at least 6 inches apart. Pick the fruit when they are full-sized and have changed color.
Resources