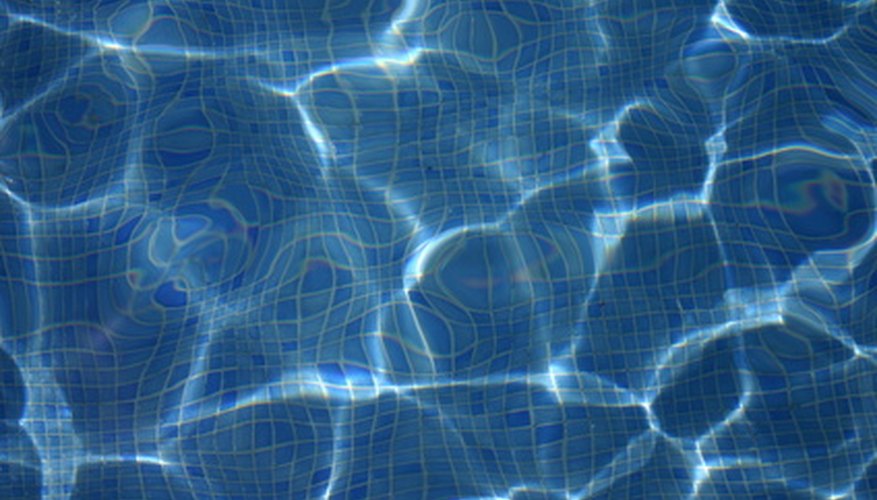 A pool safety fence protects children and pets from pool accidents. According to the Consumer Product Safety Commission (CPSC), approximately 3,000 children under the age of 5 are taken to the hospital each year due to pool accidents and approximately 260 die from their injuries. In California, in 2007 there were 38 incidents of drowning in pools for children 4 years of age and under. Barriers, such as pool fences, can help to prevent such accidents and deaths.
Swimming Pool Safety Act
California law states that any new or remodeled pool or spa, done on or after January 1, 2007, is required to have at least one of the seven required safety features. One option for homeowners is to install a fence, wall or removable mesh fencing around the pool or spa. The fence must also include a gate that is self-closing, self-latching and able to be locked. The law applies to privately owned, single-family residences.
Mesh Pool Fencing
The mesh pool fence must meet the specifications of the American Society for Testing and Materials (ASTM). Mesh fencing is easy to remove and reinstall each time the pool is used. The fencing comes in 15-foot sections, with a height of 60 inches, meeting the California state law requirements. The fence inserts into sleeves, which are drilled into the concrete or surface surrounding the pool.
Fence or Wall
The law sets specific requirements for the minimum height of a fence, the maximum gap between fencing and the maximum space between the ground and the bottom of the fence. A fence must be at least 60 inches tall. The spaces between the slats in the fence must be less than 4 inches and the space between the bottom of the fence and the ground is limited to 2 inches. The gate latch on the fence cannot be lower than 60 inches from the ground. Lastly, there cannot be any objects or protrusions near the fence that provide a way for a child under the age of 5 to climb over it.
Prevention
According to the Consumer Product Safety Commission (CPSC), drowning is the leading cause of death in California around the home for children 5 years and younger. The CPSC found after reviewing data on the drowning of children in residential pools that the best prevention is by constructing barriers. The guidelines state a barrier should be around both above ground and in-ground pools, as well as spas and hot tubs.
Other Options
The Swimming Pool Safety Act allows for other forms of drowning prevention safety features to be used instead of a fence or wall. A pool safety cover that meets the requirements of the ASTM is allowed. In addition, alarming the doors that directly access the pool area, or using self-closing, self-latching equipment on doors accessing the pool area may be used. Lastly, a pool alarm, which sounds when the pool is accessed accidentally, is an option.