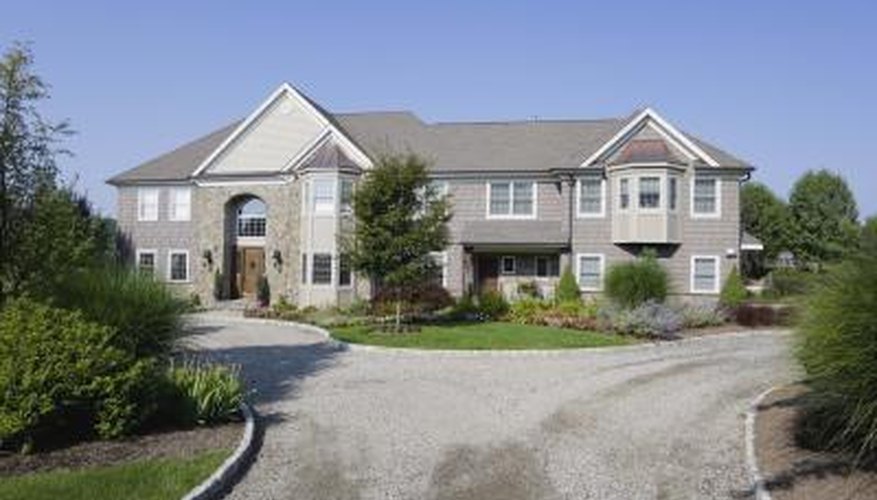 Choosing between an asphalt or a concrete driveway is about more than just color and texture preferences. These two types of paving materials have clear differences, some of which are based on their reactions to climate. Innovations in the decorative paving industry make it possible to choose either material without sacrificing quality or durability.
Cost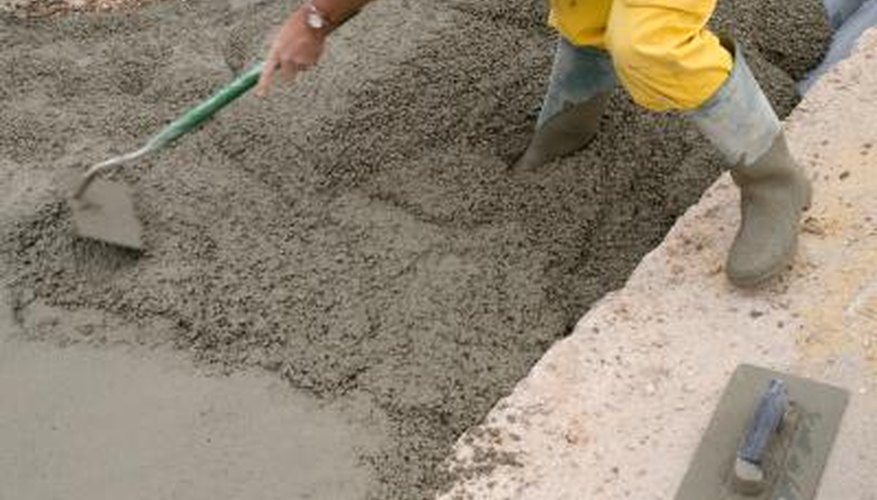 Generally, asphalt has been about 30 percent cheaper than concrete. Because it is a petroleum product, its cost changes along with the price of oil. Fluctuations in oil prices will at times cause the price of asphalt to be about the same as concrete.
Maintenance
Once concrete is poured, dried and sealed, it requires almost no maintenance other than occasional cleanup of oil or gasoline spots. An asphalt driveway requires a sealer six weeks after the asphalt is laid and then a reapplication of the sealer every three years. Some of the requirements for sealer reapplication will vary depending on the type of sealer you use. Acrylic sealers, for example, will last longer than other types of asphalt sealers.
Durability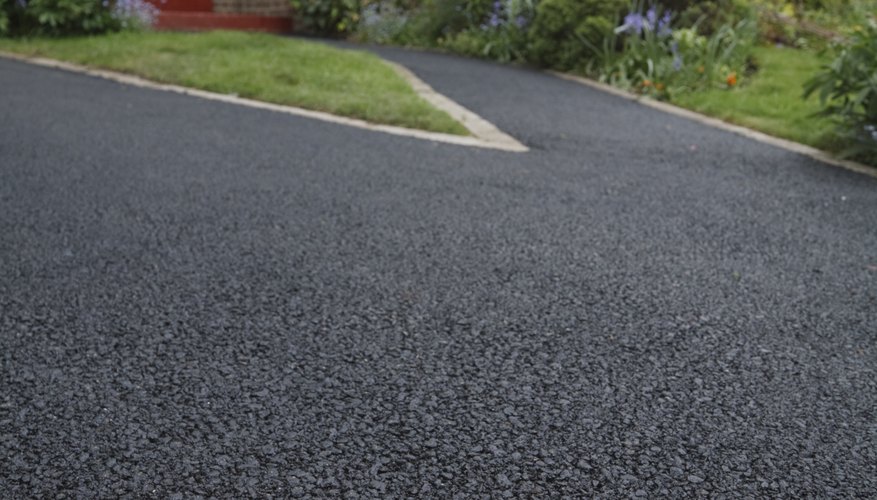 Asphalt is often the material of choice for homeowners in northern climates because it holds up in well in cold weather. When it does crack, it's much less expensive to repair than concrete. People who live in southern climates avoid asphalt because the consistent high temperatures tend to soften it. Overall, concrete will last as much as three times longer than asphalt.
Appearance
Concrete has a lighter color, so it's more reflective and easier to see in the dark. Asphalt has a solid black surface mixed with shades of deep charcoal gray. Personal preference will factor in to your choice, as well as how the color fits in with your landscaping and home exterior.
Overlays
Asphalt or concrete overlays are mixed with polymers to make them extra-durable, and they're available in a variety of earth-tone colors. There's even an ivory-colored asphalt if you want that material but prefer a lighter surface. Choose a plain driveway surface, or try a variety of decorative stamps. When applied to the wet overlay, these stamps create texture impressions of brick, flagstone, cobblestone or slate.
References