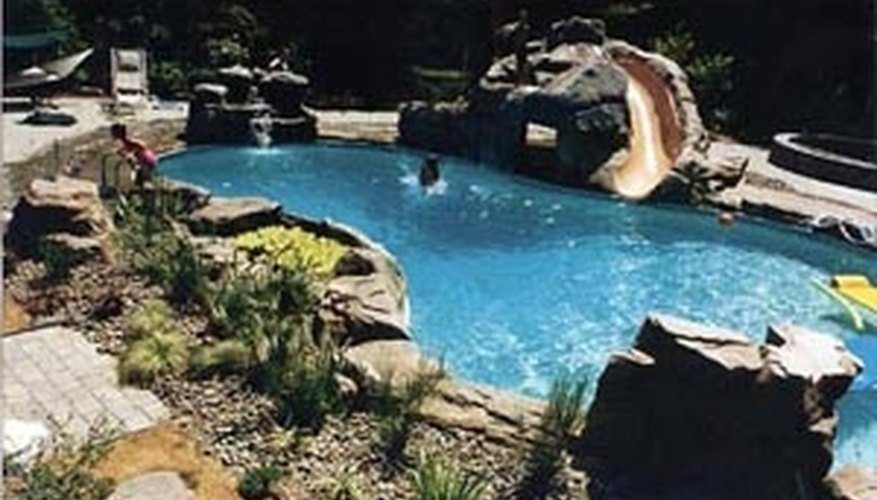 Inground swimming pools not only provide hours of enjoyment on a hot summer day, but also add value to your property. While having a pool constructed in your backyard may add value, you also want to make sure it fits in your budget. Many factors can determine the cost of your pool, from pool type and construction costs to the filters, pumps and extras that enhance the pool's beauty and fun.
Types of Inground Pools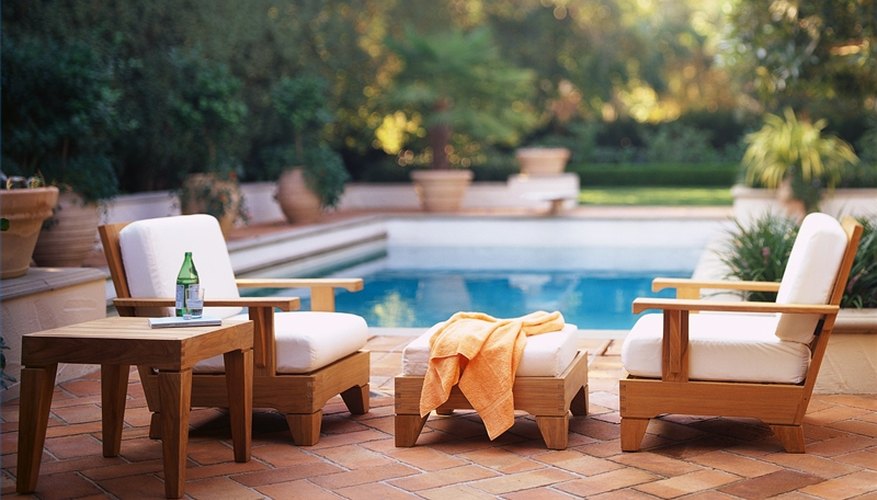 There are three types of pools: fiberglass, vinyl and concrete. A fiberglass pool is produced by a manufacturer and brought to the pool site in one piece for easy installation. These pre-made fiberglass pools are more expensive than concrete pools, but will save money over time because they require less chemicals. This type of pool generally takes two weeks to construct. The concrete pool is better suited for areas with high temperatures and comes in various finishes like paint, plaster and pebbles. If you are looking for strength and value, concrete is your best bet. Concrete pools provide more design options and can be customized to your taste. Construction time is anywhere from three to 12 weeks. Vinyl pools are more popular in cooler areas of the country because they can be winterized fairly easily. Liners are smooth and nonporous, making them easy to clean. Vinyl pools, however, can be punctured and may need replacement within ten years of installation. It will take one to two weeks to construct a vinyl pool.
Construction
If you use a pool company to install your pool, check their references. Ask friends who have had pools installed, check websites such as the Better Business Bureau, or simply ask the company for references. The installers should be able to provide advice when it comes to the pool site and advise you of any zoning or building requirements. The installer should also be able to advise the homeowner on any difficulties in excavating land that is rocky or close to water, and any additional cost the difficulties might entail.
Financing
Since pools tend to add value to a home, financial institutions may be more receptive to approving a loan. A pool can be financed for several years to provide the homeowner with low monthly payments. It is also smart to shop around for the best pool price before becoming obligated to long-term financing. Contact several pool companies and request written quotes.
Do It Yourself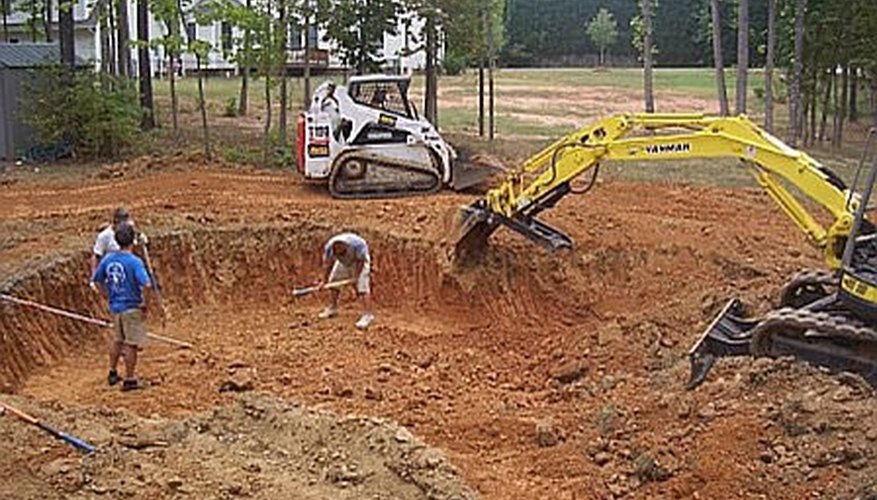 If the cost of paying a pool company and their installers is overwhelming, pool kits can be bought for a fraction of the cost. You may even want to hire your own contractor to work on your pool kit. When purchasing a pool kit, make sure you are dealing with a reputable company that has been around for a while, provides quality products and can provide support over the phone. Make sure you have all of the needed equipment to construct the pool. You may want to hire someone to perform the excavation work who will know how far to dig and where cable lines and water lines are located, as well as any zoning or building regulations. You also may need a permit before building, so check with your local licensing board.
Extras
When purchasing a pool, extras like a slide, diving board, waterfall or separate whirlpool can add a great deal to the cost of the pool. If it is within your budget, you may want to install any extras such as a waterfall right away, otherwise you may not be satisfied if the item cannot be added later on. If you are looking at an extra item that could be installed later, like a slide or diving board, you may want to wait until you have additional funds.
Resources