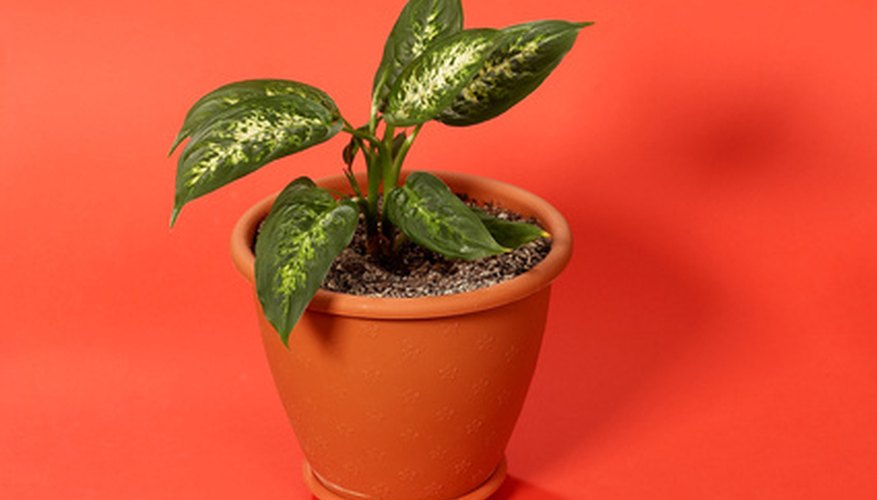 Flower pots are a core component of the backyard container garden. If you have unused pots lying around, like during the winter when your potted annuals may have died off, minimize the risk of damaging them by stacking and storing them on your patio or in your garage. With the right preparation, stacking your pots can help protect your pots so you can enjoy them for many growing seasons.
Empty the pots of any residual dirt. Rinse them under water, using liquid dish soap if necessary, to remove all vegetation, dirt and debris both inside and outside.
Let the pots air dry thoroughly. Storing wet pots may result in mildew and bad smells, or even slight disintegration in ceramic pots. Drying times vary by the pot material. Plastic pots will dry within a few hours, but unglazed ceramic pots can take several days.
Turn the pots upside down. This helps keep potential moisture and condensation from collecting at the bottom of the pot where it may freeze and crack the pot.
Wrap the pots in a couple layers of newspaper or paper towels. This helps cushion the pots against cracking and scratching.
Stack the flower pots. Start with the smallest pot. Put the next biggest pot over it and continue from smallest to biggest until all of the pots are nestled together. If you have very many pots, don't stack higher than a couple of feet or else the tower of pots may fall over and break.