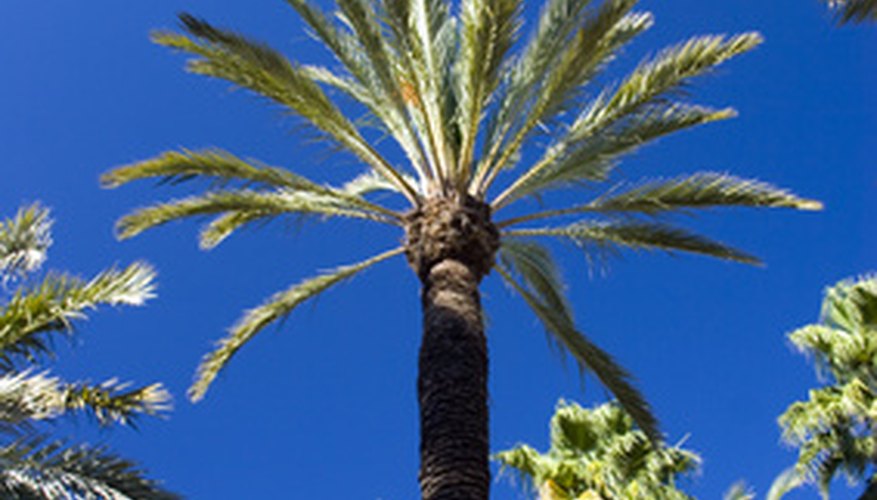 The availability worldwide of a host of tropical plants that were once native to just a few places, reflects well on early botanists. They ventured into the unknown, coming away with plants and flowers to introduce into their own countries and subsequently to the world stage. Today, many plants that were once exotics are now commonly found in our homes and gardens.
Hibiscus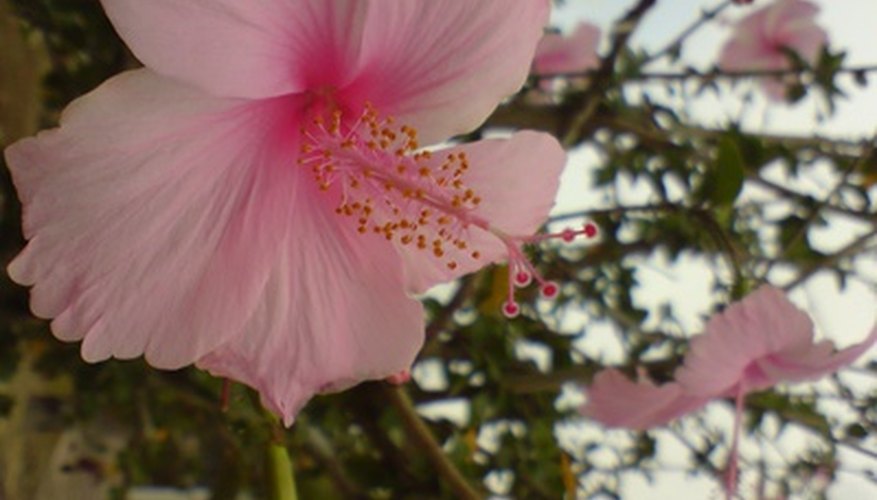 Native to China, the tropical hibiscus plant (Hibiscus rosa-sinensis) is a member of the Malvaceae or mallow family. Today, hibiscus plants grow in many countries of the world, from India and the Pacific Islands to Europe and the United States, Australia and New Zealand.
With its pink and white flowers, perennial hibiscus are among the most popular because of their large, 5-inch blooms. Hibiscus blooms are short-lived, opening in the morning and usually spent by the afternoon. The sizes of hibiscus flowers, bushes, shrubs and trees vary widely. Blooms range from 2 to 12 inches in diameter. None of them takes kindly to temperatures below 50 degrees F.
The American Hibiscus Society, founded in 1950, reflects the plant's popularity. The yellow hibiscus or pua aloalo (Hibiscus brackenridgei) is the state flower of Hawaii (which became a state in 1959). Hibiscus arnottianus and Hibiscus waimeae are white-flowered species native to Hawaii.
Bamboo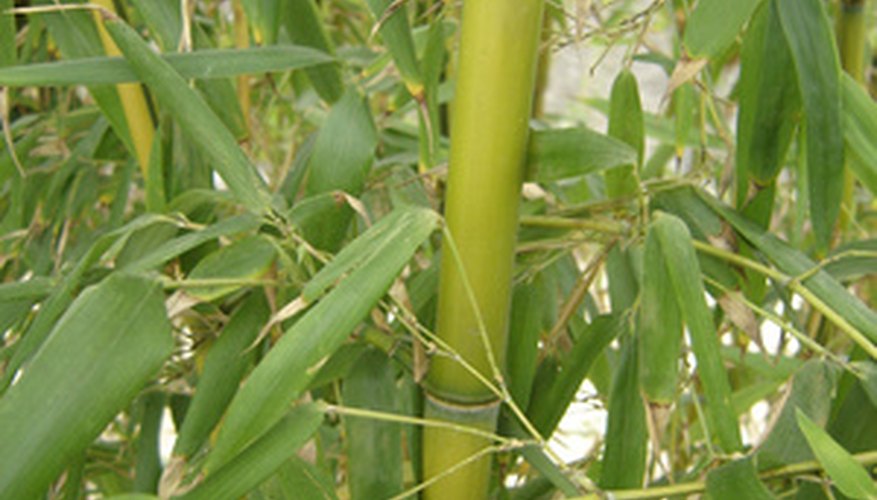 There are over 70 genera and about 1,500 species of bamboo. Hardy evergreen bamboo dates back over 7,000 years in China. It is probably best known as the favorite food of China's giant pandas who can feast on up to 85 pounds of bamboo shoots, leaves and stems daily. With the exception of Antarctica, bamboo plants grow readily worldwide.
Tropical bamboo grows best outdoors, in well-drained soil, with full sun and regular watering and fertilizing. Generally, it has clumping roots that expand more slowly than the root systems of temperate bamboo. The great advantage of the bamboo plant is its ability to regenerate itself speedily after cutting.
Bougainvillea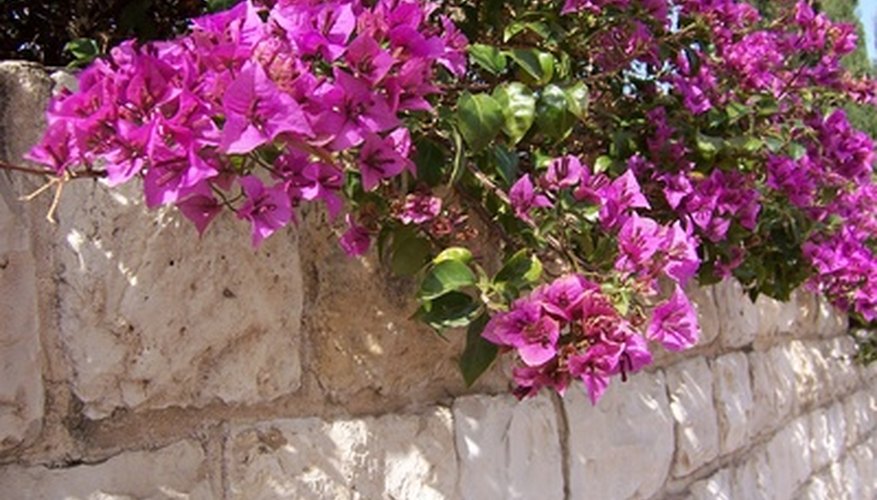 Bougainvillea (Bougainvillea spp) is native to South America, although today it colors the worldwide landscape, growing showily in the United States, the south of France, southeast Asia and Australia. It is a member of the Nyctaginaceae family.
These flowering, mostly evergreen vines and shrubs were named for French naval officer Louis Antoine de Bougainville. In 1766 he commanded the ship, "La Boudeuse," which supplied a party of naturalists and scientists in Rio de Janeiro, one of whom named the climbing deciduous plant he'd discovered for Bougainvillea.
The Bougainvillea spectabilis, for example, is an ideal choice for arbors, pergolas and fences where its thorns and dense, rapid growth provide an ideal showcase for its vibrant papery bracts and flowers. The colors of bougainvillea range from pink, orange and white to purple, magenta, red and crimson.