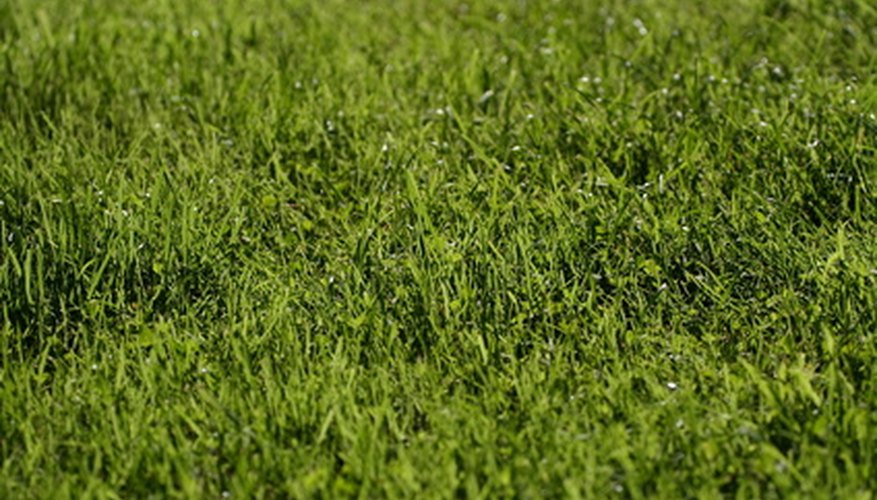 With minimal expense and preparation, you can replace dead spots in your grass with pieces of sod that will soon take root and grow. Sodding small areas makes sense for many gardeners because it is a cost-effective way to improve your lawn quickly without the hard work involved in seeding.
Spread a tarp near the bare spot. Dig up the bare lawn spot with the shovel. Insert the tip of the shovel into the grass at the perimeter of the bare spot and dig around the entire area to remove the dead grass. Remove approximately 4 inches of soil along with the dead grass. Place the dead grass and soil onto the tarp for easy clean up.
Separate the useful soil from the dead grass on the tarp. Make a pile of soil you will use for sodding the hole.
Add one part peat moss or aged compost to the pile of soil to enrich it. Mix the two ingredients well with your hands.
Place some of the enriched soil back into the hole where you removed the dead grass. Spread the soil out into a flat layer with the hand rake. Do not place so much soil back into the hole that the sod is higher than the surrounding grass.
Sprinkle a thin layer of starter fertilizer over the prepared hole.
Place the sod piece near the hole and cut the sod to fit the hole using the utility knife.
Insert the sod piece into the hole and push it down firmly with your hands to ensure the sod has full and direct contact with the soil beneath it.
Water the newly-sodded bare spot generously with the garden hose. Provide water once or twice each day for the first two to three weeks until the sod establishes fully in the soil.
Things You Will Need
Shovel

Tarp

Peat moss or aged compost

Hand rake

Starter fertilizer

Sod pieces

Utility knife

Garden hose
References