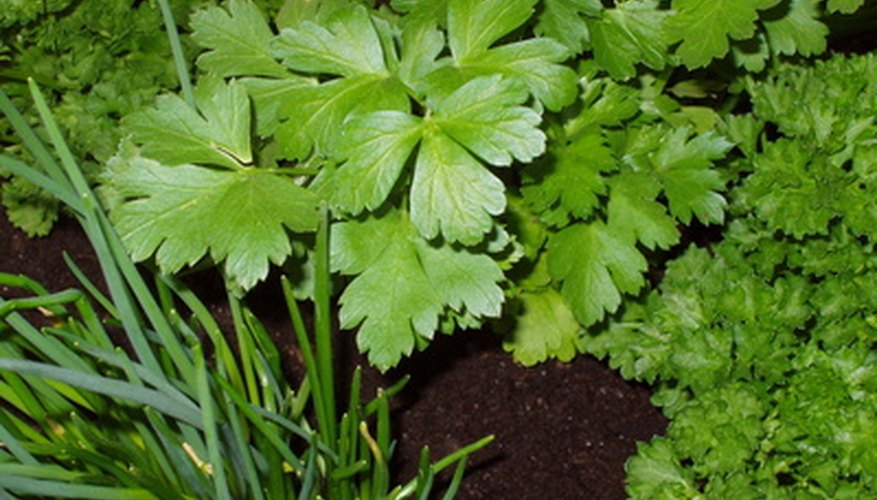 The versatility of herbs makes them an asset to any garden.They are used as spices, for teas and for medicinal purposes. Some herbs attract beneficial insects to the garden, reducing the need for insecticides. Herbs are easy to grow, requiring well-drained soil, six hours daily of sun and a balanced fertilizer. Most herbs can be grown from seed or by transplant and can be used fresh or dried for later use. Add variety, beauty and fragrance to your garden by planting herbs.
Sweet Basil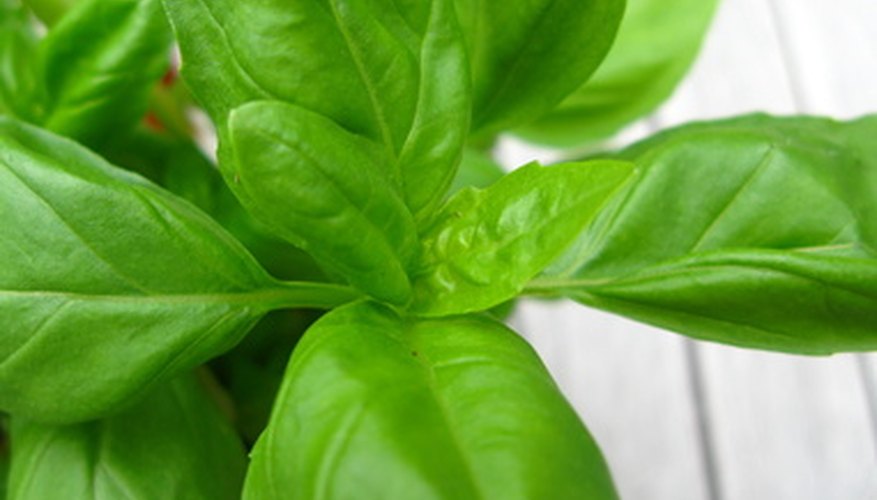 Sweet basil (Ocimum basilicum) is also known as common basil. Basil is an annual herb that requires full sunlight for optimal growth. It can be grown directly in the garden from seed or by transplant, which will provide an earlier harvest. At maturity, sweet basil will reach a height of 2 feet.
To avoid blooming, Clemson University Cooperative Extension recommends harvesting leaves from your basil plant frequently. Blooming can result in a reduction in flavor. The leaves of the basil plant are used to flavor stew, soup, sauces and meats.
Chives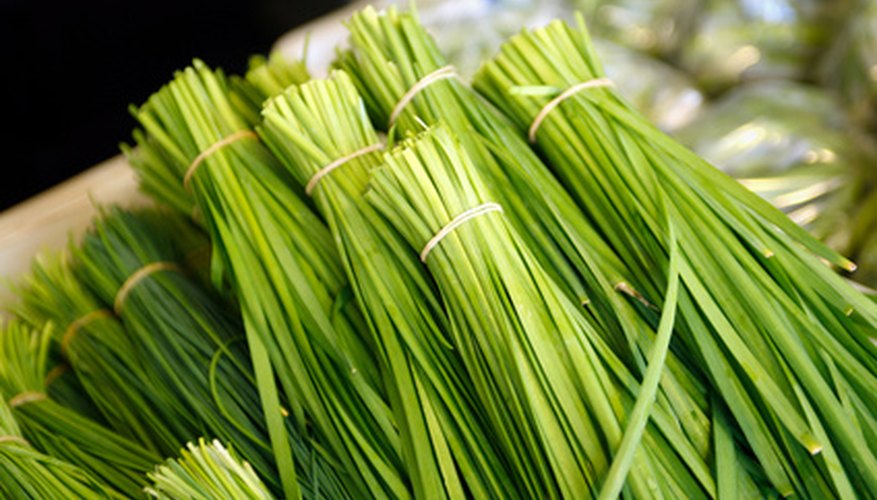 Chives (Allium schoenoprasum) are a perennial herb that grows in sun or partial shade to a height of 12 inches. The plant has a grassy appearance and lavender flowers that can be eaten. The leaves are also edible and are used to flavor soups, salads, butters and dips. This herb is from the onion family and can be grown by transplant or by seed.
Cilantro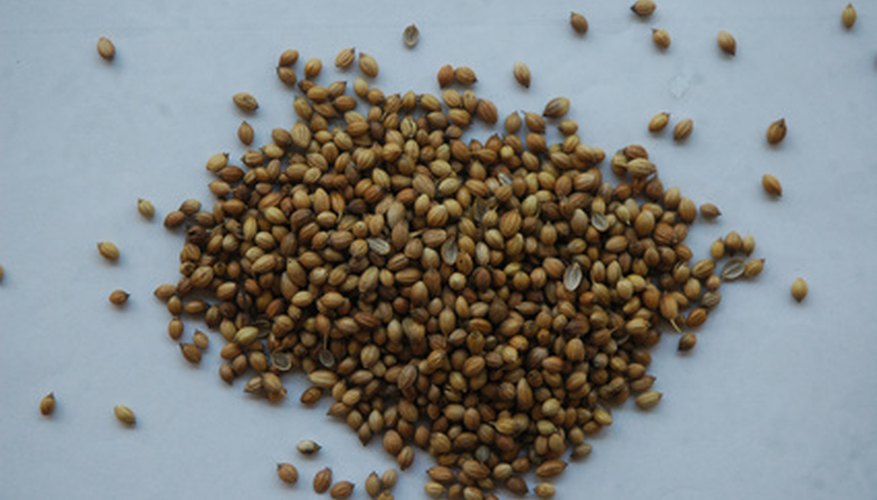 Cilantro (Coriandrum sativum) is an annual herb that grows in sun or partial shade from seed. It bolts to seed quickly in the summer, so frequent plantings are required for the edible young leaves. The entire plant can be eaten and is used in stews, sauces, meat dishes and soups. The seeds, also known as coriander, are frequently used in Indian cooking. The leaves of the cilantro plant are used to spice Asian and Latin dishes. Its other uses include scenting potpourris and sachets.
Mints
There are many varieties of mint (Mentha species), with spearmint (menthe spicata) being the easiest to grow. Mint is difficult to start from seed, but does well from transplants or propagation. This herb grows hardily in full-sun or partial shade and can become an invasive plant that should be confined. Frequently harvesting the leaves prevents mint from going to seed.
Mint is often used medicinally in teas to aid in digestion and can be used in beans to help with flatulence, reports the Kansas State University Research and Extension. Mints other uses include salads and jellies. (See Reference 1)
Lemon Balm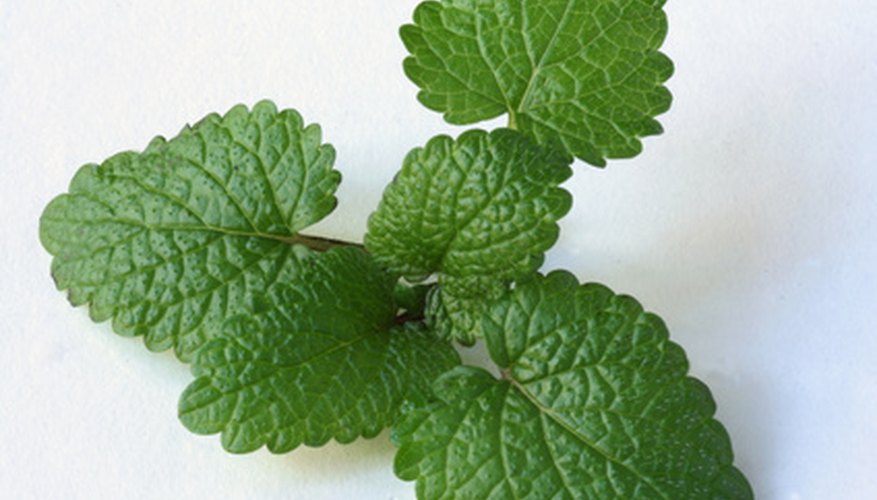 Lemon balm (Mellisa officinalis) is a versatile herb that can grow in sunlight or shade. Plant it in your garden for use in teas, soups, stew, meats, vegetables and as a garnish. The Kansas State University Research and Extension states that lemon balm is used medicinally for nervousness and insomnia. Its fragrant flowers are often used in potpourris. Lemon balm can be grown from seed, by cuttings or by propagation.