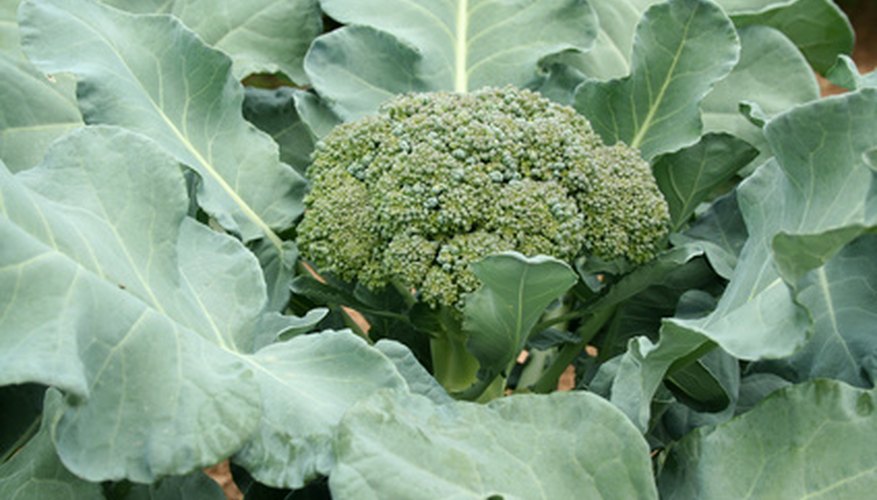 Central Florida includes Orlando and has both coastal and inland areas where temperatures may drop as low as 10 degrees Fahrenheit during the winter. Defined as Zone 9 on the USDA Plant Hardiness Zone Map, central Florida has hot, humid summers, and most vegetables should be planted either before or after the hottest months. Though tomatoes are a popular vegetable for any home gardener, they are difficult to grow in central Florida due to the humidity and should be avoided unless planted early in the year. However, many other vegetables thrive in this climate.
Beans
Many different kinds of beans grow well in central Florida, including bush, lima and pole beans. Both snap and shell bush beans grow well, and limas and poles should be staked or supported by trellises. All beans grow well from seed, and require full sun and regular water after the seedlings emerge. Beans should be planted between February and April or in September, though pole beans may be planted as early as August.
Broccoli
Broccoli is a prolific grower and each plant can produce a central bunch as well as side shoots that may be harvested. Among the best varieties to plant in central Florida are Early Green, Packman and Waltham. Plant broccoli, which can grow to 4 feet, between August and January. A biennial grown as an annual, broccoli requires full sun and regular water.
Collards
A staple in Southern cuisine, collards grow in leafy bunches and the bottom leaves should be harvested. Among the best varieties for central Florida are Georgia and Georgia Southern. Collards, which are biennials grown as annuals, should be planted between August and March. Plants have smooth, green leaves resembling cabbage, though they do not form a head. Collards require full sun to light shade and need regular water.
Potatoes
Both white and sweet potatoes grow well in central Florida, though sweet potatoes may be attacked by weevils. Among the best varieties to plant are the gold rush and Yukon gold white potatoes and the centennial and Beauregard sweet potatoes. When planting white potatoes, plant 2-ounce seed pieces with eyes, as these fare better than seeds. White potatoes should be planted in January or February. For sweet potatoes, it is best to begin with transplants purchased at a nursery or started from seed in your home before the growing season. Sweet potatoes may be planted between February and June. Both types of potatoes require full sun and regular water.
Resources