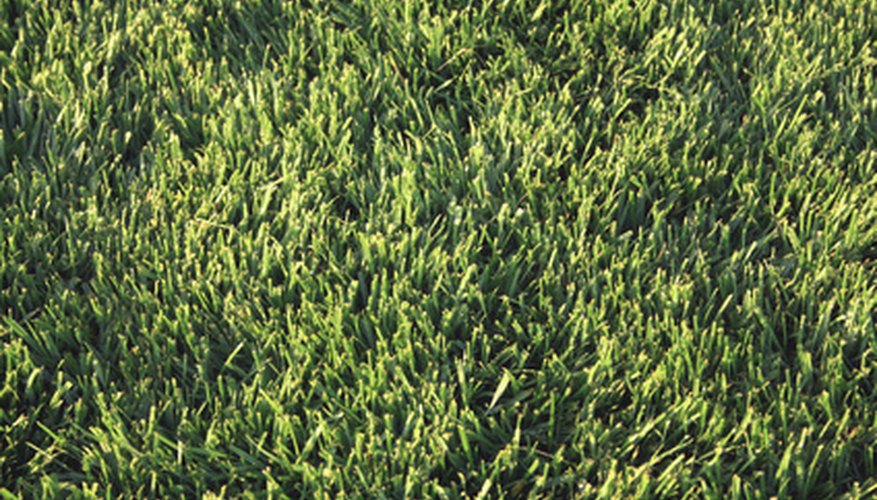 Crabgrass is a perennial weed that's prevalent throughout North America, wreacking havoc in lawns and spreading rapidly if not controlled. Though zoysia lawns are relatively low-maintenance and, if cared for appropriately, too dense for crabgrass to creep in, they are sometimes afflicted with this weed. Remove crabgrass immediately to contain the problem before it gets out of hand.
Use a handheld spade to remove the crabgrass manually. This is ideal for small bunches of crabgrass. Slide the spade under the crabgrass bunch and pull it upward.
Treat your lawn with herbicides for widespread crabgrass removal. Start with a pre-emergent herbicide applied in February before the crabgrass seeds germinate. Chemicals include oryzalin, bensulide and trifluralin. Administer onto your lawn according to the herbicide's label, since toxicity varies by product. These chemicals kill the dormant crabgrass seeds and break the weed's life cycle.
Follow with a post-emergent selective herbicide such as clethodim and fluazifop. This kills any crabgrass plants in your lawn that have already germinated without harming your zoysia.
Maintain your zoysia lawn to prevent a return of the weed. Mow the lawn at the maximum allowable height of 1 inch to help crowd out any other plants. Fertilize the lawn during the summer months of May through August with a standard lawn fertilizer to boost the lawn's vigor and further reduce the chance of crabgrass invasions. Zoysia is a warm season grass and fertilizing at any other time is detrimental--