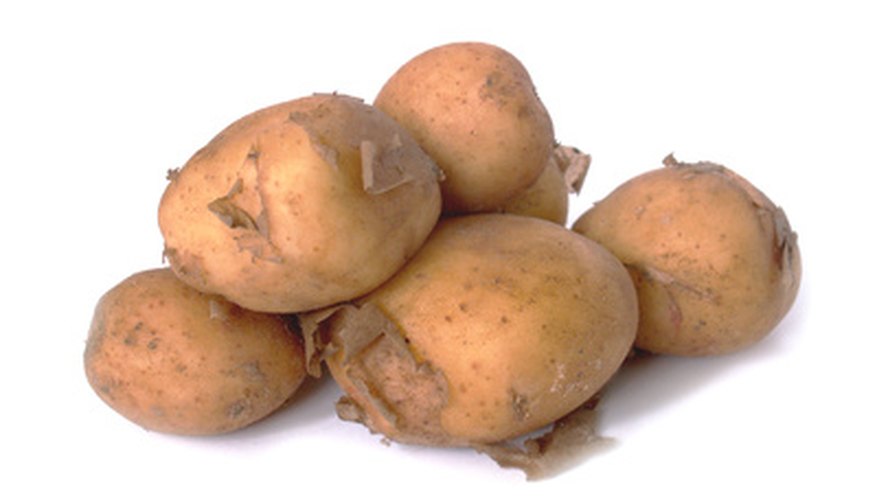 Washington has the USDA hardiness zones of 4 through 9 in the state, while the majority of the area falls in the zones of 5 and 6. Some vegetables can be container grown in these zones and do well. Make sure that you follow the correct planting instructions and use the right soil. Container vegetable gardening is a great idea because of the ability to bring the plants in when the weather is uncooperative and to be able to amend soil to the best conditions without having to do a large scale garden plot.
Rutabaga
The rutabaga or Brassica napus is from the cabbage family. With 12- to 20-inch long leaves and cross shaped yellow flowers, it is grown for the stems. It is hardy down to temperatures of 15 degrees F. Propagation should be from seed. Rutabagas are best grown in full sun with regular garden watering and most any soil.
Potato
The potato is an annual from the nightshade family and botanically known as Solanum tuberosum. It has 10-inch long leaves and star-like flowers 1 inch wide. The blooms can be pink, white, blue or lavender. The entire plant gets 3 feet high. Planting potatoes for the best growth should be in a well drained soil with regular watering and with full sun conditions. Propagation for a potato is from its tubers, what is known as "seed potatoes."
Mustard Greens
Mustard greens are a fast growing and easy to grow annual that is botanically named Brassica juncea. Leaves can be cooked or eaten raw. The plant grows 36 inches tall with yellow flowers. Cultivars will vary on the color of the leaves and the flavor. They are pest free in cold weather and can be harvested a month after planting. Growing conditions should be full sun or partial shade and regular watering. Propagate via seed.
Spinach
An annual, spinach is botanically known as Spinacea oleracea and from the goosefoot family. It is grown for its edible leaves. It needs to be grown in full sun and well drained soil. For the zones of 4 through 6, it should be planted 4 to 6 weeks before last frost and for zones 7 through 8 it needs to be in the months of September, October or in November. Propagate via seed.