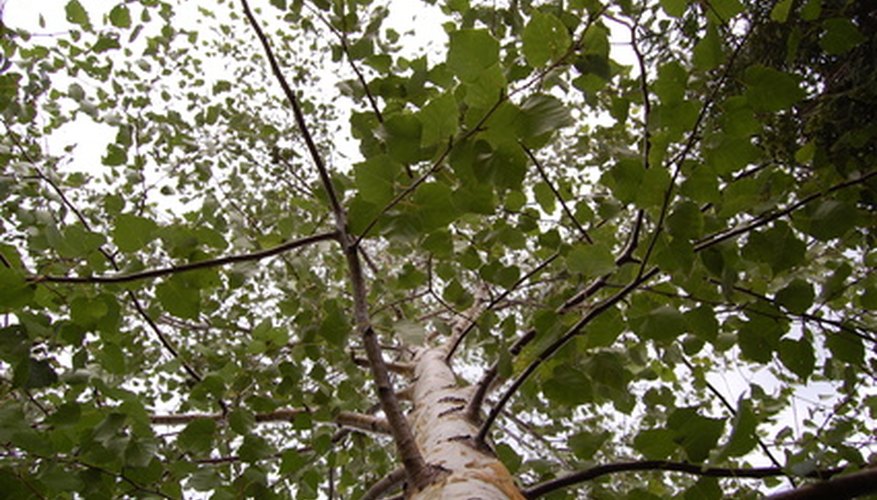 The green ash tree is a very hardy tree that can survive a lot of conditions. This tree can provide plenty of shade, protecting people from the sun. The tree can also decrease windiness by blocking out the wind. These trees are preferably grown in areas where the soil conditions are not ideal for other trees, such as areas with compacted soil, drought or flooding.
Identification
The green ash tree has an ash-gray color, giving the green ash tree its name. The green ash tree reaches the height of 50 to 60 feet. This tree can spread out to 20 to 30 feet. The shape that this tree develops is a pyramidal shape. The buds have an opposite arrangement and have a dark, rusty brown color. The buds are generally 1/8 to 1/4 inches. The flowers that bloom on the green ash tree are green panicles that occur in clusters. The fruit is called a samara and is 1 to 2 inches long. The color of this fruit is light brown to tan. In the fall, the leaves turn yellow. The stems on the leaves are velvety. The leaves have a lance-like shape with dark green color. They are made up of compounds of five to nine leaflets.
Benefits
The green ash tree is used for landscaping purposes and also as a windbreaker. This tree was planted in many locations to replace the American elm tree that was mostly wiped out by the Dutch elm tree disease. The green ash tree has a tendency to grow very fast. The tree is easier to take care of than other trees because it is very adaptable and is able to survive both drought and flooding. This tree also survives very well in windy areas and is often used as a wind-break. The green ash tree is good for wildlife because the seeds of the green ash tree are consumed by several animals. The wood is solid and is used for furniture and sports equipment.
Survival
The root system of the green ash tree is shallow and wide-spread. The green ash tree likes all kinds of soil, though it prefers a pH level between 6 and 8. The green ash tree can survive even in soil that is very compacted. The one thing that the green ash tree does prefer is plenty of sun.
Types
The green ash tree comes in many types such as the Bergeson ash, the Dakota Centennial Ash, the Patmore Ash, the Prairie Dome Ash and the Summit Ash.
Pests
Cankerworms, ash borers and ash plant bugs are pests that commonly prey on the green ash tree. Diseases that commonly infect the green ash tree are stem decay, branch and twig cankers, anthracnose, leaf rust and ash yellows.