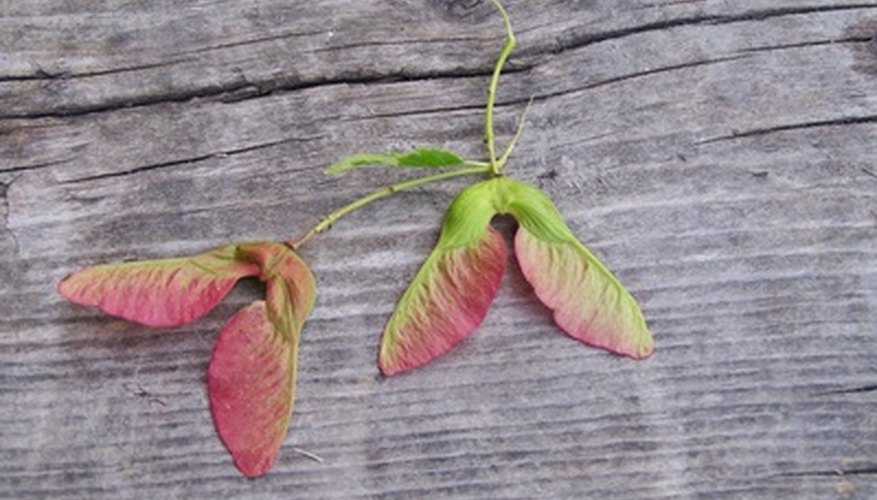 Maple trees belonging to the Acer genus produce their seeds in pendulous winged fruits called samaras or keys. There are hundreds of species of maple trees, and all produce fruit seeds after they bloom to propagate the species. The unusual winged shape helps them to be carried by wind and provides an additional decorative feature in the tree canopy beyond the richly colored foliage.
Identify samaras by their flat shape and slightly drooping lobes facing outward in opposite directions. Samara range from 1 1/2 inches to 3 inches and connect to the tree branch by a thin, 2 1/2-inch-long tensile stem attached above and between the two lobes.
Check for a thin husk with a papery texture sealed with a narrow seam around the perimeter of the samara. The outer husk can vary widely from green to bright red to blackish purple, according to the many species and cultivars of maple tree. The husk can be two-toned and can even change color as it matures, much like maple leaves do.
Look for developing maple samaras in the spring and mature samaras on the tree in summer. Samaras shed to the wind and ground in autumn. In fall and winter, look for winged samaras on the surface of the soil. The flat, papery seed coating can become tattered, breaking down to expose seeds for germination.