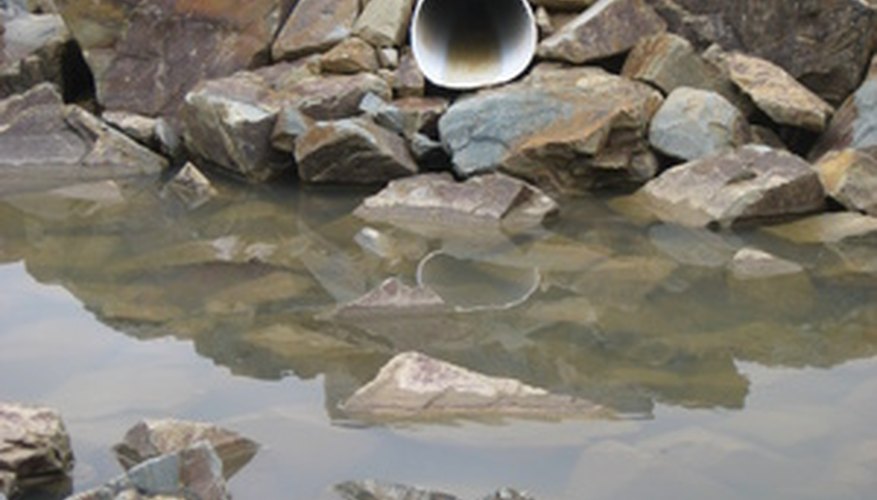 A French drain improves the drainage in a yard. Water moves through the perforated, corrugated pipe, down a slope and typically empties into a sewer drain or a ditch. Although it requires only a series of simple steps to install a drainage pipe in your yard, the process can be quite labor intensive.
Dig a trench 6 inches wide by 24 inches deep, and slope it downhill. The drain should end at a drainage ditch or sewer opening.
Fill the bottom 3 inches of the trench with 1-inch gravel.
Slip the corrugated pipe into a drain pipe sleeve. This sleeve keeps dirt out of the pipe and prevent clogs in your French drain.
Lay the pipe onto the gravel in the bottom of the trench.
Cover the pipe with 8 inches of gravel.
Cover the gravel with 4 inches of coarse sand.
Spread topsoil over the sand to fill the trench completely.
Place sod over the topsoil to disguise the presence of the trench.
Things You Will Need
Shovel

Corrugated drain pipe

Drain pipe sleeve

1-inch-wide fill gravel

Coarse sand

Topsoil

Sod