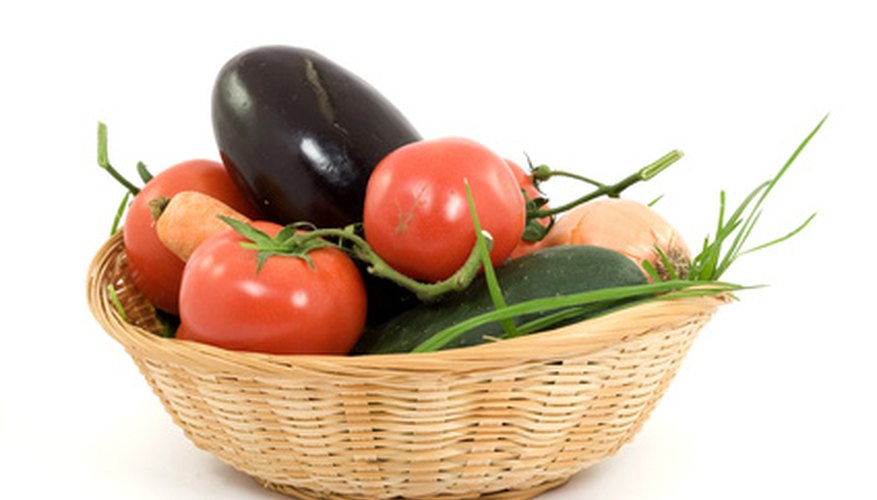 Don't let bugs ruin your backyard garden's harvest. Numerous chemical-based insecticide sprays are on the market to kill and deter pests from attacking your vegetables, but these products may have toxic side effects. Mix your own organic pest control spray to defend your crop in a safe and effective manner. The total preparation time is less than 30 minutes and the spray immediately begins to deter and control pests on your zucchini, tomatoes and other vegetables.
Add 2 quarts of water to a pot. Place the pot on a stove-top burner and bring the water to a boil.
Peel one to two heads of organic garlic while you're waiting for the water to boil. Drop them into the water once it's boiling. Allow the garlic to boil for five minutes. Remove the pot from the burner and let the liquid cool to room temperature.
Remove the garlic from the water. Discard the garlic. Pour the garlic-infused water into a spray bottle. Add 2 tablespoons of organic liquid dish soap. Close the spray bottle and shake it to thoroughly mix the contents.
Spray the solution onto your garden vegetables. The garlic scent deters pests such as rabbits and deer, while the soap suffocates insect pests and kills them. The soapy residue also discourages new insect pests from feeding on your vegetables.
Things You Will Need
Organic garlic

Water

Stove

Pot

Spray bottle

Organic liquid dish soap
Tip
Organic insecticides formulated from all-natural neem oil can be purchased in ready-made formulations from most garden stores and nurseries.
Resources