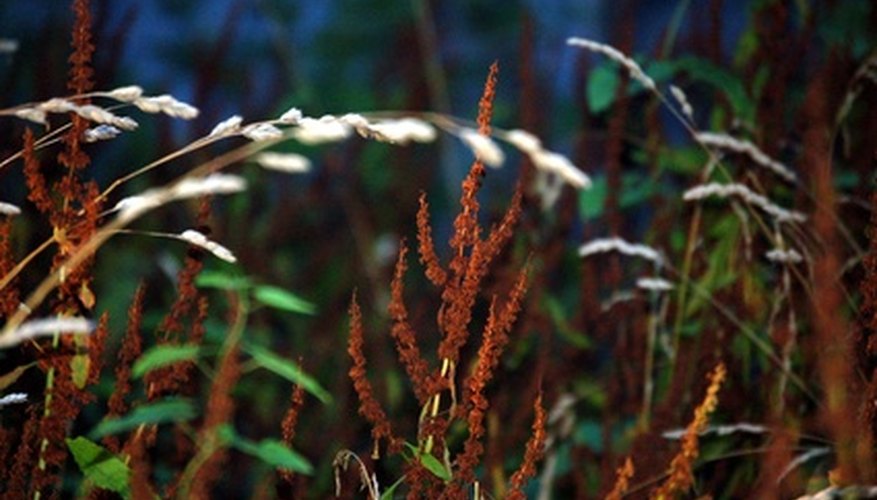 Weeds are plants that grow in an unwanted area. They make flower gardens less attractive and also steal vital nutrients from the soil, which can have a negative effect on the plants and vegetables growing around them. Pulling weeds is an acceptable option if you don't have too many of them. However, if you have a great deal of weeds, it is much better to create your own weed killer and use it to get rid of your weeds.
Bring a pot of water to a boil. Take the boiling water outside and pour it over the weeds. This will work for a group of weeds contained in small areas. For example, you may have some weeds growing in the cracks of your sidewalk.
Fill a gallon bucket with vinegar. Add the rock salt and mix until the salt is dissolved into the vinegar. Finish the homemade weed killer by dropping in your dish soap. Combine the three ingredients.
Fill the empty spray bottle with the homemade weed killer. You will have extra to refill your spray bottle if you run out.
Spray the weeds with the solution in the spray bottle on a sunny day. Spraying on a rainy day could result in the solution being washed off the weeds before it has a chance to work.