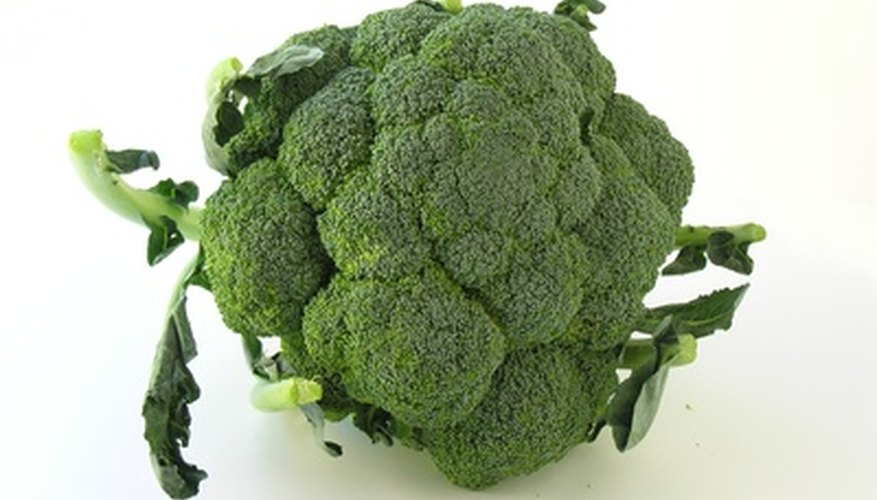 In places that experience drastic cold winters, March is a critical month to plant vegetables--it may be early for some vegetables or late for others. For some regions, March is the earliest time to get out and work the ground. For others, such as in temperate zones, March is the prime time for getting plants established for abundant summer growth. In addition, some cool season vegetables are ideal for planting in March.
Beet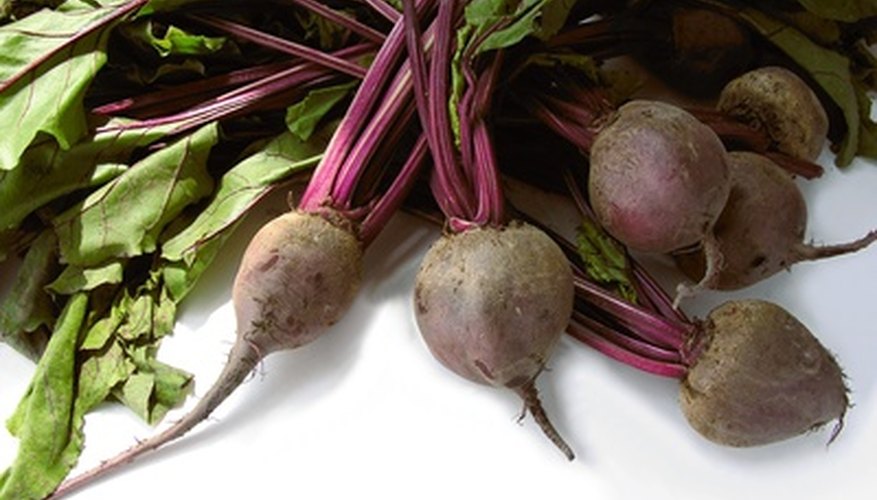 Beet (Beta vulgaris) is a popular garden vegetable throughout the United States. It is frost-hardy and can establish in the garden in March or 30 days before the first frost-free date in cold areas.
Soak beet seeds overnight in lukewarm water, drain them and plant them 1 inch deep and 1 inch apart. Cover them with loose soil and break the crust formed by beating rains with the gentle action of the rake. Transplant seedlings 3 inches apart, when they are 3 inches tall. The seedlings establish more easily under cool, moist conditions. Harvesting occurs 50 to 70 days after planting.
Beets cannot compete with weeds, especially when small. Frequent, shallow hand-weeding is necessary to control weeds. Remove weeds while they are still young. Deep cultivation after the weeds grow larger will damage the beet roots. Beets need a moist, fertile soil that is high in potassium to ensure they grow vigorously.
Broccoli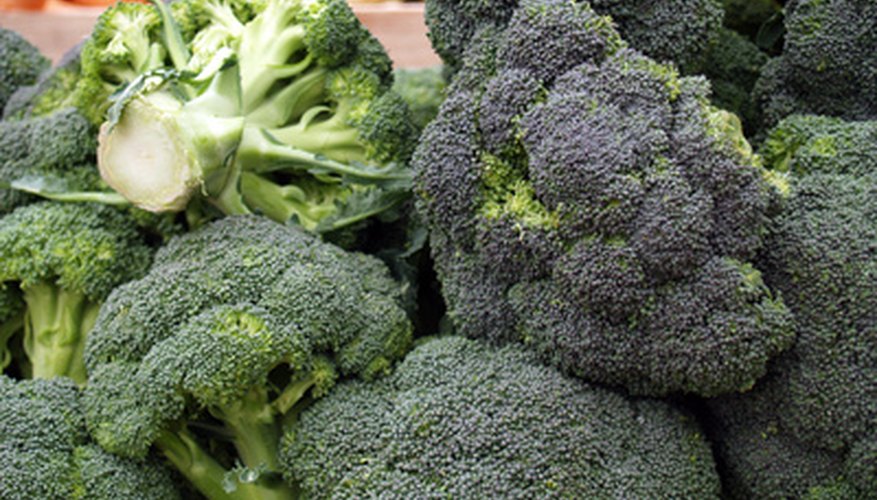 Broccoli (Brassica oleracea) is a hardy vegetable of the cabbage family. Broccoli is a cool-weather crop that does poorly in hot summer weather. Growing in the heat of summer will reduce the quality and quantity of yields. Broccoli develops best during cool seasons of the year, when exposed to an average daily temperature between 65 and 75 degrees F.
Broccoli prefers sunny locations and fertile, well-drained soil. Incorporating plenty of organic matter and a complete fertilizer into the area before planting will give the soil added nutrients. Plant seeds 1/4 inch to 3/4 inch deep, two to three weeks before the last frost of spring.
Thin seedlings or transplant broccoli 12 to 18 inches apart, in rows 2 to 3 feet apart. Side-dressing with additional nitrogen fertilizer after harvesting will encourage sideshoot development. Deep, infrequent irrigation (1 to 2 inches of water) and use of mulch will conserve water and reduce weed growth. Harvest broccoli when the heads are large and compact but before the flower buds open, approximately 80 to 90 days after planting.
Radish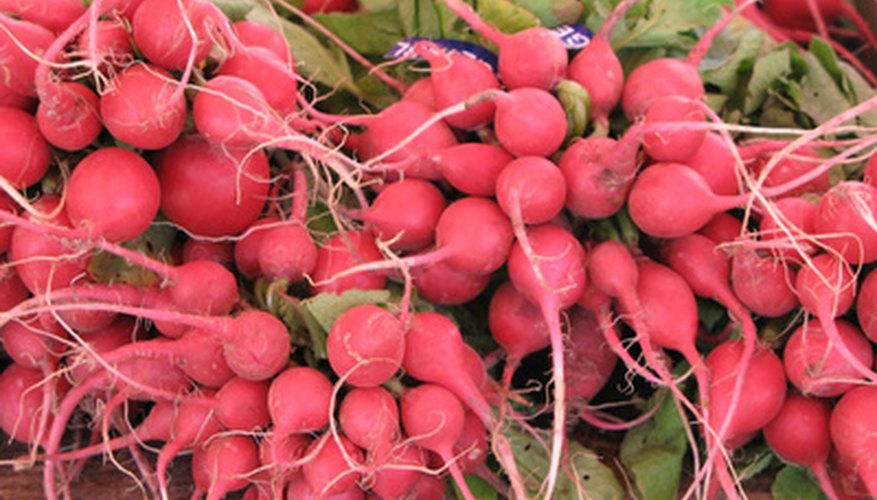 Radish (Raphanus sativus) is a cool-season, fast-maturing vegetable. Garden radishes can grow wherever there is sun and moist, fertile soil, even on the smallest city lot. The majority of radish varieties grow best in the cool days of spring, and some late growers can also grow in the summer.
Plant radishes in early until mid-spring. In spring, sow salad radishes at 10-day intervals starting two weeks before your average last spring frost, continuing to three weeks after your last frost date.
Radishes prefer well-prepared, moist, fertilized soil. Loosen the soil 6 to 10 inches deep, and mix in good compost or well-rotted manure. Sow seeds 1/2 inch deep and 1 inch apart, in rows spaced 12 inches apart. Seeds will sprout in 3 to 7 days when sown in soil temperatures of 60 degrees F. Thin salad radishes to 3 inches apart and Asian radishes to 8 to 10 inches apart after seedlings appear. Harvest 25 to 40 days after planting.