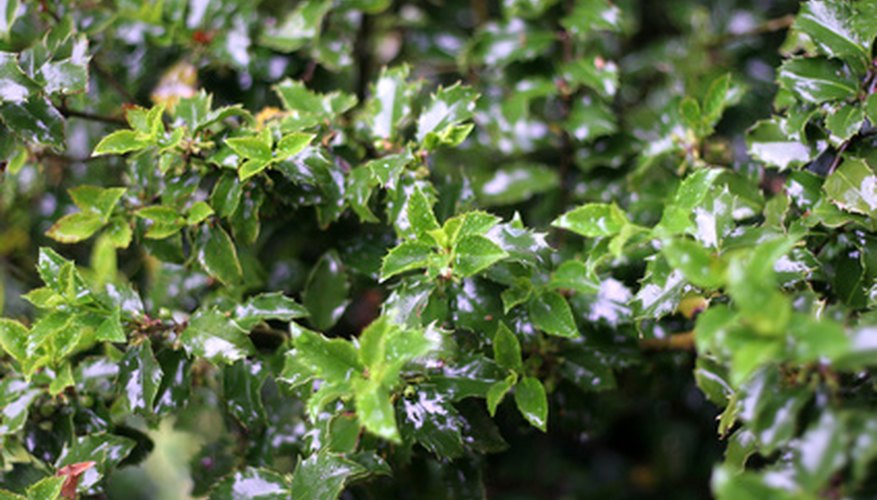 Holly shrubs (Ilex spp.) require the most pruning when they're young, usually during the first two or three years, to develop a strong shape and growth formation. Evergreen holly shrubs, such as the American holly (I. opaca) and blue holly (I. x meserveae), require selective hand pruning, because they have naturally pleasing shapes. The deciduous "winterberry" hollies (I. verticillata and I. serrata), however, are better candidates for shearing in order to maintain an even shape. You should prune your holly shrubs in late summer or in March.
Prune away all upward growth around the main leader stem of your holly shrub when it's young, to encourage the shrub to develop a single, strong central leader. Also remove any branches that are growing upward or close to the base of the main leader stem.
Remove any wayward-growing stems or branches to maintain the holly shrub's natural, even shape. Trim any wayward stems back to the crotch at the branch, or any branches back to the trunk.
Cut away all crowded, crossing or broken branches from the holly shrub. Prune these undesirable limbs back to the central trunk.
Remove one-third of the older canes each year from deciduous holly shrubs. Prune away these canes, as well as any that are weak or wild-growing, by cutting them back to ground level.